Stunted Children Who Gain Rapid Weight After Age 2 Risk Heart Disease- Study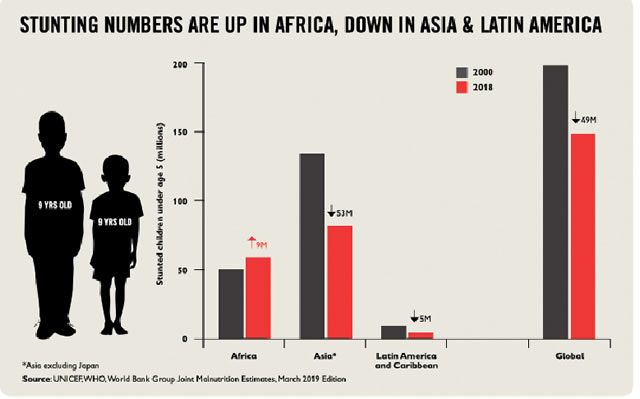 A range of factors that contribute to a child becoming stunted has been identified. They include low socio-economic status, dietary intake, infections, the mother's nutrition, micronutrient deficiencies and poor sanitation, the Global Childhood Report 2019 has stated.
Because of these varied challenges, stunting is a difficult problem to beat, the report, released November 30, stated.
READ ALSO: Know Your Child's Appropriate Weight And Height
The report notes that nearly one in four children under age five worldwide has stunted growth, though global stunting prevalence has dropped from 32.5 percent in 2000 to 21.9 percent in 2018, and the number of stunted children fell from 198 million to 149 million.
"This translates to a 33 percent global decline in stunting.

As a result, there were 49 million fewer stunted children in 2018 than in 2000,"
the report stated.
While it noted that almost all the children saved from stunting live in Asia, the study states that in sub-Saharan Africa, stunting rates are stagnant or have risen in many countries, and the overall number of stunted children in Africa has increased from 50 million to 59 million.
Recent research by Save the Children found that in2030 – the deadline for the Sustainable Development Goal to end hunger in all its forms – 119 million children will still find their physical and cognitive development stunted by malnutrition, with the poorest children at highest risk.