Founder Of WAF, Wanda Ebe, Narrates Her Shocking Sexual Abuse Experience From Childhood To Adulthood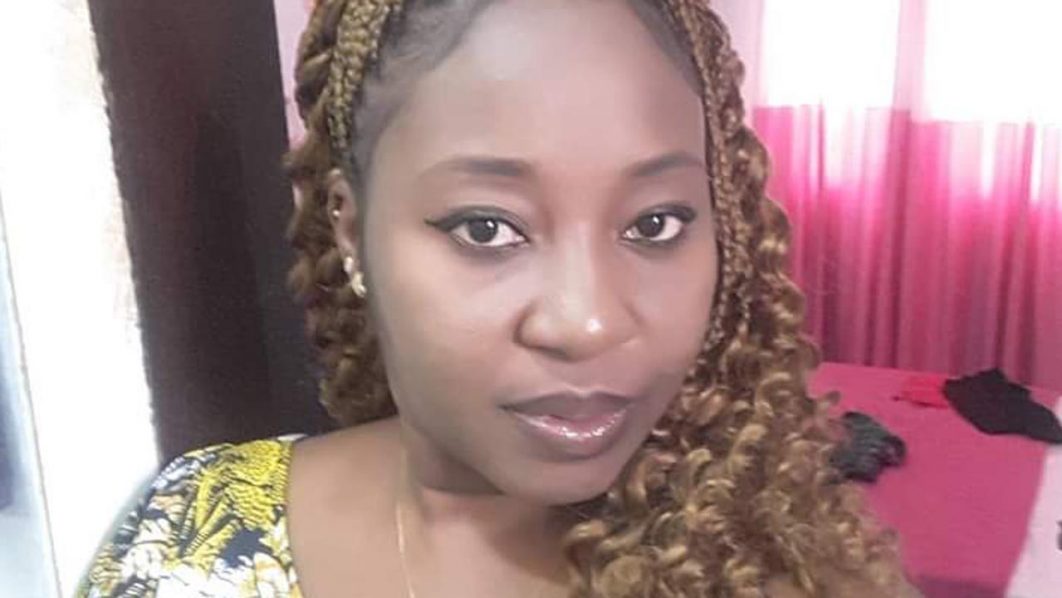 Founder of Wanda Adu Foundation (WAF), Wanda Ebe, at the launch of the Men Against Rape movement in Abuja recently, recounts how she was sexually abused at home by a nanny in her childhood and a medical doctor when she needed medical attention, as well as in the university by lecturers and cultists.
In an interview with Guardian, 37-year-old Wanda spoke on how she was able to recover from the traumatic experiences at 32, adding that the non-governmental organisation aims to give marginalised and vulnerable young women and girls a voice.
Nasty experience with a nanny
It is strange when people say that a woman cannot sexually abuse a child. I was a victim and I am a survivor of sexual abuse. I gave a nanny oral sex for as many years as I can remember.
Even when she was on her period, she still compelled me to give her oral sex. My parents were not around, I was not the only child, but we were all very young. My mum was in schooling.
So anytime she was in school, my father would go to work and we were left in the care of this nanny and when she wanted to do that to me, she would send my two younger ones out to play and forced me to give her oral sex.
No child likes sexual abuse and I also could not report her. At a point when I was six years old, I remembered that morning, she called me to engage in the same thing, she was in her period and I revolted.
I was so bold because my mum was on holiday and she only stepped out to make her hair. The nanny just felt she had a little opportunity to bully me and sexually assault me again.
I actually told her I wasn't going to do it because my mum was around and I was going to report to my mother when she came back from where she went to plait her hair. She threatened me again, saying she was going to kill me and I told her I was ready to die.
She went ahead and poured hot water on me. I still have the scars on my face. It is black, looks like a mark, but the one on my body was so bad. I did not go to school for one year when that happened and I was six years old. I cannot forget it.
After that, she had to cook up a story, because she didn't want me to say what exactly happened and how I ended up getting burnt with hot water.
I also couldn't say anything again, as the pain from the burns was enough for me to keep mute about what happened. So, I lived with the hurt, I lived with that experience and it really affected me for a long time.
SEE ALSO: "I was at my mother's place today"- Three Decades After, Singer, Sola Allyson, Says She Finally Opened Up To Her Mum About Suffering Multiple Sexual Abuse
Sexual harassment at the university
Even when I got into the university, I was still sexually harassed many times by lecturers, fellow students, and cultists. I had a gunpoint encounter with a very notorious cultist in my university then. I was so frustrated at that point that I was ready to give up everything.
He put a gun on my head about 7 pm that day just outside the gate of the campus and dragged me to his car and asked that I should take off my clothes, that he wanted to have me. At that time, I had never had any penetration, because I was a virgin. I was frustrated already because my lecturers were harassing me.
So, I told him to shoot me if you need to shoot me, to help me die because I am frustrated. 'I have bottled up so much and can even tell anybody everything that I have been through. So, I would be happy if you help me die.' And I meant my words.
My Cumulative Grade Point Average (CGPA) had dropped because of sexual harassment experiences from several lecturers that I did not give what they wanted. So, they just recorded that I was absent from lectures, and that really affected me and also made me depressed.
He (the cultist) was shocked at what I wanted him to do, 'kill me and rape my corpse. That is the only time I will let you have your way.' So, he said, 'I will let you go tonight' and a few weeks after that incident, I reported quietly and preferred to go anonymous, because he was going to go after me. And he was expelled from school.
Another sexual harassment experience from a medical doctor
After the encounter with the student, I thought I was free. At 300-level, I had to go to an appendectomy. One of the doctors I met in the hospital was particularly interested in my case, he followed me all the way to school. You know, he acted like he was going to follow up after I was discharged from surgery.
I kind of trusted him. As a young person, I was also naive and thought that a doctor will not harass me sexually. I also trusted him because his elder brother was a friend to my father, so I thought he meant well to me.
When I was supposed to go back for my final check-up, he actually told me not to border going to the hospital, because it was a general hospital in Makurdi at that time and it was always very busy and crowded, really very rowdy. So, I was happy that I didn't have to spend the whole day just for a checkup.
He came to school, picked me up, and then I thought he was heading to the hospital and I was going to have the express service, but he drove to town. I questioned why he wasn't going to the hospital and he said, 'relax, I am on call today and the hospital is really full and so if I go to the hospital, I am very sure there are several emergency cases waiting for me. I will take care of you quickly at my house and bring you back to school.'
I trusted him, we got to his house and he locked the door. I was afraid and asked why he locked the door, but he said he lived alone and didn't want anybody to just barge in when I take off my dress for him to see the incision. So, I felt relaxed.
He went inside his bedroom and he actually put on a condom and he called me into his room. I didn't know he was ready for me, so I went into his room and once I entered his room, the bathroom door was just inside his room, he just came out and he locked his room door and took out the key.
I panicked because I already had several ordeals, so I went to the door and tried to force it open in my own little way, but he really beat me up and manhandled me that day. I was not really having strength, as I was just recovering from surgery and after we struggled, he pushed me down and he had his way.
SEE ALSO: Celebrity Dad, Dotun Kayode Questions Who Is In Charge When Parents Go To Work As He Narrates His Vivid Childhood Sexual Abuse
My dress was stained with blood and I was crying and he left me there and went back to the hospital. It wasn't at night, so he knew that I would not be able to walk back to school with my dress stained because boys will always shame girls when they are in their period and they are stained.
So, I had to stay there until it was a bit dark and I went back to school. I didn't talk to anybody about it. I was very miserable and had several sexual abuse experiences like that.
How I got the healing from sexual abuses
I managed to open up about all my experiences when I was 32. A motivational speaker broke me down when I talked about it. I did not know I was helping to come off from all of those nasty experiences and so when I talked to him about it, I cried, but I felt lighter.
Then I talked to several other people, which helped me. That was how the journey of my healing process started. I got to a point when I talk about it I wouldn't be so emotional again. I will cry, so I knew that, okay, I have some strength, and that motivated me to fight for several other victims of sexual abuse.
That is what pushed me to launch Wada Adu Foundation and I am excited to work with some very wonderful people and I am very happy about this movement- 'Men Against Rape-' because many times, men have let women and children down and in the course of my work, we have recorded even cases of incest, family sexual abuse, fathers abusing infants, toddlers, and children.
If your father cannot protect you, then we have a problem. But if we have a movement like 'Men Against Rape,' that means every child is a child and that also means that every woman is your wife or your sister. However, you see them and you feel that they are worthy of protection.
This is like a dream come true and I am very happy to work with these people and everyone that is involved.