Deborah Okezie Whose Son Was Allegedly Abused At Deeper Life High School Allegedly Bullied By State Commissioner Of Education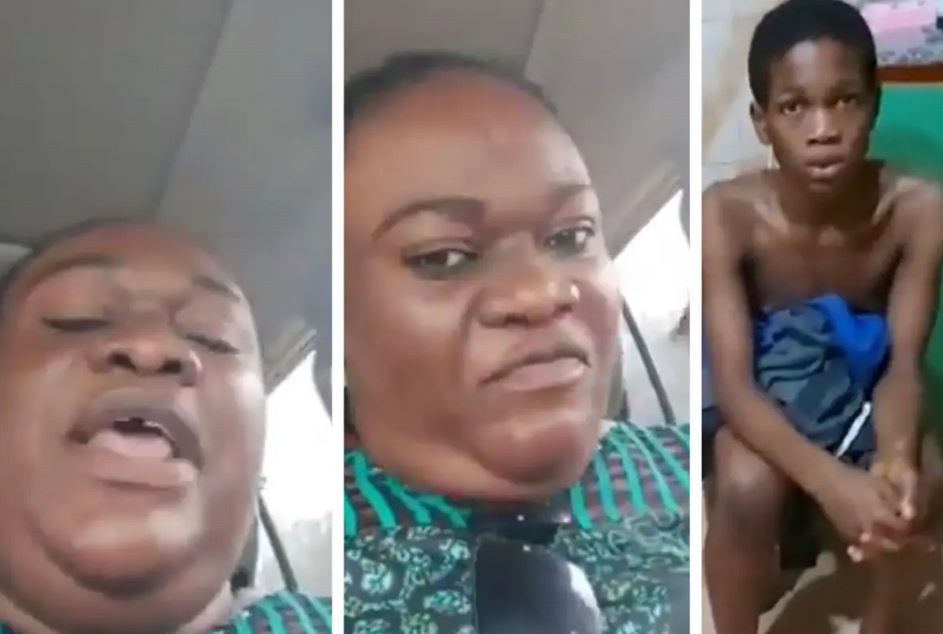 Deborah Okezie, the mother of the 11-year-old boy who was allegedly abused at Deeper Life High school, Uyo, Akwa Ibom state capital is raising an alarm that she is being bullied following her shocking revelation on social media.
The distraught had earlier called out the management of the school over the abuses her son was allegedly subjected to.
The mom who interviewed her 11-year-old son in a Facebook live video that went viral, alleged that her son was well-fed before being sent off to the boarding school, but he returned home skinny and malnourished.
In the heartbreaking video, Okezie stated she had a terrible dream about her son and decided to pay him a visit at the school.
Upon seeing him, Mrs. Okezie said she discovered that her son has been sick for a while. She also said she discovered he couldn't sit down properly.
After thorough checking, she found out that he was sexually violated through the anus. When she questioned her son, the young boy revealed that some of his seniors in school insert their fingers in his anus.
Okezie's son who recounted some of the brutal abuses he was subjected to, alleged that he was forced to starve for days.
SEE ALSO: Distraught Mom Cries Out Over The Brutal Abuses Her Son Was Subjected To At Deeper Life High School | WATCH As The Boy Speaks
The victim further said he was moved by the school's principal from a hostel where other junior students stayed to another hostel filled with senior students where he was also dealt with because he was bed-wetting.
He also told his mom that some senior students in the college "habitually inserted their fingers and toes in his anus."
"They said if he complained he will be a dead man," Mrs. Okezie said. "Please, help me share this (video) until it gets to the appropriate authorities."
"They will remove his boxer and push their legs and hands into his anus," the woman said.
However, after the video of her story went viral, Mrs. Okezie has revealed that the state commissioner of Education is intimidating her after she reported the case to the police.
In a new video released online, Mrs. Okezie revealed that her phone was collected from her after she brought her son to the commissioner of Education's office for a meeting involving the Deeper Life board, the parents of the students involved, and the commissioner of police.
SEE ALSO: A Mother's Agony: Nigerian Mom Seeks Justice Over Death of Her Daughter at Boarding School
Watch the video below…
Mother of boy allegedly sexually violated at Deeper life high school Uyo, Akwa Ibom state, Mrs Deborah Okezie cries out for help, alleges intimidation from state commissioner of Education.pic.twitter.com/HmkC7Mi73t

— Lailasnews.com (@Lailasnews_com) December 24, 2020