Dear MIMsters: Should I Resign From My Job For Fear Of My Boss' Wife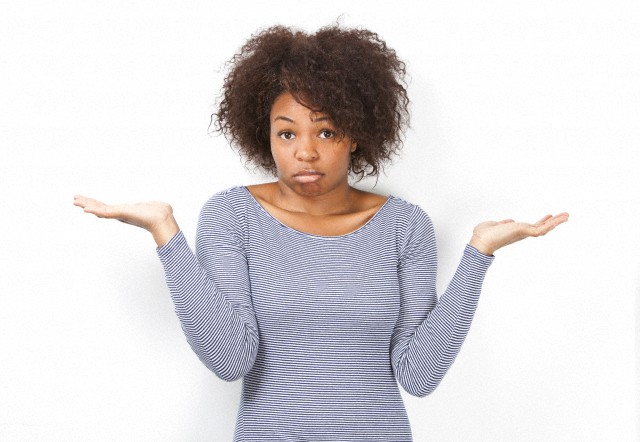 I am afraid of my boss' wife. Will it be wise to resign from my job for this reason?
So, I work in an organization that involves working online while at home or in the office and my boss can chat anyone up to do something for him. It could be asking for a particular data or report or even about how a project should go.
READ ALSO: Dear MIMsters: If You Are A Christian Planning To Get Married To A Muslim, I Want You To First Read This
My boss is in his early forties and is married. He has asked me out severally but I have totally declined and made him know that I can't date a married man. I had to stop working at one time for having his eyes on me. I wanted to be in a place where I will be free and have peace like other staff but he begged that I come back to work which I did.
No one in the office knows this except the both of us. I started the job as a secretary but I'm now the Administrative Officer and also involved in Project implementation. I also handle other units in the office whenever there is a project.
READ ALSO: Dear MIMsters: My Husband Is A Naturally Aggressive Man And I Thought I Could Handle It
My boss saw my competence and allows me to handle things in the office. Let me also add that he likes me a lot and also gives me time for my studies whenever I need to be in school for something, as I work and school. My boss is jovial with everyone and can even compliment one's outfit, hair etc. He can even reply to one's status and all that but it doesn't mean he can't get mad at you when you mess up at work.
On many occasions, the married ones in the office have even shared their marital issues with him and he has shared his with them.
Last night, my boss's wife called me and said she was with her husband's phone when my message popped up, that reads "so you can cook" and that she wants to know if I have ever cooked for her husband and I said never. She said because when she confronted her husband he said that statement came when we had something to work on in the office and some of our staff had to sleepover at the office. I was the only one who was permitted to go home so I can make food for everyone with the office's money and bring to the office the following morning.
READ ALSO: Dear MIMsters: If You Are A Christian Planning To Get Married To A Muslim, I Want You To First Read This
I confirmed that was the only occasion I had cooked that her husband ate and it was not meant for her husband alone. I told her she can scroll up to read the chat so she knows where the, "so you can cook" came from and understand better.
That message she is talking about; my boss had chatted me up on WhatsApp that day and it was all strictly office-related. He had ended the chat by saying he wants to go and make something to eat and I replied, "so you can cook, that's nice" and it ended there. But she didn't want to listen, she started mentioning how they had suffered together and if I know what is good for me, I should steer clear of her husband, that don't I know he is a pastor. I replied to her that I'm aware he is a pastor, where his church is, I don't know but I have nothing to do with him, and the threats are unnecessary but she kept talking.
Her phone went off, she called again and said she was using her sister's phone and continued. She said whether he is asking me out or whether I'm seeing him, I should just be warned. She started threatening me with madness, saying she can go to that extent. And if I have to resign, I should resign, that she won't take it lightly with me, that she has even called the other guys in the office since they are married to make them aware.
READ ALSO: Dear MIMsters: This Guy Possesses All The Qualities I Want In A Man But He's Got Big Problems
She went further to say that she was supposed to be the secretary there and that 3 days ago, her husband sent her out of the car after they left the office, something he has never done before.
Well, I made her understand that I don't have anything to do with her man and I wasn't the cause of whatever the man did to her that day. I regretted even replying to that chat since that's the message that has prompted this whole saga. But it was based on how we normally flow, there is nothing between us.
I will never sleep with another woman's husband when I'm believing God for mine. I personally detest men who cheat on their wives which was why when he showed interest in me earlier, I had to stop working.
I feel like quitting the job now after her threats as I don't want an acid attack on me and I don't want to be the reason why there is a fire in their home, but a friend of mine is saying that if I quit the job, it would be like I'm really sleeping with her husband, that I should just wait to resume work and let my boss know she called.
READ ALSO: Dear MIMSters: Why Am I Being Punished For Doing This Good Deed To FIL & MIL?
My question is what if she does something dangerous to me? She comes around to the office sometimes, would even greet me pleasantly, and ask about work but her venom last night, hmmmnn!!!