Here's The Number One Thing To Consider Before Going For Paternity Test | Expert, Dr. Charles Umeh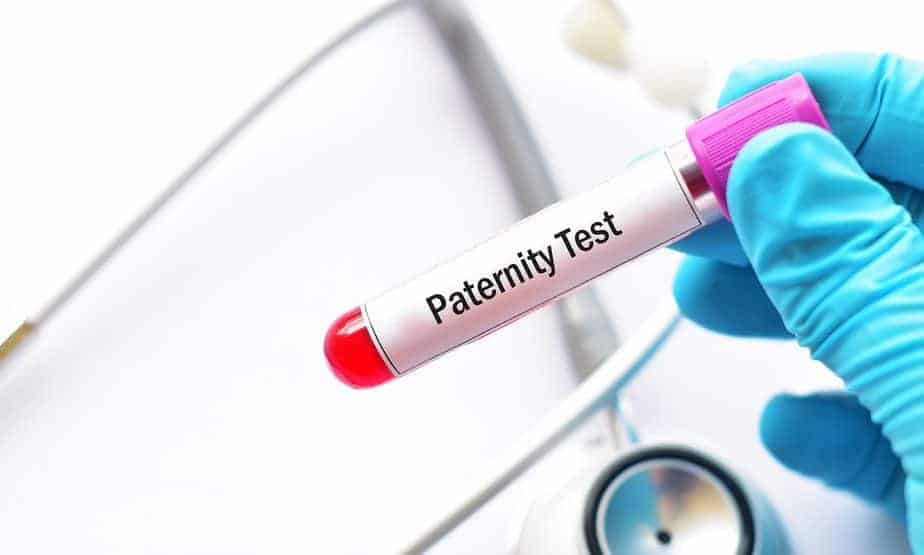 Enough topical issues trended on social media, recently. One of such was a hashtag admonishing men to carry out a DNA test on every child born to them.
DNA paternity tests are unraveling a lot of buried family secrets. Keeping family secrets isn't as easy as it used to be and just one DNA test could change everything for better or for worse.
Many children are experiencing paternity scandals by learning that their father is really not their biological father. Many men have been unknowingly raising children that are not theirs and to curb the trend, there have been calls for the introduction of mandatory DNA testing at birth.
The perception that paternity fraud is high in Nigeria is not unfounded. Reports have been making the rounds that Nigeria has the 2nd highest rate of paternity fraud in the world after Jamaica.
However, a Consultant Clinical Psychologist at the Lagos University Teaching Hospital, Idi-Araba, Dr. Charles Umeh, has advised that anyone going for a child's paternity test should consider seeing a psychologist for counselling first.
Dr. Umeh said the truth as to a child's biological parentage may be comforting or devastating and it is important to see a psychologist ahead of the exercise to prepare one's mind on the possible outcome of the test.
Speaking in an interview with PUNCH, Umeh said,
"Hearing that the child you consider to be yours is not yours can be devastating psychologically, emotionally and physically.

"It can cause emotional distress and, if care is not taken, it might lead to depression or suicide, depending on the personality of the individual.

"Before anyone would want to venture into a paternity test, there must have been doubts or some revelations.

"So, it's important the person is counselled on the implication first, so that it will not be a shock when it eventually happens."
READ ALSO: Nigerian Dad, Chidi Okafor Explains Why He Gave Up On Carrying Out DNA Tests On His Four Children
The psychologist advised that it is important to arrange for counselling before or after the test to avert negative consequences.
"It's important that before anybody goes for a paternity test, they should see a psychologist who will prepare their minds on the possible outcome in order to avert negative consequences,"
he said.
Umeh, who is a Senior Lecturer at the Department of Psychiatry, College of Medicine, University of Lagos, advocates that counselling should be adopted by experts before a paternity test will be carried out.
"The procedure is to collect the sample and go but they are not adopting counselling; just like they do in surgery today.

"There are so many people who go for surgery without pre-operation counselling and post-operational counselling.

"I've had to manage so many and I've told them that if you don't bring patients to me to prepare them for the surgery and eventually something goes wrong, there is little or nothing I can do.
SEE ALSO: Alleged Cheating And Paternity Scandal Calls For FCMB MD, Adam Nuru's Resignation Over Death Of Lover's Husband, Tunde Thomas
"This is because it is based on the mindset you have prepared in the person that will inform what will happen after.

"We hope that with time, people will appreciate the psychological part of it,"
Umeh said.
He said counselling someone who wants to go for a paternity test depends on what the person presents with.
"If you come to me as a man that you doubt whether the kids are yours, then I will start asking lots of questions to know where the doubts are coming from, then we may go back to history, and if the suspicions are very right or strong, I would have to assess your level of distress by such information, then I will be able to say the person can go for the test based on the problem he is presenting so that his mind will be at rest.

"Then if the result shows that the child is not yours, then you will be able to handle it because your mind has been prepared during the pre-counselling.

"We would have counselled you that there is every possibility that the child might not be yours and if it is not yours, we would have prepared you on how to take it if the child is not yours and we would have prepared you on how to take it if the child is yours.

"We would have prepared you to apologise to your partner if the child is yours because there is going to be a breach of trust.

"So, both of them will have to come back to deal with the issue so that the trust will be restored.

"But, if it happens that it is not your child, because you have been counselled at the initial stage, then you will build up your stability from there, depending on what you are presenting with.

"Then, we can counsel the person that he still has a chance and a new beginning to prepare the person to take the consequences,"
Umeh said.
According to experts at online portal, DNA Testing, if the conclusion of a paternity test reads, "is EXCLUDED as the biological father," this means that he is NOT the father because the data in the table do not support a paternity relationship.
When a possible father is EXCLUDED as the biological father, the Combined Paternity Index (CPI) is 0 and the Probability of Paternity is 0%.
Experts also say though the DNA is the surest test in determining a child's biological father eye-color paternity test can show how eye colour and inherited-trait theory can be used to help estimate paternity.
They also say blood-type paternity test can also help eliminate a potential father or determine if paternity is probable.
SEE ALSO: Paternity Fraud: Nigerian Doctor, Adams Ayeni Says 3 Out Of 10 Nigerian Men Are Raising Children That Are Not Theirs, Shares His Encounter With A Patient
Another school of thought said a child's paternity could be determined during pregnancy. According to online portal, Baby Centre,
"The first is non-invasive prenatal paternity testing, which involves sampling the DNA in mother's blood.

"This is then compared to DNA from a cheek swab taken from each potential dad. It can be carried out from seven weeks of pregnancy.

"The second is invasive prenatal paternity testing. DNA test is the only sure way, however,"
experts say.