We Love Why Medical Experts Want FG To Integrate Mental Health Into Antenatal Care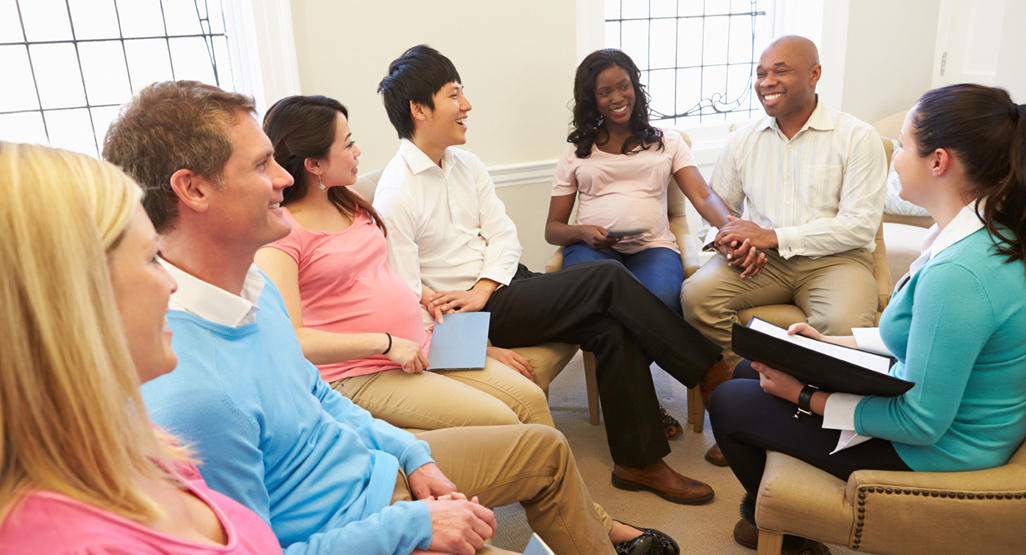 Research has shown that around one in five women will experience a pre or postpartum mental health problem up till a year after giving birth.
Despite the prevalence of post- and perinatal mental health conditions, there is still an element of stigma and many new mothers are too afraid to seek help or admit that they are struggling after giving birth.
In exclusive interviews with PUNCH HealthWise, medical experts urged the Federal Government to integrate mental health into antenatal care, noting that it will help address the burden of mental health problems in the country.
The experts also stated that integrating mental health in antenatal care will also help reduce the risk of children coming down with mental health issues later in life.
According to them, the integration has become more crucial than ever because a lot of new mothers are coming down with postpartum depression (Depression after delivery).
The experts further said that society must take proper care of mothers because they play a crucial role in the psychological nurturing of children.
They lamented that while the physical health of women and children is emphasized, the mental aspects of their health are often ignored by maternal and child health programmes of the government.
A Consultant Psychiatrist at the Lagos State University Teaching Hospital, Ikeja, Dr. Olayinka Atilola, disclosed that many of the mental health problems presented at the hospital could have been averted if women got appropriate mental health care during pregnancy and after delivery. Atilola explained,
"One of the most important things for the optimal development of a child is good physical and nutritional nurturing as well as good psychological nurturing.

"We know that a significant per cent of mothers after the delivery of their children can fall into postpartum depression. Sometimes, it is severe, mild or moderate. But a significant number of new mothers suffer postpartum depression.
SEE ALSO: How Childbirth And Menstruation Affect Women's Mental Health
"Now, when mothers suffer from depression, their capacity to give psychological nurturance to their children is limited. And when the psychological nurturance is not provided, chances are that the psychological development of the child is compromised from the beginning.

"Unrecognised psychological problems in mothers, especially postpartum depression comes at a cost for child development and the optimal wellbeing of the child is affected by the foundation."
Atilola stated further that access to mental health services in Nigeria is very poor and that a lot of people with mental health problems are not getting the services that they need.
Giving insight into the importance of incorporating mental health into antenatal care, he noted,
"Many of the psychological problems that people bring to the hospital are traceable to what happened to them in their childhood.

"So, the integration of mental health into antenatal care now means that we stand a chance of recognising those psychological issues early in mothers to address them. This will save the country of the burden of children that will be raised by depressed mothers who will not have the psychological nurturance that they needed for optimal development and will stand the risk of mental health problems in future.

"Again, the integration of mental health into antenatal care can reduce the burden of mental health problems by the adult population later by 20-30 per cent."
Also speaking with our correspondent, an Obstetrician, and Gynaecologist, Dr Stanley Egbogu says the inclusion of mental health into antenatal care is crucial because of the association between pregnancy and psychosis especially at the point of delivery.
"The stress of labour, environmental, social and family factors can make a woman depressed after delivery. There should be doctors and nurses to provide counselling for those women as regards their mental health conditions during antenatal care. 

"Before a woman delivers, she should have an assessment of her mental health status whether she will have a vaginal delivery or caesarean section,"
he said.
ALSO SEE: How Mom, Hannah Wilkinson Discovered & Got Her Postpartum Mental Health Under Control Is A Must Read!
A recent meta-analysis by the World Health Organisation showed that about 20 percent of mothers in developing countries experience clinical depression after childbirth.
"This is much higher than the previous figures on prevalence coming mostly from high-income countries. Suicide is an important cause of death among pregnant and postpartum women. Psychosis is much less common but may also lead to suicide and in some cases even harming the newborn.

"Depression causes enormous suffering and disability and reduced response to the child's needs. Evidence indicates that treating the depression of mothers leads to improved growth and development of the newborn and reduces the likelihood of diarrhoea and malnutrition among them",
WHO stated.
According to The Child Health and Development Institute, failure to identify mothers with mental health disorders and connect them to helpful interventions is an enormous missed opportunity to ensure the healthy development of children.