Maternal Health Experts Explain Why Pregnant Women With These Health Conditions Must Not Use PHCs For Antenatal Care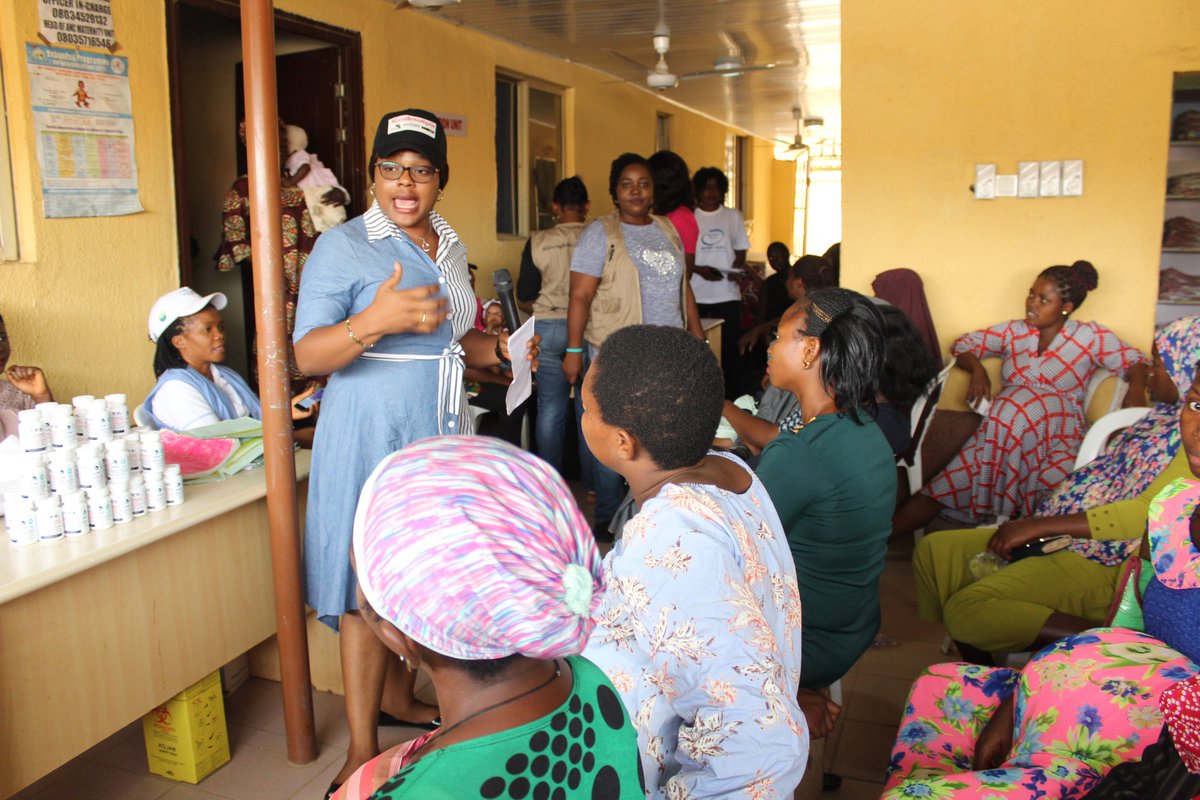 According to the Maternal Health specialists, pregnancy among women with these health conditions is associated with high risk, especially during delivery, and therefore cannot be managed at the PHCs to avoid death of baby, the mother or both.
Pregnant women with certain health conditions such as sickle cell anaemia, asthma, heart disease, hypertension and diabetes have been advised by experts never to use Primary Healthcare Centres for their antenatal care.
Speaking with PUNCH Healthwise, the experts said it was crucial for pregnant women with these conditions to use tertiary hospitals for their antenatal care, where they can receive specialised care and reduce complications during delivery.
A Consultant Obstetrician and Gynaecologist at the Nnamdi Azikwe Teaching Hospital, Akwa, Anambra State, Dr. Stanley Egbogu, said pregnancy among women with co-morbidities comes with lots of complications. Dr. Egbogu said,
"Women that have diseases like sickle cell, asthma, hypertension, diabetes and heart diseases before pregnancy must not use PHCs for their antenatal. It is important they register in a teaching or specialist hospital for their antenatal because they need specialised care by experienced obstetricians and gynaecologists.

"If such women should visit PHCs for antenatal, they should be referred to a teaching hospital immediately because they are prone to so many complications during the pregnancy.

"For people with hypertension, they can convulse during the pregnancy; those that have diabetes can have renal failure during the pregnancy and delivery.

" Those that have sickle cell disease can have anaemia and their blood can be so low that many of them do have issues during delivery. For those that are asthmatic, pregnancy can worsen the asthmatic condition and some of the drugs they use can affect the baby if not monitored.

"So, these women need specialised care and that cannot be offered at the primary healthcare level. The truth is that if those complications are not effectively managed, they could lead to the death of the woman or her baby."
SEE ALSO: General Hospital MD, Dr. Taiwo Hassan Warns Traditional Birth Attendants Against Admitting And Treating Pregnant Women With These Ailments
The gynaecologist also said,
"Again, they should start antenatal early and be regular at the antenatal period because we actually want to see those that have problems more often than those that do not have problems."
The Centres for Disease Control and Prevention, says a woman with sickle cell disease is more likely to have problems during pregnancy that can affect her health and the health of the unborn baby than a woman without the disease.
"During pregnancy the disease can become more severe, and pain episodes can occur more often. A pregnant woman with SCD is at a higher risk of preterm labor, having a low birth weight baby or other complications.

However, with early prenatal care and careful monitoring throughout pregnancy, a woman with SCD can have a healthy pregnancy",
CDC said.
According to the Asthma and Allergy Foundation of America, about 30 percent of all women with asthma report their asthma worsened while pregnant.
The foundation notes "Pregnant women with asthma may have a bit greater risk of delivering early. Or the infant may have a low birth weight. High blood pressure and a related condition known as pre-eclampsia are also more common in pregnant women with more severe asthma."
Another maternal health expert and a Senior Registrar in the Obstetrics and Gynaecology Department at the Aminu Kano Teaching Hospital, Kano State, Dr. Mahmoud Magashi, says it is better and safer for pregnant women with co-morbidities to deliver in a specialist hospital to effectively manage associated risks both during and after delivery.
ALSO SEE: Why Pregnant Women Shouldn't Take ANY Vaginal Bleeding Lightly –Maternal Health Expert, Dr. Labaran Aliyu Explains
According to the World Health Organisation, in 2015, Nigeria's estimated maternal mortality ratio was over 800 maternal deaths per 100,000 live births, with approximately 58,000 maternal deaths during that year.
But the Demographic and Health Survey 2018 showed that Nigeria's latest maternal mortality ratio is 512 per 100,000 live births, which experts say is still very high.