Nigerian Parents, Experts Examine The Essential Life Skills Kids Should Have Beyond Formal Education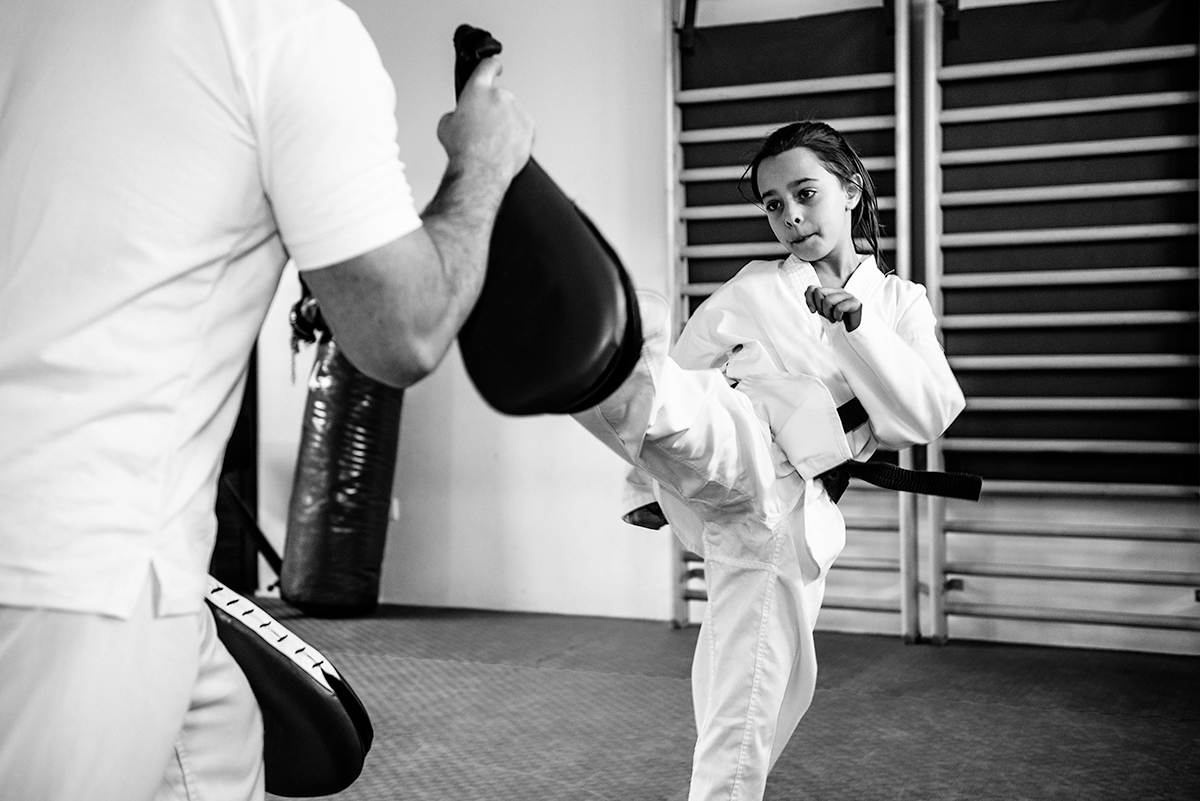 As parents, you undoubtedly love your child and want the best for them. But sometimes in giving them the best, we tend to pamper them too much and  unknowingly shield them from the chance to learn important life skills.
Beyond formal education, there are other life skills a child should have to compete favourably in a competitive world. This is what now obtains globally for a child to be prepared for future challenges.
A father of three, Mr James Ben, also shared same thought when he said it was vital for children to learn certain skills beyond academics. According to Mr Ben:
"We have to start preparing them early for the real world at tender age of their life and equip them with the necessary skills that will help them become better adults."
A school counsellor, Mr Adebayo Samson, who noted that childhood was as important as adulthood, advised parents to engage their kids in capacity-building activities. He stated,
"Childhood is the most important stage in the life of an individual. It's like baking; the mixing stage is important.  If you put in wrong ingredients, you would get the whole thing messed up and so also is childhood.

The best time to equip a man is when he is a child because he is more receptive at that stage than as adult. Don't just engage children in academic works and then allow them to play, instead let them learn skills that will help them in life."
For a Niger State-born school administrator, Habibat Usman, children should be taught both hard and soft skills apart from their regular subjects at school.
The 45-year-old educationist said beyond school work, parents should ensure that their children begin preparation for work-life early by helping them acquire both hard and soft skills. Usman said,
"Hard skills are more like technical skills. For example, learning how to play an instrument or drive a car. It entails craftsmanship while soft skills entail interpersonal skills like communication and social skills. This will help the child to be more independent as he or she grows older."
In her comment, a software developer and a 30-year-old mother of two from Edo State, Idahosa Idemudia, said it was vital for children to learn computer skills at an early age because of the digital age.
Saying it's the age of computers and none should be left behind, Idemudia noted that it was important for parents to equip their children with at least basic computer skills by paying instructors to teach them Microsoft word and programmes. She added,
"In developed countries, you see children at age seven already becoming computer wizards and developing software. It's because their parents exposed them to the computer at an early age.

Every child needs to have computer skills. It's the number one skill most employers look for and in this ever-developing world, it's important for your child to have computer skills at an early age even if it's basic level."
In her contribution, a pharmacist based in Rivers State, Mrs Collins Olajumoke, said it was a necessity for children have knowledge of first aid.
SEE ALSO: 9 Basic Life Skills Your Teenager Should Learn
Mrs Olajumoke said,
"I know that schools teach about it but parents need to emphasise it at home and make their children familiar with the process. An accident can happen anywhere. Your child might get injured at home and you're not around. They should be able to administer some treatment before your arrival.

"The idea of children having skills is to help them to be self-dependent and take care of themselves if their parents are not within reach.

"In some countries, children know how to administer cardiopulmonary resuscitation in emergency situations and in that way, they can save people's lives. First aid or health skills are important for children to have so parents should see to it that their children acquire such skills in the face of an emergency.''
Musical skills are good skills children should possess. Children should be encouraged to learn how to play at least a musical instrument such as drum, piano, the guitar, clarinet, violin, trumpet or any other that appeals to them, according to a music instructor, James Igwe.
He stated that when kids learn how to productively use their time by learning how to play at least a musical instrument early, they would master the art better upon attainment of adulthood.
"Music is a good way for children to express themselves and it's also a lucrative skill. This is because by the time they are grown, they can be paid to play them by people and won't have to be jobless. Some can even discover their passion for music in the process,"
Igwe stated.
Besides, a martial art instructor, John Preye, said basic defensive skills should be one of the things parents allow their children to learn apart from their education. He added,
"Children should also possess some defensive skills such as karate and taekwondo to help them in the face of danger. Most schools have it as a part of their curriculum but parents need to pay extra attention to it so that their kids can know how to defend themselves when in danger.

"Basic self-defence is a must—for male and female especially in today's world that safety is paramount. Most schools have recognised that now and teach children basic techniques to protect themselves against attacks. Self-defence not only makes the child feel more independent, but to exude confidence."
SEE ALSO: #JusticeForUwa: Newly Appointed Aide To Ondo Governor, Ngozi Suggests How Women Can Defend Themselves Against Rapists
On her part, a retired civil servant, Mrs Sarah Eze, urged parents to allow their kids know how to cook regardless of whether being a male or female.
"Doing so will teach them how to be independent as they grow," Eze said.
A school principal, Mr Isreal Oche, noted that art of writing should be learnt by kids regardless of their career preference.
He urged parents to expose their kids early in life to quality literatures to read, adding that most writers didn't necessarily study art-related courses. Oche said,
"It's important that children are introduced to writing. Children should have an idea of how to write about events at the most basic level. This is a resourceful skill."
A grandmother, Stella Okpako, also advised parents to teach their children how to make quality decisions. She said,
"Decision- making is part of life and it will come with its consequences. Parents should teach their children how to make good choices.

For instance, I used to make my children choose between two items. It could be a task or whatever. The advantage is that I would have informed them beforehand of the consequences of their choice. Overtime, they began to think before acting knowing that every action or decision has consequences."
A bank worker, Thara Ibekwe, identified financial skill as one of the things to teach children beyond formal education.
"The skill of saving, budgeting and spending is vital. Most adults who cannot save or spend rightly acquired the habit from childhood but it wasn't given attention by their parents or teachers. Financial education is as important as formal education itself,"
Ibekwe stated.
The bank worker suggested that parents should give their children pocket money and teach them how to save, budget and plan for it. Ibekwe added,
"Children should be punished when they mismanaged money by withdrawing or reducing allowances to make them inculcate the habit of money management."
A businessman and father of three, Mr Olawale Oke, identified time management skill as one of the things children should be taught early.
Oke said children should grow up with the consciousness that time was vital and must not be wasted on fruitless ventures. He said,
"Allowing your child to spend six hours watching television because it is weekend is bad parenting. Children should be taught how to manage their time through time allocation, goal setting and their parents should supervise them.

"Teach your child how to allocate time for different things because when they go to the university you would not be there to tell them what to do. This is the best time for you to inculcate it into them. They should show you their daily plans and how they intend to spend their time. Don't just let them watch TV all day."
A mother, Mrs Grace Oshola, advocated resilience and perseverance as part of the necessary life skills to teach a child.
"Your child shouldn't ask you all the time for solutions to problems. Teach them to use their brains and think. It's important. Give them task and encourage them to stay on it. Children should cultivate a resourceful spirit from childhood.

"Empower your child to solve tasks by themselves so that they would be ready to face challenges as they come,"
the Osun State indigene noted.
Commenting on the matter, a life coach, Elizabeth Kamsi, said every child should be taught good communication skill involving good personal conversation, listening, writing, negotiation and public speaking. Kamsi added,
"Children should be exposed to good public speaking skill to enable them to develop the required confidence they'll need and eliminate timidity.

"Children with good communication skills are confident and this is healthy for their upbringing. Teach your child the rudiments of communication such as politeness and good listening as they will not only be more productive but also respected."
SEE ALSO: Life Skills To Start Teaching Your Kids At An Early Age
Forty-five-year-old child expert, Salami Eghosa, called on parents to also allow their kids to acquire skills pertaining to leadership, teamwork, dedication, punctuality and emotional intelligence.
However, an educationist, Mrs. Sophia Omaghe, advised parents not to neglect the interest and capability of their children in their bid to make them learn certain essential skills. Omaghe noted,
"Don't teach a child music when his or her interest is computer or something else. The child may have a little knowledge of your own skill preference for him or her but don't lord it over their passion. Children will always excel in their area of interest and struggle where they have no interest."
A psychologist, Mr Thompson Okachi, however, said as early as age six or seven, children's personality would begin to form hence parents should be intentional about building their characters and strengths for them to become responsible members of society. He stated,
"When a child is seven, he or she already has their character forming and parents ought to be intentional that their children develop right behaviours. Character implies the way a child behaves and the best time to mould this is during their childhood phase."
Source: PUNCH