Fab Mum, Dakore Egbuson-Akande Spills On Her Battle With Postnatal Depression, Mental Health And The Road To Recovery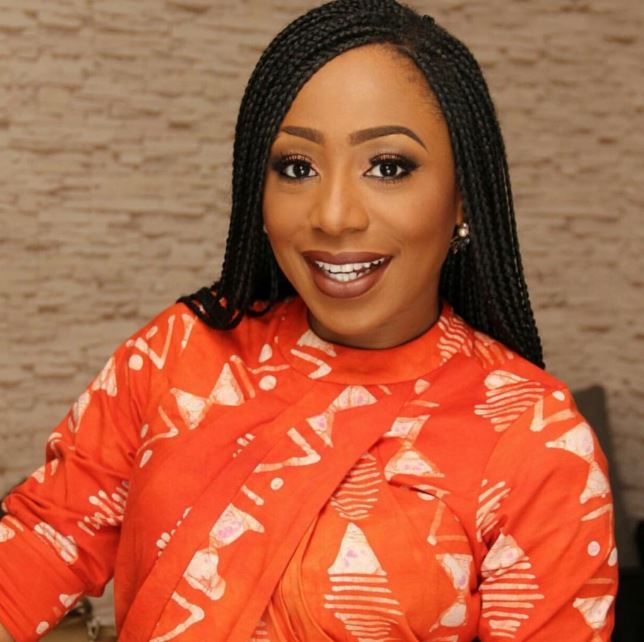 Award-winning actress, Dakore Egbuson-Akande, has opened up on her struggle with postnatal depression, battle for her mental health and the road to recovery on the new episode of #WithChude.
Postnatal depression is a type of mood disorder associated with childbirth that many parents experience. Symptoms may include extreme sadness, low energy, anxiety, crying episodes, irritability and changes in sleeping or eating patterns.
Speaking on how her seemingly perfect life and transition to motherhood deteriorated into postpartum depression, the Multi-brand ambassador and super mom of two girls disclosed that after the birth of her first daughter, she had experienced "slight complications" — a development which left her in a sad state. She recalled:
"I had some slight complications after the birth of my daughter. I was in a sad state, and I just slipped into postnatal depression. I didn't even realise it when it started happening."
After a conversation with a trusted, older friend who helped her identify the source of her sudden and recurrent mood swings , the 42-year-old dashing mama visited her OB/GYN, who confirmed that she was indeed suffering from symptoms of postnatal depression.
READ ALSO: Dakore Egbuson-Akande Opens Up On Her 7-Years Scandal-free Marriage and Her Unusual African Husband
The situation, according to Mrs Akande also kept her away from acting for about four years.
"I started to realise that I wasn't using my creativity, so it was dying inside. This was after four years of being away from work. I just had this consistent and persistent sadness – a lack of joy – almost like I would be struggling to reach the joy, then sometimes I would be very manic-like very happy, then very sad.

"After a while, I started going to therapy. My therapist asked me what I used to do before I had my baby, and I told her I was an actor. She said to me, 'It's probably because you're not doing what you're used to doing, you've been doing this since you were a kid, and now you've suddenly stopped'".
READ ALSO: Celebrity Mum, Dakore Egbuson-Akande Speaks On Using Her Dedication To Career To Inspire Her Kids
Through the support of her therapist and supportive friends, the star mom was able to identify that her depression emanated from the readjustments that had been happening in her life.
With a slow but eventual return to acting and the entertainment industry at large, Dakore was able to pull through the disorder and regain control of her life and mental health.