Glaucoma Awareness Month: How Young Nigerians Are Silently Robbed Of Their Eyes | Know The Causes, Prevention And Treatment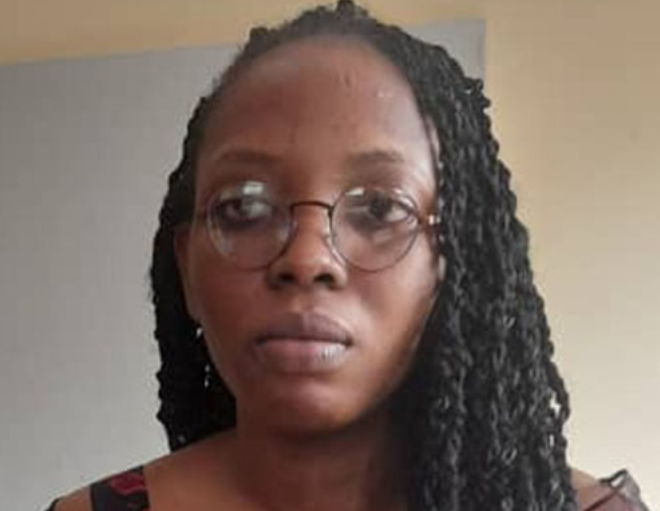 Globally, January is designated as the Glaucoma Awareness Month, during which people are made to know that though there's no cure for the eye condition, early treatment can often stop the damage and protect vision.
In a chat with PUNCH, some young Nigerians shared how glaucoma silently robbed them of their eyes while experts share the real causes.
I lost my sight to glaucoma at 14, says 26-year-old final year psychology student
After years of battling what seemed like 'ordinary' eye issues, 26-year-old Oluwaseun Lillian woke up one morning to discover that she was blind.
The final year student of Psychology at the University of Nigeria, Nssuka, Enugu State, is the first of three children, and she lost her sight to glaucoma in 2009 when she was 14.
The medical interventions to salvage the situation didn't works, as experts say that glaucoma cannot be cured, though it could be stopped from progressing if detected early.
"It usually develops slowly and can take 15 years for untreated early-onset glaucoma to develop into blindness," experts say; and, based on Lillian's experience, that was exactly happened.
How it all started
Her story dated back to 2009. Lillian (pictured above) recalled that when her sight started failing, her parents thought it could be remedied with simple medical intervention and glasses.
"I had good eyesight and usually sat at the back of the class. Towards the end of my first term in senior secondary school, I noticed that I couldn't see things that were far or written on the board.

"After moving to the front of the class, I still wasn't seeing and I started straining my eyes to read.

"It started affecting my writing and with time, my grades dropped drastically. I moved from being an A student to average,"

Lillian narrates.
Her dwindling grades caused her school's authorities to invite her parents, during which they were told that her eyes needed to be checked by a specialist.
"It dawned on my parents that the situation was out of control when my mother wanted to give me something and I found it difficult to see her hand or, sometimes, I could not locate where she was sitting in a familiar setting such as the house,"
Lillian says.
Neglected corrective surgery
An optometrist attended to then teenage Lillian and she was given a pair of glasses to enhance her sight. But the situation wasn't helped.
Her father took her back to the optometrist to complain about the development. She explains,
"We were surprised when the optometrist said she noticed 'something' at the back of my eyes during our first visit, but that she didn't want to talk about it to avoid scaring us.

"We were referred to a public hospital, but after several attempts to see an eye specialist failed, we opted for a private hospital.

"I had several eye examinations, after which the ophthalmologist diagnosed Advanced Juvenile Closed-Angle Glaucoma

"She told my father that a surgery must be done on my eyes urgently and referred us to a foundation in Ogun State.

"I didn't undergo the surgery because we were relocating to Ghana. I was just placed on eye drops."
Glaucoma explained
According to the World Health Organisation, glaucoma is the second leading cause of visual loss and blindness in the world, followed by cataract.
The WHO estimates that 105 million people are glaucoma suspects, and about 13.5 million people over age 40 have Primary Open Angle Glaucoma, POAG, which constitutes 60 per cent of the total burden of the disease.
"Globally, six million people (26.6 percent) have Primary Angle Closure Glaucoma, PACG; 300,000 children (1.3 percent have congenital glaucoma; and 2.7 million individuals (12.1 percent) are affected with secondary glaucoma.

"Globally, approximately 70 per cent of Primary Open Angle Glaucoma cases belong in developing countries,"
the WHO stated.
The American Academy of Ophthalmology defined glaucoma as a disease that damages the optic nerves — a bundle of nerve fibres that connects the retina with the brain.
The organisation explained that it happens when fluid builds up in the front part of the eye, increasing pressure in the eye and damaging the optic nerve in the process, leading to loss of vision.
And though glaucoma is a leading cause of blindness for people over 60 years old, blindness from the condition can often be prevented with early treatment, experts say.
Disheartening verdict
Lillian recalled that while the family was in Ghana, she was referred to a teaching hospital, where eye specialists told her father that she won't be able to see again.
"I was shattered and refused to accept the doctors' verdict," she recalls.
The psychology student said she was, however, referred back to Nigeria for a surgery in August 2010.
She was hopeful that she would still be able to see with the aid of glasses after the surgery, but it didn't turn out that way.
"I had surgery in both eyes at the Eye Foundation Hospital, Lagos, but the damage done by glaucoma was already extensive," she says. She later learnt that the major aim of the surgery was to balance the pressure in the eye and to see if glasses could enhance the vision left, and not to recover her sight,
After her surgery, Lillian was referred by a doctor to Queens College in Lagos, to continue with her education.
The reason, she was told, was because there were visually impaired pupils in the school and that mingling with them would help her to integrate easily into the society. However, Lillian said she felt it was too early to give up.
"I told the doctor that I was not blind. I was not ready to accept that I could just lose my sight," she said.
Determined to carry on as if nothing had changed, Lillian registered and wrote the 2011 WASSCE, but her grades were bad because she struggled to write with a blurry vision.
"Later, my mother got me a private tutor. Reading was difficult because I had to put a book close to my eyes to see. At a point, I had to start photocopying in large prints, and went on to start using a magnifier and hand lens to read,"
Lillian said.
The import of her situation hit home after a coordinator at a centre where she sat the UTME advised her to find out what visually-impaired pupils like her do to further their education.
SEE ALSO: This Is How You're Putting Your Eyes At Risk Without Knowing It
Sliding into depression
After Lillian was told she had lost her sight to glaucoma, she started researching to better understand the disease. She shared further:
"What I discovered was too hard for me to bear and I wasn't ready to accept defeat. I was devastated because I am an academically oriented person. I couldn't envision my whole life crashing in the twinkle of an eye.

"My ambition was to study abroad to become a medical doctor; there was no Plan B. From the look of things then, it was very attainable. It was that or nothing else. Even after I was told that my sight was irredeemable, I still believed that it could be remedied abroad.

"I became heartbroken and for about four years, I stayed at home doing nothing and gradually slid into depression.

"My mother bore the brunt of my predicament more. Several times, I overheard her crying and wishing that she could exchange her eyes for mine.

"I became withdrawn and ran away from home because I felt my family were suffering emotionally because of me. Dealing with all of that wasn't easy. I was just 14. I was overwhelmed and didn't know how to embrace the new me."
Pursuing my dream
In 2015, Lillian made a conscious decision to return to school. Explaining what informed the mind shift, she said,
"My brother drew my attention to a television programme where a visually impaired young man represented his school in a competition and won.

"I then thought to myself, so I could actually go to school. This prompted me to register at the Vocational Training Centre for the Blind, Oshodi.

"I learnt to model and operate a computer and Braille. After a year, I wrote JAMB, passed and gained admission into the university to study psychology."
To cope with her academics, Lillian recorded all her lectures, adding,
"My parents bought me an iPhone installed with a Voice Over and Google talkback device that loudly read everything on the screen.

"My laptop has what is known as Joint Assistive with Speech, JAWS, a device that made life easier. I only use Braille for my personal jottings."
As she gradually recovered herself, she participated in a beauty pageant in her first year and won.
"I became the face of my department and a lot of people were inspired," she says.
Winning the pageant led to the birth of the 'Stop the Eye Thief Foundation,' her pet project which the university community also embraced.
"I partnered with the Student Union Government and an eye specialist hospital in Enugu to carry out a series of free eye screening and awareness programmes on glaucoma,"
she enthuses.
Lillian expresses concerns that most people are unaware that glaucoma could cause irredeemable damage to the optic nerves, hence the need to intensify awareness on the condition, noting that it is fuelled by certain myths.
She advised Nigerians to do regular eye check to avoid losing their sight to the condition.
"Understanding that only early detection can prevent glaucoma is key to reducing the number of young people that will suffer from it," she says, assuring that there is life after vision loss, calling on those with visual impairment to live above the challenge.
Glaucoma prevalence
Speaking on the prevalence of glaucoma, an optometrist, Dr. Simi Ajana, said the condition is usually detected at the end-stage, adding, "It usually comes with no pain until an individual discovers they have lost peripheral vision.
"Glaucoma closes in and leads to tunnel vision, which is when the loss of vision is realised."
The eye expert, who heads Belvision Eye Clinic in Lagos, said eye doctors are more concerned about it because once vision is lost, it is lost forever; adding, "Glaucoma affects people of all ages."
Bemoaning lack of ocular awareness in the country, Ajana said most people don't get their eyes checked, noting that getting regular eye examination could help with early detection.
On how to care for the eye, the optometrist said eating a healthy, balanced diet that includes fruit, vegetables and fish high in omega-3 fatty acids would boost good vision
Another lady with a vision loss who is still trying to figure out the cause of her sudden blindness is Opeyemi Adewale.
Now in her early 20s, the graduate of Political Science and International Relations, University of Lagos, became blind at 13. The human resource practitioner said,
"It all started in 2010. I was 13 years then and I was in SS1. As a science student, I wanted to study medicine.

"On that fateful day, when I came back from school, I was watching a cartoon network and all of a sudden, everything went blurry and blank. Initially, I thought it was an eclipse of the sun.

"So, I remained on that particular spot for everything to clear. But when my siblings came back from school and started walking around, I became worried.

"At that point, I became afraid, wondering why I wasn't seeing again. So, I asked them how they were able to walk about in the dark and they started laughing, thinking I was joking.

"They went out to play and left me there. When my mother returned, I told her that I could not see again. She also thought I was joking.

"She stretched out her hand and asked me to touch her. When I could not locate her hand, it was then she realised that I was not joking. That was how I became blind till today."
ALSO SEE: How To Protect Your Eyes From The Growing Rates Of Eye Problems/Blindness From Over-Exposure To Phones- Consultant Ophthalmologist, Chioma Uchendu 
Running from pillar to post
She was later taken to different hospitals and eye centres, all of which reportedly told her that they could not find anything wrong with her eyes.
"All the opticians we met told us that my eyes were okay. Others said it was a spiritual attack. My mother had also taken me to various spiritual and traditional homes, yet no solution," she explains, adding, "I have handed everything over to God. I believe that by His mercy, I will see someday. I believe in miracles."
She also confesses that sudden blindness is devastating and that because she had been sighted before, coping with sudden, unexplainable blindness had been traumatic.
She said she had determined not to allow the situation to continue to weigh her down.
Causes of blindness
Experts say cataract, trachoma, uncorrected refractive error, onchocerciasis, childhood blindness, glaucoma, and diabetic retinopathy are the leading causes of blindness globally.
The Nigeria National Blindness and Visual Impairment Survey identified cataract, glaucoma, corneal diseases, trachoma, onchocerciasis and ocular trauma as major causes of blindness in the country.
One million Nigerian adults blind
According to a nongovernmental organisation, Sightsavers Nigeria, about one million adults are blind in Nigeria and another three million are visually impaired, while 42 out of every 1,000 adults aged 40 and above are blind.
The NGO based its statistics on a survey of blindness and low vision it carried out in Nigeria, in conjunction with the Federal Ministry of Health. The year of the survey is uncertain, but the International Centre for Eye Health at the London School of Hygiene & Tropical Health based related numbers on a survey conducted all over Nigeria between 2005 and 2007.
Again, an article published in the African Vision Eye and Health Journal, states that global estimates of visual impairment have been on the increase over the years.
In 2014, WHO estimated that 285 million people were visually impaired, 39 million were blind and 246 million had low vision, with about 90 percent of those visually impaired living in developing countries.
Uncontrolled blood pressure can lead to sudden blindness
Speaking in an interview with PUNCH HealthWise, a Lecturer in the Department of Ophthalmology, Faculty of Clinical Sciences, College of Medicine, University of Lagos, Dr. Adegboyega Alabi, listed factors that could result in sudden blindness or vision loss.
Dr. Alabi explained,
"The common cause of sudden blindness in our environment is uncontrolled blood pressure and, sometimes, diabetes.

"This occurs when people with uncontrolled blood pressure suddenly develop ischaemic attack, whereby the blood vessels supplying nutrients and blood to the retina sudden cut off.

"Sometimes, it could affect the major blood vessel at the back of the eye — what we call central retina artery.

"So, if you have blockage of the central retina artery, it could result in sudden blindness."
Continuing, the physician said,
"Sometimes, people living with sickle cell disease could have a blockage of their central retina vessel, leading to blood supply being cut off. So, vision can go down suddenly.

"Again, there are some rare congenital problems that somebody could have that can lead to sudden blindness. Retina detachment could also cause sudden vision loss."
According to him, majority of retina detachments occur without really knowing the cause. The ophthalmologist decried the lack of system in place to support blind people in the society.
Stating how people with sudden blindness could cope, Alabi said, "They should identify with members of the Nigeria Association of the Blind. They should take life with all enthusiasm and not allow the loss of vision to affect them. We need to make concerted effort to support them."
Dr. Alabi urged the government to make adequate provision for people like that in the society.
Wrong use of eye medication can lead to blindness
Another eye expert and owner of Modern Eye Clinic, Lagos, Dr. Priscilla Imade, disclosed that when eye medications are used wrongly, it could result in blindness. The optometrist also noted that poorly managed eye condition could lead to blindness.
Dr. Imade however identified glaucoma as common cause of blindness in Nigeria.
"Glaucoma is one common example that make somebody to see today and tomorrow will not see again.

"There are many types of glaucoma. We also have juvenile glaucoma. So, both young and old can come down with glaucoma. But in Nigeria, what is common is primary open angle glaucoma — the one caused by high pressure in the eye,"
she said.
According to her, the number of Nigerians coming down with glaucoma is increasing every day. She attributed sedentary lifestyle and lack of regular eye check to the problem.
Dr. Imade pointed out that for blind people to cope, they need proper rehabilitation and support.