Raising Dysfunctional Men: Actor, Ogbolor Shares Simple Tips For Dads Who Want To Get It Right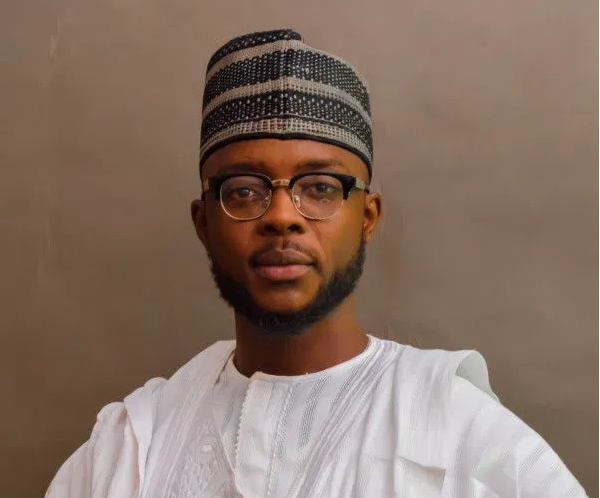 'Fail as a father to raise your son, you raise another failed man in the society'… Nollywood actor Uba Michael popularly known as Ogbolor has urged fathers, men in general to do better in raising kings in their sons.
Taking to Instagram to share videos of a father and his son preparing food and having fun while grooving to music, OAP Ogbolor noted that the reason there are many dysfunctional men in the society today is as a result of men not having close relationships with their own fathers.
In addition, the actor who is popularly known for his role as James in Funke Akindele's comic series, Jenifa said that the fact that you did not grow up with your father's love does not mean that you should not pass the love onto your kids.
He also implores fathers to try and concentrate on both genders, instead of concentrating all the love and attention on their daughters alone.
"FOR EVERY BROTHER OUT THERE(LETS RAISE OTHER KINGS) Just because many of us didn't grow up with a Fathers love doesn't mean we cannot pass on that Love to our male kids.
READ ALSO: Elizabeth Badejo Shares 4 Simple Tips For Dads Who Want To Get It Right With Parenting
Many of us didn't have a close relationship with our Fathers, hence the reason we have many dysfunctional men today being problems to both themselves and their women.

It is our responsibility as men to do better both for our women, our kids and ourselves. Most times, men focus on their daughters and barely give the necessary attention to their sons.

We must understand that we are the first Heroes and mentors to our sons, a large chunk of who they will become as men will come from how you have loved him, mentored him and how much knowledge, discipline and wisdom you passed on to him.

If you fail as a father to your son, you may raise another failed man….lets not repeat the mistakes of most of our Fathers.

A father-son relationship is everything. If perhaps you never had it, that is the more reason you should look forward to it. AS FOR ME???

READ ALSO: Nigerian Writer, Nate Nwajei Speaks On The Ripple Effect Of Setting The Bar Low When Raising Boys Compared To Girls
I PROMISE TO GIVE TO MY SON(S) THAT WHICH I BARELY HAD…..Cant wait❤."