Dear MIMsters: How Do I Put All These Men Behind Me?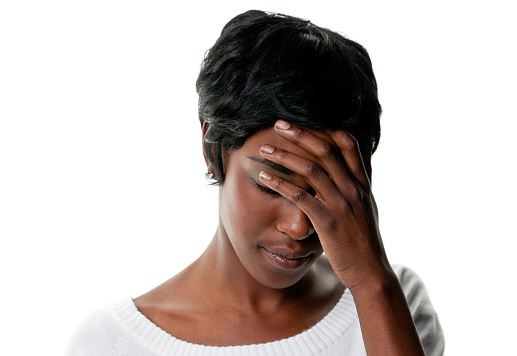 How do I put all these men behind me?
I got separated from my husband in December of 2019 due to domestic violence. This almost led me to committing suicide in March, 2020 and I'm still on antidepressants due to all I have gone through in the last 10 years of my marriage.
So, I decided to continue fighting, focus on my children, on myself and on God. Then different men started coming my way. Presently, there are 3 of them.
READ ALSO: Dear MIMsters: How Do I Prevent My Daughter From Growing Up In This Humiliation?
Let me call them Mr. A, B, and C. I got to know Mr. A in the first month we moved to this country. Our children attend the same school. So, we see almost everyday and we eventually became friends. He is a very caring man who cares a lot for his family. He is the woman of his family while his wife relaxes and enjoys. We both know each other's family.
Initially, I didn't tell him what I was going through. He eventually knew when I needed a car and the help of a man to put me through, so that I do not get scammed. He then promised to help me with whatever I wanted to do.
I couldn't get the car eventually because I didn't have enough money and he could not borrow me any because he has joint account with his wife. But he takes my children and I to wherever I want to go. Whenever he gets groceries for his family, he would do the same for mine too, and he became my driver.
When I moved to another apartment, he helped me a lot and also gave me money. In all of these, there was no any intimacy until August of last year. One thing led to the other and we had sex. I felt so bad, and I told him straight never to come to my house again. He wept like a baby.
READ ALSO: Dear MIMsters: Why You Should Not Rush Into Marriage | My Story
I told him this is adultery and I won't be able to pray again. He promised it won't lead to that again but we kept doing it. I couldn't control myself too.
A few weeks after, I met Mr. B who is a divorcee and would like to marry me after I sign my divorce papers. I told him that there would be no sex and he accepted it. He likes my children too.
I met Mr. C recently who didn't even ask me for what I want or not. I noticed he is the controlling type. I went to his house on our first date thinking we will just discuss as he promised. But the moment I stepped into his house, he started fondling me and we had sex in a rough way that I've never done in my life.
He is also a divorcee and wants someone to be sleeping with. He lives a very rough life. He drank throughout the night with his white friends and his living room turned into a nightclub. I'm not that type of woman. I'm a gentle, easy going lady who believes so much in God. At the same time, I don't like offending people.
READ ALSO: Dear MIMsters: How Do I Prevent My Daughter From Growing Up In This Humiliation?
But I need someone as my ex is putting me through a lot of emotional trauma. I'm going through a lot and I don't want to be admitted for depression again. At the same time, I don't like the way I'm going deep into adultery.
In this country, you're not allowed to divorce until a year after separation, and you can't go into another relationship too. Except you do it secretly. Please advise me on what to do. How do I send these people away. I want to be right with God and with my mental health too.