Victoria Inyama And Ubi Franklin's 4th Baby Mama, Sandra Iheuwa, Wrestle Each Other Over Advice To Single Mothers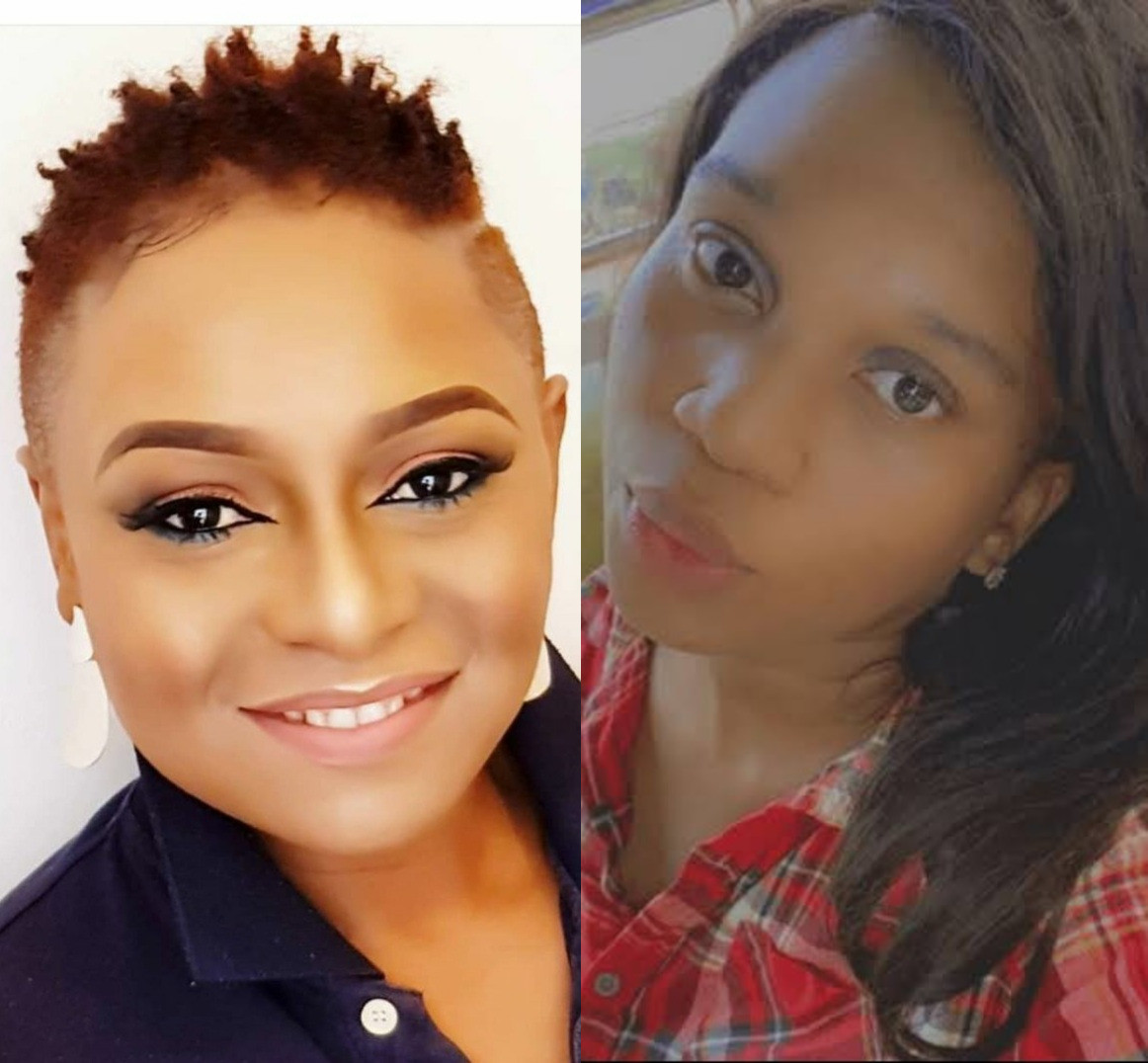 Former Nollywood actress and mum-of-three, Victoria Inyama and Sandra Iheuwa, who shares a child with Ubi Franklin, have gone for each other's throats following a post the latter made.
Sandra Iheuwa, Ubi's 4th baby mama, recently took to social media to admonish single mums and baby mamas like her, advising some of them who slay on Instagram while waiting for their baby fathers to sponsor their lifestyle to go work for their money.
In the post which she shared on Instagram, the entrepreneur stated that they should put the child support fees which comes from the fathers to good use, even if it means investing in small business.
Sandra also mentioned that the real deal is to level up financially and be useful to their child/children. The entrepreneur finished off by saying that it is wrong to be broke and slaying on social media.
Excerpt from her post reads:
"If you collect child support every month put that money to good use by starting up something even if it's small because that money go stop someday if you don't receive 1 cent from the father of your child find something to do o. You can't be slaying on the gram with $500 in your bank account."
READ ALSO: Actress, Victoria Inyama Welcomes New Mum, Etinosa Idemudia To The Single Mum Life In Cheeky Congratulatory Post
Victoria, also a single mom responded, saying Sandra's advice which she tagged a rant was unnecessary as her post was biased.
She told her that there are different categories of single mothers; those whose husbands died, those like herself who left their marriage due to domestic violence, and those who never got married.
The former actress told Sandra that in her case, the father of her child (Ubi) neither dated her "well" nor had plans to marry her.
She told Sandra to focus on her kind of single mothers who never got married when giving advice. She went on to ask Sandra what job she does that makes her think she can advice single mothers to go work.
And Sandra hit back. Taking to her official Instagram page, Sandra advised the actress to stay in her lane and declared her mentally unfit and nosey.
The entrepreneur stated that not every baby mama would want to settle down with the father of their child as she is not a newbie in the marriage world. Sandra further said that if she would get married again, she would love to do it with someone who has a good head on their shoulders and match her goals.
READ ALSO: "Years of abuse will make you think you are crazy"- Victoria Inyama Pens Her Thoughts On Chacha Eke's Bipolar Claims
See screenshots here…