Why Women Should NOT Treat Miscarriage At Home – Maternal Health Experts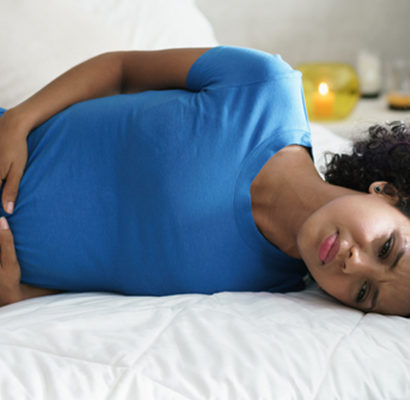 Miscarriage, the loss of a pregnancy before 20 weeks, is a common event, occurring in an estimated 15 percent of all pregnancies, according to the American College of Obstetricians and Gynecologists.
Experts say miscarriage can profoundly affect the health and wellbeing of the mother, either from the complications of the process itself or from the complications arising from the treatment and management of the condition.
For those who survive a dangerous miscarriage, they say, there can be untold complications afterward, including infertility. According to WebMD, more than 80 percent of miscarriages happen within the first three months of pregnancy.
In light of this, maternal health experts have warned women about the dangers of treating miscarriage at home without seeking appropriate care from qualified medical personnel.
According to the experts, women who have miscarriage without going to the hospital to get proper treatment are at risk of infection that may cause severe damage to their womb.
A Consultant Obstetrician and Gynaecologist at the Family Health Department, Federal Ministry of Health, Abuja, Dr. Kamil Shoretire, who gave the warning during an interview with PUNCH, said managing miscarriage at home comes with lots of complications. Shoretire explained,
"A woman that has miscarriage cannot assess herself. So, the right thing for her to do is to go to the hospital.

"Some women will not know that they have things like diabetes. It is only at such a time that they have miscarriage that it will be detected.

"Some will not know that there is a genetic problem and they will have miscarriage and keep staying at home. But in the hospital, they will look at the foetus that came out of the miscarriage. They may even even detect that there are other problems with the womb.

"So, it is always good for women who had miscarriage to go to the hospital where the experts are and they will be well taken care of."
READ ALSO: Your Repeated Miscarriages Might Be As A Result Of Untreated Gonorrhea: Experts Give Insight Into This Situation And How It Can Be Tackled
Shoretire noted that, apart from treating them, the experts will also counsel them. He added:
"They will tell them the possible causes of the miscarriage and what to do in preparation for the next pregnancy."
The gynaecologist noted that by going to the hospital, the women will be well educated and enlightened to know about the condition itself.
Giving insight into the risk of poor handling of miscarriage, the maternal health expert said,
"Managing miscarriage at home is risky because if such a woman continues to lose blood, she might die.

"She can have infection and the condition may worsen, which will cause more money to treat by the time she gets to hospital.

"After staying two or three months at home after a miscarriage, by the time she gets to the hospital, she may be told that her womb is infected.

"If it is a bad infection like pelvic inflammatory disease, it will damage the womb. Besides, this is capable of draining huge resources in the family."
On the possible causes of miscarriage, Shoretire identified genetic problem as the number one cause, saying when the baby is not well formed, the body will want to push it out.
SEE ALSO: Study Finds Link Between Working Night Shifts and Increased Risk Of Miscarriage
"If a woman has fever and fails to seek appropriate treatment, she can have miscarriage. High fever can predispose a pregnant woman to miscarriage because it irritates everywhere, including the womb and tries to cause premature contraction.

"Unprescribed medication can predispose a pregnant woman to having miscarriage. Anaemia can lead to miscarriage. All other things that predispose a pregnant woman to high fever and low blood level can cause miscarriage.

"Trauma and domestic violence can lead to miscarriage",
Shoretire stated.
Speaking in the same vein, President/CEO of RESOLVE, The National Infertility Association, Dr. Barbara Collura, said,
"Losing a pregnancy, whether you are going through infertility or not, is devastating. And if that miscarriage has complications, you are now faced with the fear of getting pregnant again.

"It's a terrible place to be and the emotional toll can result in women experiencing depression."
The World Health Organisation, says miscarriage is the most common reason for losing a baby during pregnancy. The world health body notes that losing a baby is still a taboo subject worldwide, linked to stigma and shame.