Newly Engaged And Stylish Mom, Toyin Lawani In Husband Snatching Scandal | She Responds
Popular Nigerian Entrepreneur and celebrity stylist, Toyin Lawani is currently involved in a husband-snatching scandal following reports circulating online.
Recall that on Sunday, February 14, Toyin, a single mom-of-two got the perfect Valentine gift as she got engaged to her longtime photographer lover, Segun Adebayo Druce aka Segun Wealth.
She shared a video on her Instagram account capturing the moment with the caption,
 "Officially Mrs Adebayo Wouldn't Have Had It another Way, Cause He's My Best Friend and Creative Partner, We Work So Well Together. He Planned This With My Personal Assistant And Friends @Gloayoade And @Prettydammy2″.

"Like He Planned Makeup, Videography Ah Etc and Kept Saying Babe Let's Go for Dinner, I'm like I Don't Feel Iike, I Should Have Known Something Was Up. The King Of All Queens Is Taken".
However, following the proposal video, reports have begun circulating online that Segun wealth, who proposed to Lawani is married to someone else.
According to TunezMedia, Segun is a married man with two kids and that 17th of February, 2021, will make it 6 years that he got married to his wife simply identified as Edel.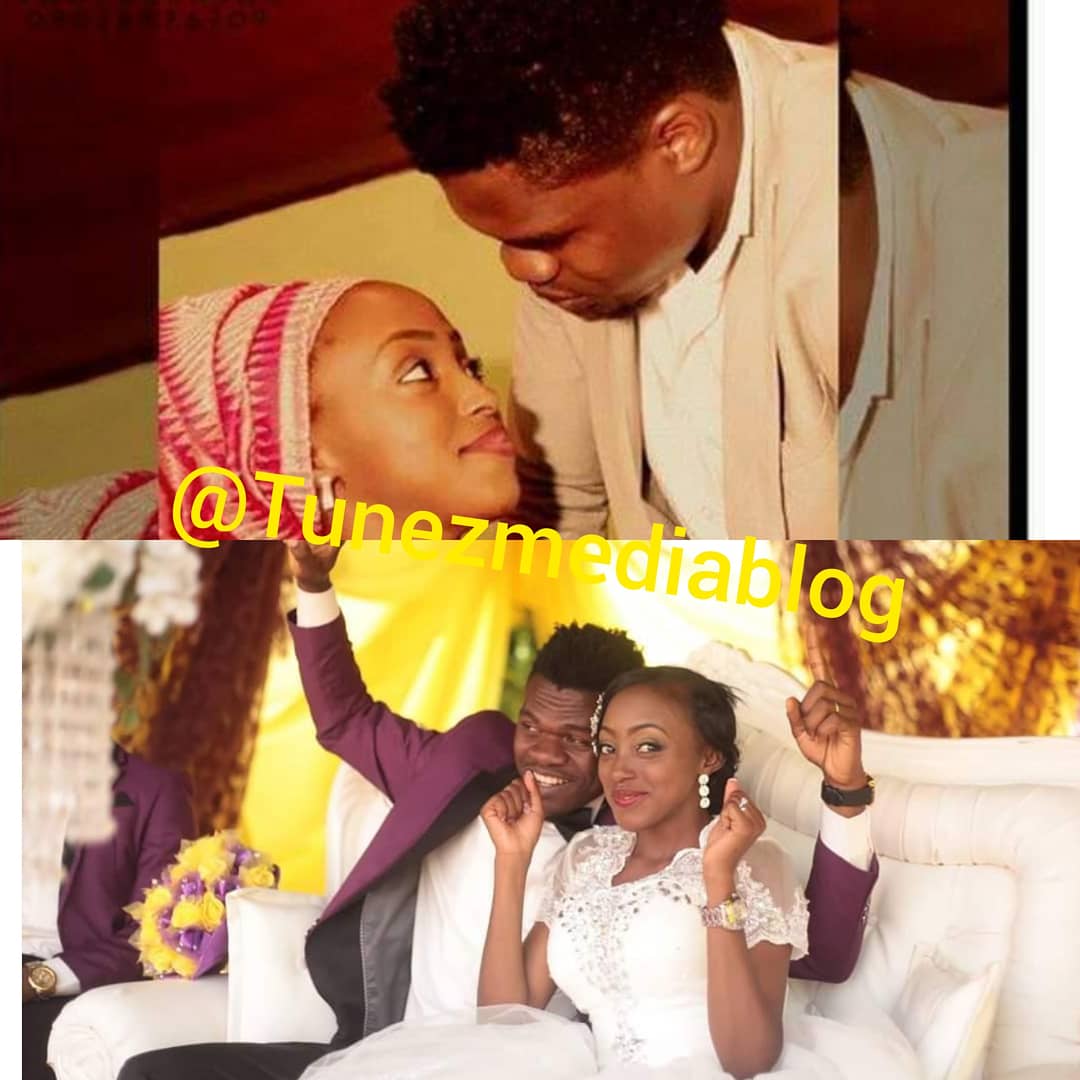 The report also alleged that Toyin is aware of the marriage between Segun and Edel as Segun has been working with Toyin for years as her official photographer.
See the post below;
"Meet Segun Adebayo Druce aka Deeunknown and Segun_wealth the official photography to Toyin Lawal and also the man that proposed to the fashion stylist and entrepreneur on Valentine's Day.

Segun Adebayo Druce is a married man and he is blessed with 2 wonderful kids. 17th of February will make it 6 years that he got married to Edel but he went ahead with proposing to Toyin leaving his wife and 2 kids.

The annoying thing about Segun is that he has a child with his wife that is barely 6 months.

Your favourite fashion Stylist and entrepreneur is aware of the marriage between Segun and Edel.

Segun has been working with Toyin for year's and they got closer by day and night.

Deeunkown has become Known

(Fear woman, Fear Toyin Lawal) wait for the next post…

"Fear women, Fear Toyin Lawani… Because Edel mother took someone's husband, so Toyin also had to take Edel, husband " wahala bi like bicycle"

How can you be calling Jesus Christ after snatching someone's husband? People aren't scared of Jesus again.

I never knew some celebrities behave like Toyin, so she believes Segun who has a 6months old child broke up with his wife.

Well I'm not surprise by Toyin Lawani, the countdown to her failed marriages didn't just start today.

Sometimes I ask myself what example are this Yeyebrities giving to people, this will be the 4th marriage in Toyin Lawani's life.

This is the same guy snapping and seeing her unclothedness for year's, so you all shouldn't be surprise.

(Swipe to read the DM from Toyin Lawani showing she doesn't have conscience)"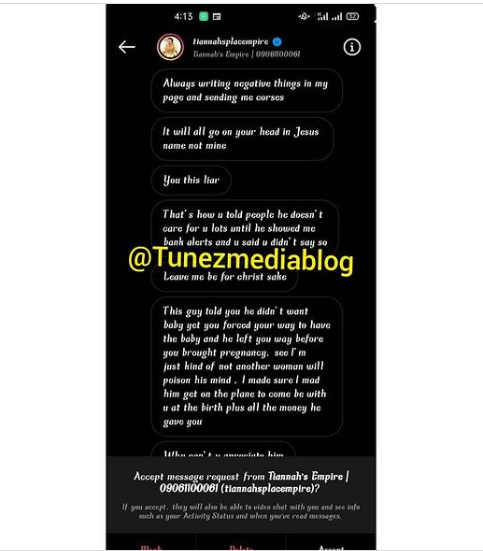 "To all you losers Running your mouths , Date and time don't lie , if the dates aren't accurate let them come and talk , They don't pay you enough for the craps you write about people's lives , Hidings behind keypads to bring people down ,

"I don't blame you na Nigeria wey render all of you useless , you will see people genuinely working day and night yet you want to tarnish their hard work , Hide what for who and for what ? It's like all of you are mad together, see you are still doing press up , all that Jagons you are posting is not the Real Gist ,

"Ask your supplier to feed you the right gist , the way she supplied you half Baked gist the ist time , tomorrow, next tomorrow you will still pick on another human being , if you don't blog me you can't eat , I'm your entertainment, you need me ,

"See I'm extremely happy and I will dedicate my time to you nosey assholes who can't mind your f…king Businesses, your life never balance na my own life you wan balance , Awon werey ? I'm still waiting for the person who owns the husband to come out and claim him , no need to hide behind blogs shebi if they collect my husband I will talk publicly, why hide na , come out and talk simple.

"Since all this days everyone don dey shout why the owner never come out face me ????? Can you ask your stupid dumb selves ???? konidafun gbogbo yin papo, it's like you people don't know i'm mad. #kingofallQueens #TheBusinessmogul ?"
READ ALSO: Fashion Mogul, Toyin Lawani Talks Briefly About How Her Marriage Crashed And Makes A Case For Single Moms
class="google-auto-placed ap_container">