Baby News! Actress Lala Akindoju And Husband, Chef Fregz Welcome Their First Child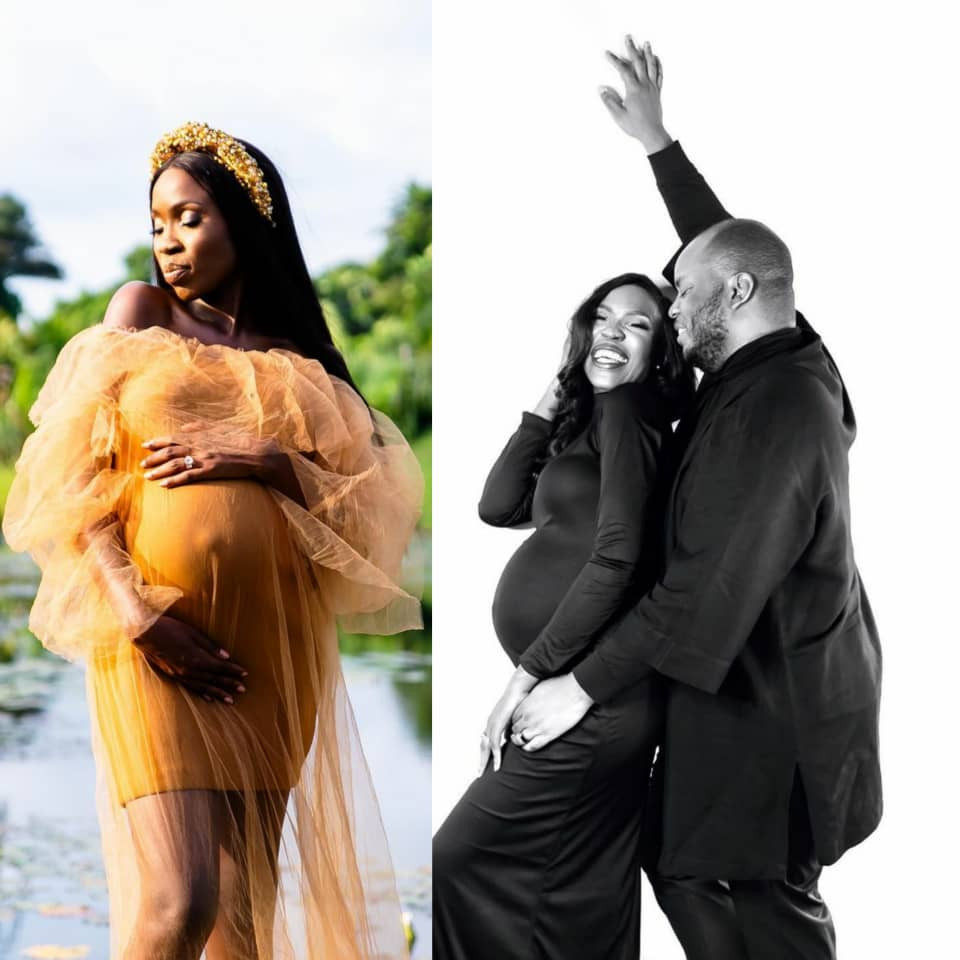 Congratulations are in order for Nollywood star, Lala Akindoju and Chef Fregz as they welcomed their first child, a baby boy.
The proud dad who recently celebrated his 33rd birthday, shared the exciting news on his Instagram page, revealing their bundle of joy has been named Adeoreofe Toritseju Chukwuebuka Fregene.
The first-time dad shared a black and white photo of him and Lala holding a baby carrier, with the caption:
"The point in time when I discovered that there's a type of thanksgiving that's muted. Not because you lack cymbals and rhythmic claps to raise the praise but the miracle is overwhelming and you are convinced that no song can convey the awe you feel or dance fully honour the One that has given you the glory you're experiencing.
READ ALSO: Expectant Mom And Actress, Lala Akindoju Takes Us Through Her Pregnancy Journey With These Beautiful Photos
Against impossibilities and nothing but spoken faith. There is evidence. A culmination of silent and fervent prayers, spoken prophecies and waited on manifestation.

This wonder with relaxed like hair, a screeching cry that questions this new environment, suddenly is sleeping tenderly. All mine. All ours.

The silent awestruck thanksgiving doesn't stop.

The last year brought a lot of ends. Many opportunities to question my entirety but I found the strength to reassess and figure out how to come back better. Stronger.

Revelation has become my friend and clarity injected in my mind like serum making me see the truth in all it's reality this time. I know Who and Who's I Am. My laser corrected vision has allowed me to see my value and importance even more.

I'm learning to love regardless. Intentionally. What I get in return doesn't matter. Silly but I'm trusting.

33, my track gunshot for takeoff for manifesting and birthing.
Again, Holding miracles of creation in my hands. Losing sleep to cries of destiny and my great futures. Experiencing love that is unbridled and pure. The honour and blessing to be depended on and lean in to call me father.

I'm still sinking deep in my oceans of gratitude. I don't want to come up for air. Every message, remembrance, cash gift, call and honour. You all will taste the due of heaven and type captions of indescribable gratitude. Thank you ?

@lalaakindoju We Did It Joe (God here being the we mostly)
#ChrfFregz #LalaAkindoju #DaddyAdeoreofe#MummyAdeoreofe."
SEE ALSO: "The way Mike is being hyped shows how damaged we are" -Actress Kemi Lala Akindoju Says The EX-BBN Housemate Did Nothing Extraordinary By Honouring His Marriage
The new mom also shared the good news on her IG page this morning writing:
"….even if I had ten thousand tongues, it will never be enough to say thank you to the Lord.
.
.
Our hearts are filled with joy and thanksgiving because our baby boy is finally here. My birth story is one for the books and I will share it one day…. I am grateful for an excellent support system especially a husband solid as a rock.
.
.
Adéoreòfé Toritseju Chukwuebuka Fregene is our constant reminder of God's grace shown through his strength and might.
.
Adéoreòfé- A crown of grace (Grace God gives freely).
Toritseju- God's will is supreme
Chukwuebuka- God is the greatest.
.
.
….He is such a beautiful boy!
You can call him Adéore."
Congratulations to the new parents!