Journalist, Tope Delano Gives Chilling Accounts Of Her Abusive Marriage And How It Is Affecting Her Young Daughter … This Is Deep!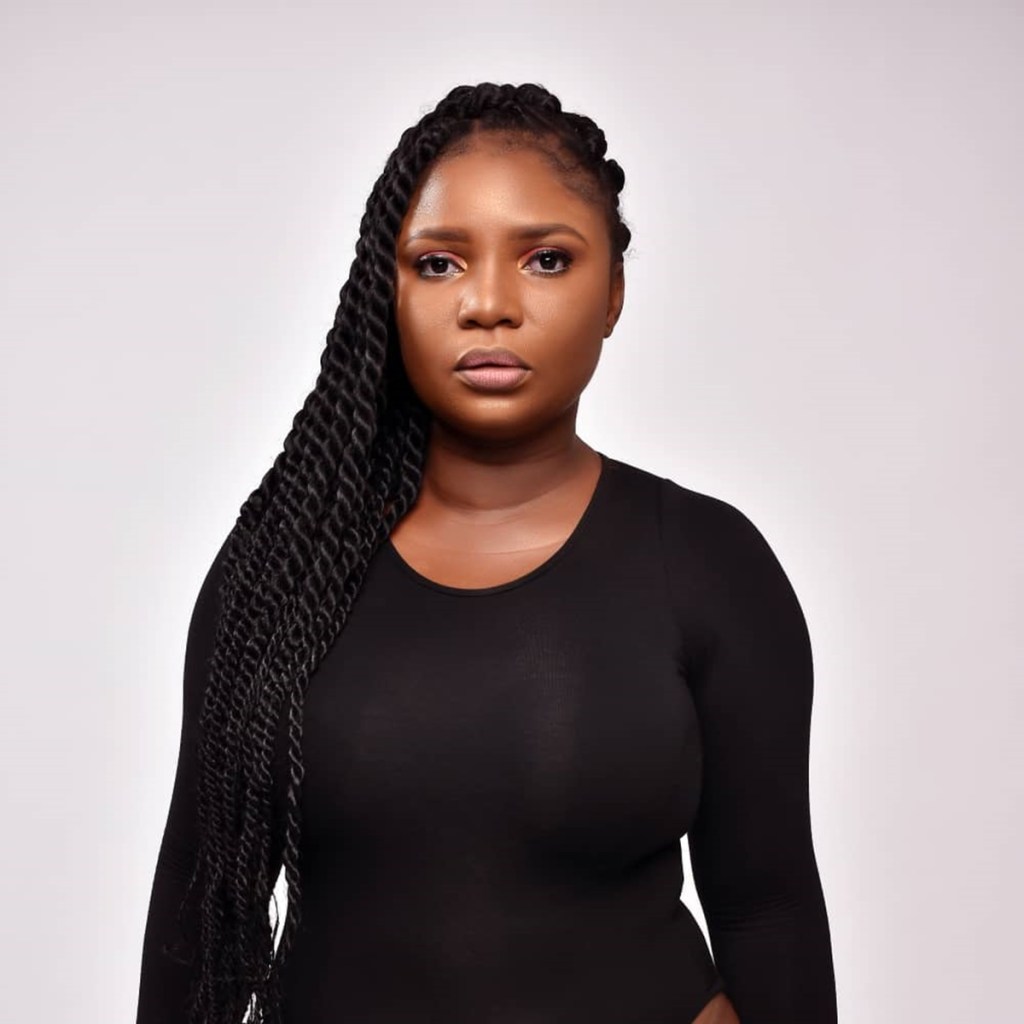 Popular publicist and writer, Tope Delano has shared a touching story about the physical, emotional, and verbal abuse she allegedly suffered in her marriage and how it has affected her young daughter who now appears afraid of marriage.
In a post published on Medium, the 33-year-old rape survivor revealed that her daughter, aged 6, began by asking her unusual questions like, "Mummy, can a girl and a girl marry?".
She answered and moments later, her daughter followed up with: "I don't want to get married, they will beat me."
Tope went on to write an open letter to her ex-husband, DJ where she narrated how the alleged abuse began. She recalled:
"I knew from the very start that the marriage was going to fail. I wanted a home with you but, you were far from being an apartment. I stayed silent for years watching you cheat, all the while acting dumb, I, however, never envisaged that your anger would one day result in you hitting me.

"You have continued to deny the many times you abused me, you have continued to deny ever hitting me on several occasions and, I have for years continued to hide that side of you from everyone you and I know."
READ ALSO: Tope Delano Calls Out African Parents As She Tells About Her Growing Up And It Is Heartbreaking
She noted that the "abuse started verbally" before it turned physical. The writer mum went on to reveal that he was in the habit of beating her up in front of their child and visiting family members.
She continued:
"For every argument and disagreement that occurred, I heard how my mother did a shabby job parenting me, how my family was of no good, why you ask? I talked back so calmly, I dared to say every time — 'you are pushing me to the wall, someday soon, I will turn back and fight.'

Remember the first day you hit me? Oh, you don't, let me refresh your memory; we were in your brother's car driving home from your mum's church.

I was in the back seat with her (our child) then barely 2-year-old. You had cussed me out in Yoruba and for the first time, I found my voice and replied to you, not by cussing you, I simply said 'you too' and out of nowhere, I saw your hand moving swiftly towards me.

You didn't care that you were driving, nor that our child was in that car, you hit me, remember? You did not stop there DJ, you kept on abusing me, verbally, emotionally, financially and, physically."
Narrating further, she said that DJ got another woman pregnant while they were still married. She explained:
"You cheated, you got someone pregnant, you had multiple affairs while I stayed dedicated, committed to us. I raised the child we both created, despite living together, I was a single mom even while married to you.

Did you tell your family how you gambled with our house rent? Did you tell them you repeatedly hit me in the face with my sister, our child, my nephews in the room with us?

Did you tell your family how you consistently arranged different girls for your cousin's husband who was barely 2 years into her marriage? Did you tell them how you insulted my mother, how you pulled me by my hair on the floor then turned to me to say 'You were just joking'? Did you?"
Tope, who was a staff of Tooexclusive at the time, said she wanted to leave the marriage but needed to save enough from her job. While she stayed, her ex hubby alleged started spoiling her name to family members, including hers, and they took his side. She wrote further:
"I know the lies you spread about me to your family, your friends, my acquaintances, our friends, I tried to counter them but of course, people believed you and took sides with you. Everyone supported you, including my family that you for months insulted."
READ ALSO: Rape Survivor, Tope Delano, Reveals What Hurts Most About Being A Rape Victim In A Country Like Nigeria
She said when she finally asked for a divorce, he pleaded, then resorted to threats when she won't budge. She wrote:
"I remember how after asking for a divorce, you would beg that I not leave and when I refused, you begin with your threats and cusses. I remember deciding enough and finally turning back to fight you — you drag my family, I'll drag your entire generation and place curses on every life you will have to live."
She said that for the more than 4 years they've been separated, she has been "99.7 percent responsible" for raising their daughter.
Read the Full Post Here.