Tough Times For Nigerians As PPPRA Raises Petrol Pump Price Above N200 Per Litre | See Reactions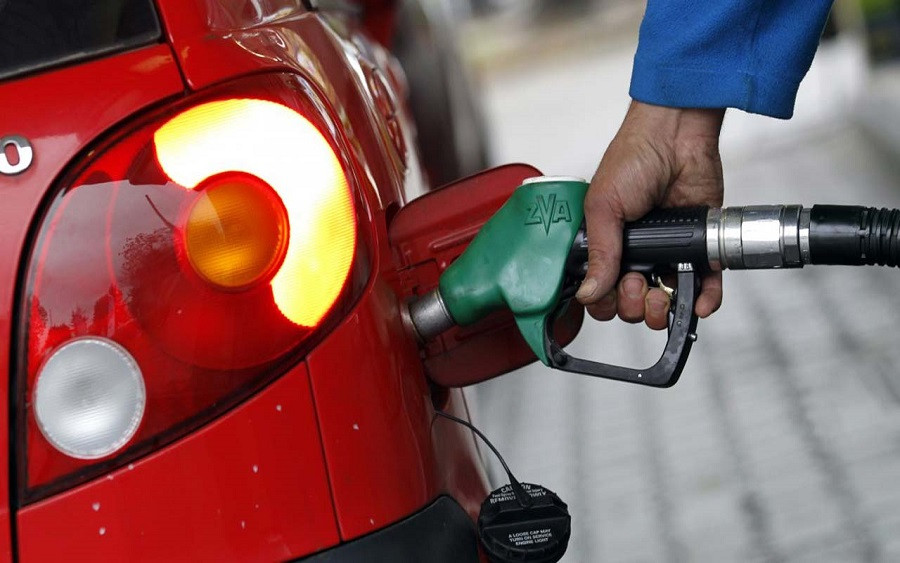 The Petroleum Products Pricing Regulatory Agency (PPPRA) has announced that the Nigerian government has increased the pump price of petrol to N212.61 per litre, Premium Times reports.
According to the PPPRA's PMS guiding price released to stakeholders, the N212.61 price is supposed to commence from March 1st and run till March 31st, 2021.
However, indications in the oil sector suggest that the Federal government through the NNPC has resumed subsidizing the product as it is still been sold at an average of N170 in petrol stations across the country
NNPC is said to be spending an average of N42 to subsidise a litre of the commodity for Nigerians. The PPPRA confirmed that fuel subsidy actually officially returned in February 2021, as according to the downstream oil sector regulator, the actual pump price of PMS for February was between N183.74 and N186.74 per litre, meaning that the Federal Government paid an average of N16 per litre for PMS in the month. However, in January 2021, the PPPRA disclosed that the price of the commodity was between N163.36 per litre and N166.36 per litre.
According to the PPPRA, based on the average cost for the period, February 1st to 28th 2021, and an average FMDQ Importer and Exporter (I&E) Naira/US Dollar Exchange Rate of N403.80, the expected retail price of PMS for March 2021, stands at N209.61 per litre and N212.61 per litre, being the lower and upper band respectively.
This announcement comes days after Nigerians suspected there would be a hike in fuel price as depot owners were reportedly hoarding the product, and increasing prices with expectations of fuel price increment by the government, even though the NNPC responded to the speculations via a statement by its Group General Manager, Group Public Affairs Division, Kennie Obateru.
READ ALSO: Hard Times For Nigerians As NNPC Raises Petrol Depot Price Again
According to the statement,
"The Corporation was not contemplating any raise in the price of petrol in March in order not to jeopardize ongoing engagements with organized labour and other stakeholders on an acceptable framework that will not expose the ordinary Nigerian to any hardship."
As the price of fuel increases, other basic needs of Nigerians including transportation and the cost of goods and services, to name a few, are also expected to increase in price, making it more difficult for the average citizen to afford food and other basic needs, especially without any increase in their income.
Nigerians have since taken to social media to object to the decision, with several people calling for a protest in Ojota.
See how everyone is reacting to the fuel price hike:
READ ALSO: FG Increases Pump Price Of Petrol | Details
We are starting a nationwide protest against #FuelPriceHike on Monday (15/03/2021). Enough is enough. Who is on board? #Fuel #Buhari

— YOUTHS FOR A BETTER NIGERIA (@YFBNigeria) March 12, 2021
With everything that is happening in Nigeria right now, how can anyone in good conscience increase fuel price??
There are millions of Nigerians that cannot even afford a day meal! Never seen a government so intentional about making the lives of citizens miserable!!

— DeboMacaroni (@mrmacaronii) March 12, 2021
https://twitter.com/Odunadekolade/status/1370266325424160770?ref_src=twsrc%5Etfw%7Ctwcamp%5Etweetembed%7Ctwterm%5E1370266325424160770%7Ctwgr%5E%7Ctwcon%5Es1_&ref_url=https%3A%2F%2Fwww.bellanaija.com%2F2021%2F03%2Freactions-to-fuel-price-hike%2F
Transport Fare will go up, Food Prices will go up. Cost of living in general will increase.

Guess what will stay same? Minimum wage and Salaries. #FuelPriceHike

— Stanley KC (@Le_CaptAwesome) March 12, 2021
So Buhari deliberately increased the Fuel ⛽ price because we refuse make them open Lekki Toll Gate abi#FuelPriceHike pic.twitter.com/rJdyso4w6B

— Omo Kogi (Yagba) (@Oladapomikky) March 12, 2021
212 naira, do we have coins in Nigeria how can we collect our balance when we buy fuel? #FuelPriceHike

— SIMPLICITY ? (@chukwuma_doris) March 12, 2021
We didn't pay full attention he announced it here already #FuelPriceHike pic.twitter.com/ISEstCKN5m

— Sweet Salon Jollof?? (@Ashake__) March 12, 2021