The Boob Movement Founder, Abbey Zeus, Shares On How Giving Birth Through CS At Age 21 Brought Her Closer To God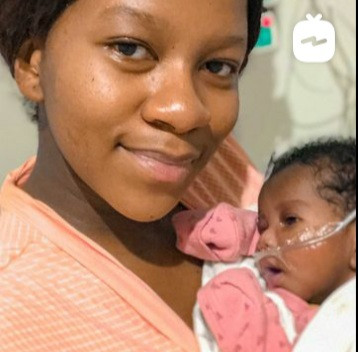 The Boob Movement Founder, Abbey Zeus, has revealed that she has now attained a certain spiritual level in her life, thanks to God's intervention during childbirth.
The new mom said she believes God made her have a child through CS at the "tender young age of 21" to teach her a lesson.
Abey, who announced the birth of her child five days ago, said being awake while her child was delivered through cesarean section helped her return to God.
In a post she shared on Instagram, the first-time mom wrote:
"I was awake while they cut me open and took the baby out of my stomach and I believe that was God's way of pulling me out of a certain situation that I was in in my life, to just show me what I'm capable of, to just show me that, 'listen here, you don't have to be doing all this to impress whoever'."
She continued:
"He didn't put me through all this at the tender young age of 21 to punish me."
The South African based Nigerian model went further to say what she had been putting out on social media over the years didn't seem as "authentic" anymore and she didn't feel like she's reaching out to "souls".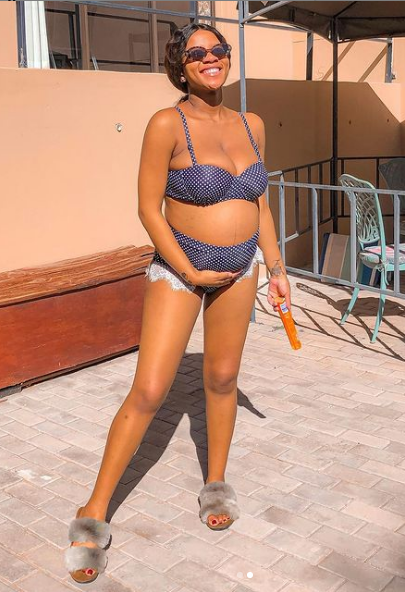 Abbey who stated a few days ago that she became a single mom by choice, said her previous social media posts were because she was in "such a bad place."
SEE ALSO: Singer & New Mum Doyinsola Shares On How The Arrival Of Her Newborn Has Fueled Her Faith After 3 Miscarriages In 6 Years
The online model, who used to pose in the nude in the past, was fully clad in the video, complete with a scarf on her head.
She said she's sharing her experience to "inspire" others.
In the caption, she spoke about falling into depression after falling so far away from God. She added that she felt like the Prodigal Son until she returned home to God.
She went on to quote Bible verses to encourage her followers.
Her full post reads below…
"My testimony ?

So many people think it's a burden and a taboo to be with child at such a young age ,and that this was the worst thing to happen to me of all people; but my life has never made more sense than it does now.

I realise now that I was a wanderer, without purpose or drive for a while – God just knew what situation to put me in to ground me, bring me back to reality and to myself, as well as fill the emotional void in my heart.

When I sat down and reflected, I found that my story resonates so much with a parable in the Bible 'The Prodigal Son'.

I was gifted by God with many things, and like the guy in the story I took off into the world to spend my riches, and then there was a famine in my life and I felt empty and fell into a deep in-and-out spiral of depression. I became so toxic towards myself and my body and almost lost myself in the process.

But then just like in the story, I remembered that I had a home. Feeling so unworthy, I dragged myself back home and was welcomed with open arms and gifts.
READ ALSO: Single Mum, Juliet Mazagwu (Afrocandy) Shares On Raising Her Daughters Right Despite Her Own Unusual Career Path
The scripture says, "But the father said to his servants, 'Quick! Bring the best robe and put it on him. Put a ring on his finger and sandals on his feet. Bring the fattened calf and kill it. Let's have a feast and celebrate. For this son of mine was dead and is alive again; he was lost and now he is found." LUKE 15: 22-24 ❤️"
Relishing the joy of her new status as a new mother, Abby wrote:
"I witnessed the full glory of God! I am beyond grateful.

"Every good and perfect gift is from above, coming down from the Father of the heavenly lights, who does not change like shifting shadows." James 1:17 ❤️

Thank you for all the love and support ? the past week has been so long and surreal. I'm still grasping the fact that I'm a mother to a beautiful baby girl?? I haven't taken any cute pics yet.

My baby is still mine to enjoy ? I literally stare at her and marvel at how GREAT GOD IS. Can't thank him enough for choosing me to parent an entire soul ? Motherhood is such a sacred tribe to belong to – and here I am.

Wow! Forget new chapter, this is a whole new book altogether! The tears keep falling. I'm just full of love and gratitude ??."
Watch her as she shares her testimony…