Lagos State Government Releases List Of 88 Centers Where Residents Can Take COVID-19 Vaccine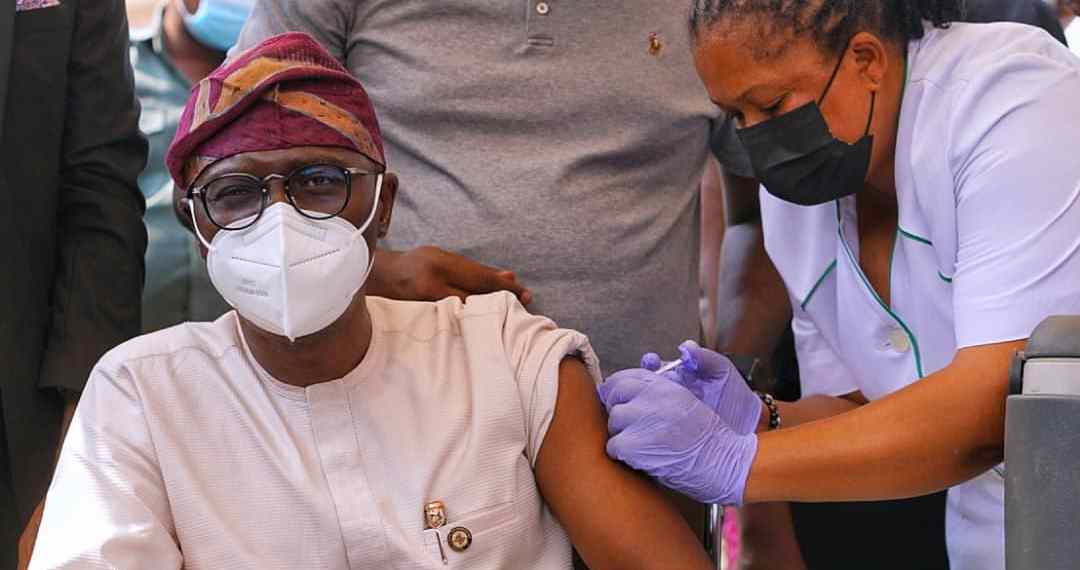 Lagos State Government has released a list of centres where residents of the state can take the AstraZeneca COVID-19 vaccine.
The 88 centres cut across all 20 Local Governments of the State.
According to a statement released by the state Commissioner for Health, Prof. Akin Abayomi, the AstraZeneca COVID-19 vaccine has been declared safe by the World Health Organization (WHO).
The commissioner however pointed out that most vaccines have some common side effects, which are not unique to the COVID19 vaccine and which typically only last for 24 to 48 hours.
He said some of the side effects that could be experienced after taking the vaccine include pain or tenderness at the injection site, tiredness, chills, joint pains, headache, fever, muscle pain and nausea.
READ ALSO: Virology, Oyewale Tomori Explains Why Pregnant Women, Lactating Moms Shouldn't Take COVID-19 Vaccines
See the list below…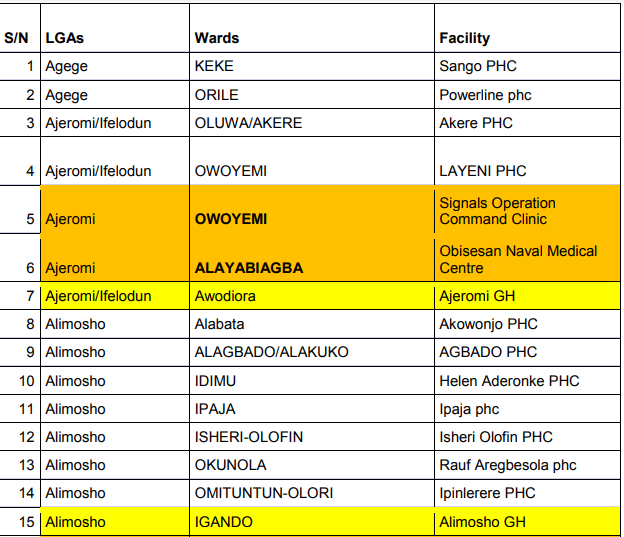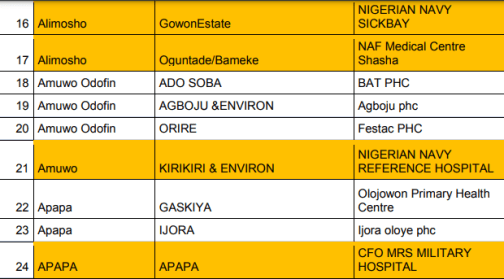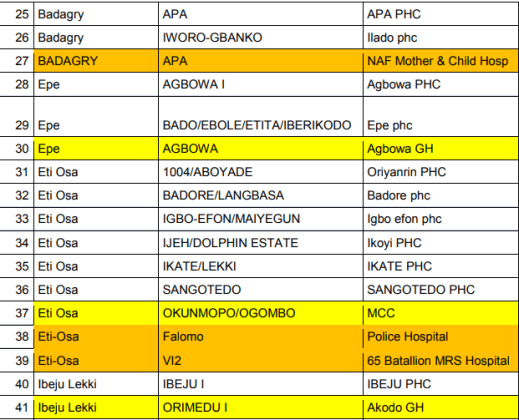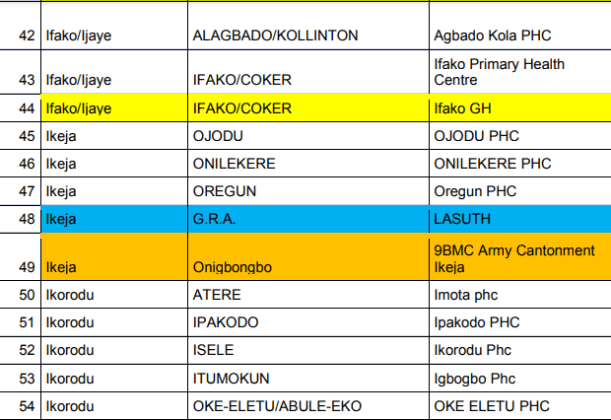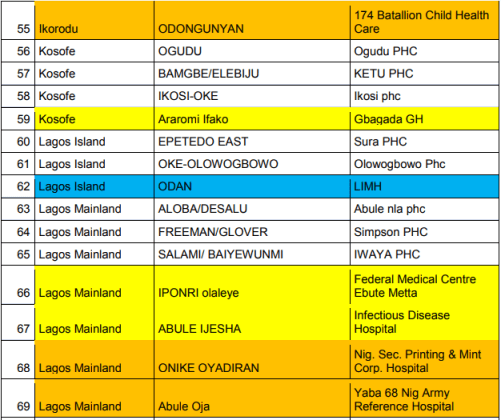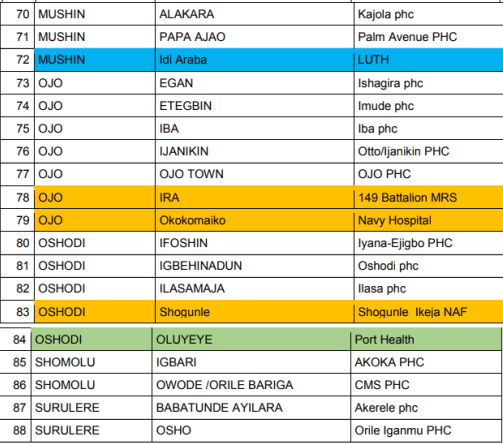 SEE ALSO: FG Opens Electronic Portal For Online Registration For COVID-19 Vaccination
Key:
White: Primary Health Care Facilities, mainly Flagships
Blue: Tertiary Hospitals
Orange: Military and Police Hospitals
Yellow: General Hospitals