Legendary Actor, Eddie Murphy Shares On Being A Dad To 10 Children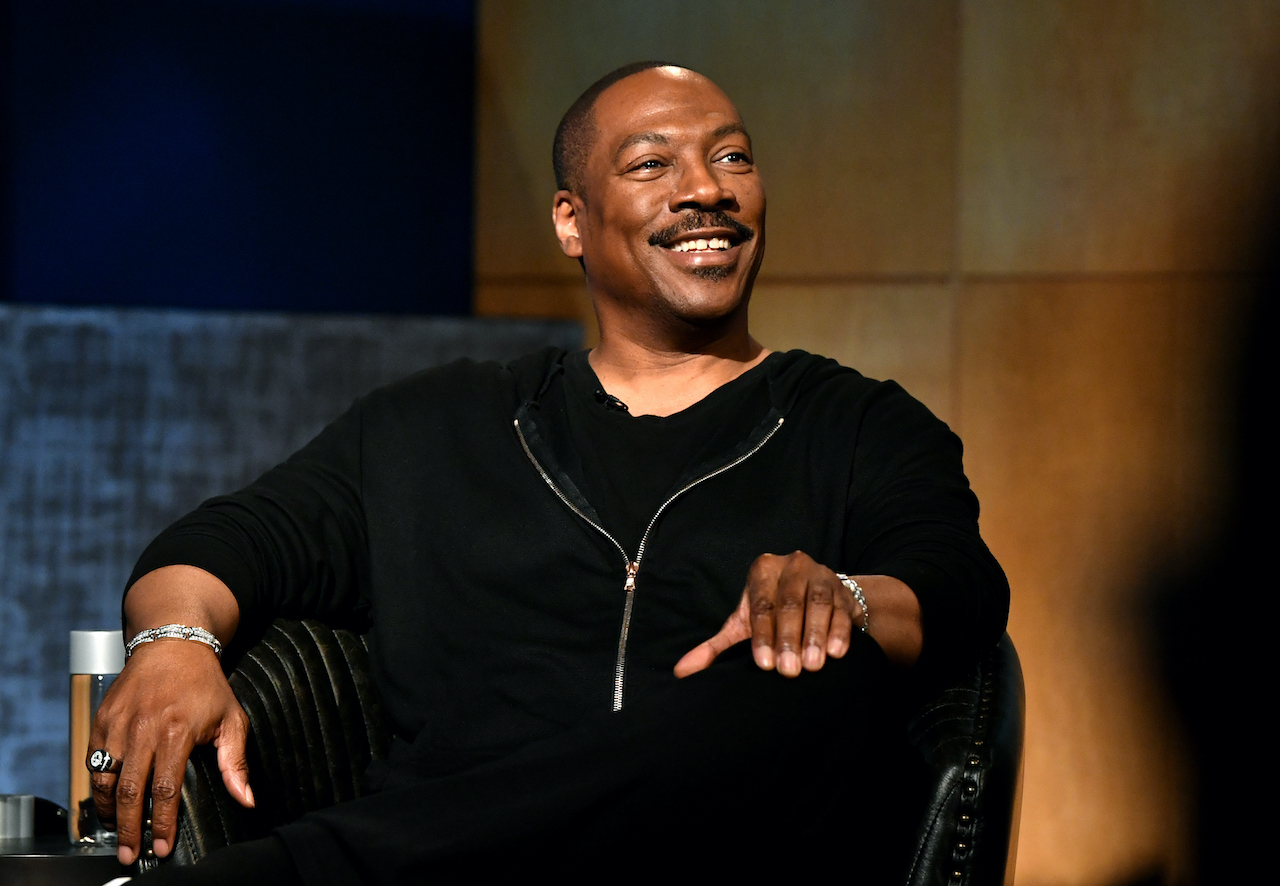 When it comes to being a celebrity dad, 59-year-old Eddie Murphy's got more experience than most. The legendary comedian and actor has fathered 10 children ranging in age from 2 to 31.
The comic actor's large brood includes 19-year-old Bella, the youngest of his five children with ex-wife Nicole Murphy, who plays his middle daughter in the just-released Coming 2 America.
In a new interview with British newspaper the Mirror, Murphy sounded off on fatherhood, which he called "the center of everything."
"I am going to be 60 in April and I have all these babies," he shared, adding that his family now takes precedence over his career.

"The whole idea of being out there and doing three movies a year, that s*** is over,"
the Oscar-nominated star said.
"I have got all these babies … Along the way I realized that if you put your children first you never make a bad decision.

"When you hit a crossroads moment or you have got some s***, you think, 'Well, what is best for my children?' If you go that route then you never make a bad decision."
Murphy first became a father in 1989, when he and then-girlfriend Paulette McNeeley welcomed son Eric. A year later, Tamara Hood gave birth to his son Christian.
READ ALSO: News of Eddie Murphy Expecting 9th Child Has Got Twitter Buzzing! See Hilarious Tweets
Murphy wed Nicole Mitchell in 1993, and together they shared five kids: Bria, Myles, Shayne, Zola and Bella.
Shortly after his 2006 divorce, the actor made headlines when he dodged former Spice Girl Mel B's claims that he was the father of her baby, a daughter named Angel born in April 2007.
After paternity testing proved that to be the case, Murphy has since welcomed Angel into his family. Finally, he has two children, a daughter born in 2016 and a son born in 2018, with longtime partner Paige Butcher.
ALSO SEE: Proud Dad, Eddie Murphy Shares On His Life As A Father Of 10 Kids
Murphy, who is also a grandfather, spoke glowingly in the interview of each child. He said:
"I am so blessed with my kids. I don't have one bad seed. I don't have any like, 'Oh you are the one.'

"I don't have any of that. My kids are so great, normal people — and nobody is like the Hollywood jerk kid.

"My kids are smart and are trying to do stuff. I am blessed with my kids. I really, really got lucky."