Filmmaker And Dad-Of-4, Kunle Afolayan On Why He Won't Be Walking The Path Of Polygamy Like His Dad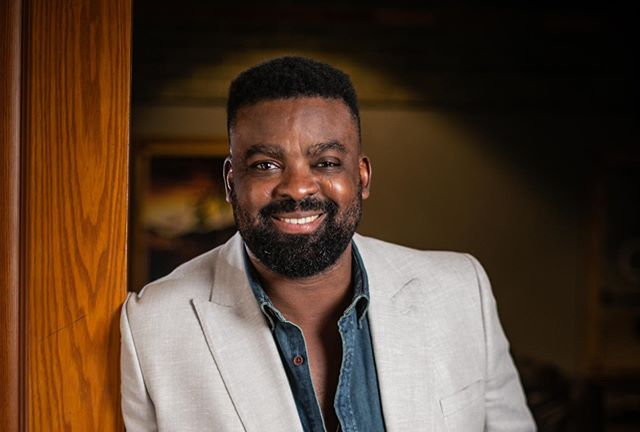 While most African men believe the number of wives one marries shows how much wealth and power they have, for Nigerian actor, film producer and director, Kunle Afolayan, it isn't something he intends to do.
The 46-year-old dad-of-4 in a recent interview with BBC Pidgin, shared his thoughts on polygamy and how it affected his late father, Adeyemi Josiah Afolayan.
According to the prolific Nollywood filmmaker, his father married 10 wives and had 25 children including himself.
The Figurine star stated that he wouldn't want to marry several wives like his father did as he explained that having multiple wives distracted his father who was also a filmmaker. He said:
"For this age and time, them no need to tell you before you borrow yourself brain. How one man go live inside one house with 10 women, e no go possible na but that one no mean say we no get love among us. We get when we dey do family tin, maybe weekend, and all of that, everybody go come together."
SEE ALSO: 'I don't pray that my enemy should practice polygamy' Jide Kosoko Advises Young Ones Against Marrying Many Wives
The movie star has films like 'The Figurine, October 1, The CEO, Mokaliq' among others to his credit. His latest movie 'Citation' where he featured Billionaire daughter, Temi Otedola.
Outside of filming, Afolayan who is also an actor also talked about growing up and how it prepared him for the business of filmmaking.
The successful movie star also shared some secrets to his success and according to him, the secret to his success is consistency and hard work.
Watch the Video Here…