Unique Love Story Of Nigerian Couple Who Remarried After 10 Years Of Divorce Is Proof That Love Wins!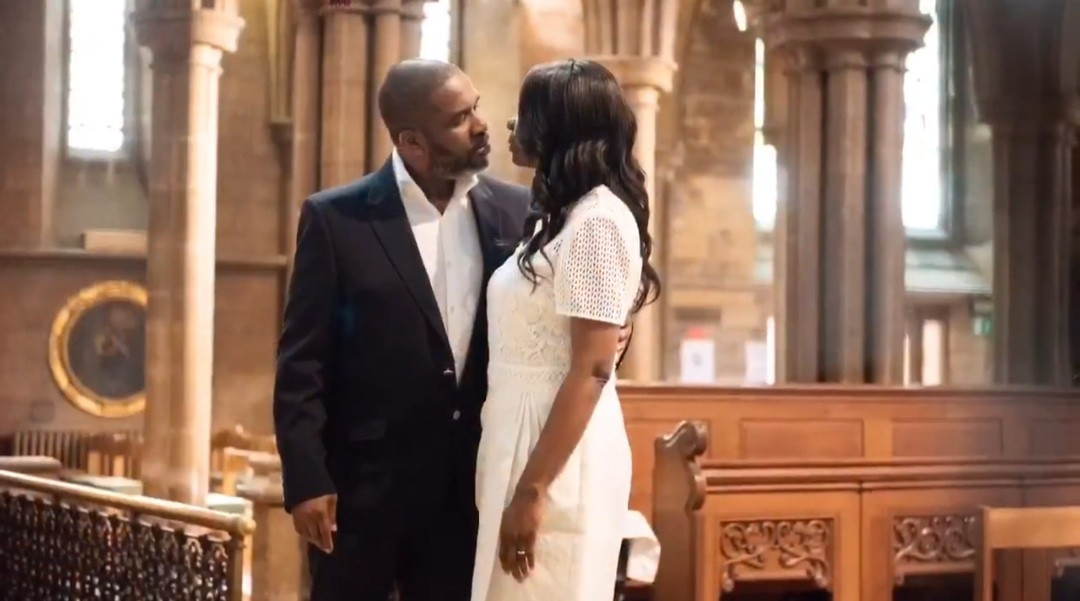 Love wins. Their love story was shared by the husband who is known as Babasola Kuti Jr. on twitter and indeed the story is really heartwarming.
Per the post, this couple got divorced and went their separate ways about ten years ago. Unable to find peace and live without each other, they decided to settle their differences and married again.
Sharing photos from their wedding, excited Babasola wrote;
"Impossible is Nothing! After more than 10 years of separation and even a divorce, against all odds we found ourselves together again. Happy and in love. This journey started over 30 years ago…never ever give up!"
READ ALSO: Love Wins! Story of Nigerian Woman Who Married Her Former Sweetheart at 62 Will Encourage You Never to Give up on Love
In another post, he wrote;
"Today, I married the wife of my youth AGAIN in an intimate ceremony witnessed by our 3 children. Exactly 25 years after we first said "I do".

April 8th will forever be a special day."
The two love birds first got married on April 8, 1996. However, in 2011, they had to divorce and go their separate ways.
He shared a throwback photo of their first wedding and their second wedding in a fresh post and he added the words;
"1996 vs 2021. 25 years later and we both still have the same bestos. It's a story and a half. Here's to #Friendship #Family and #Love."
READ ALSO: After Remarrying Her Ex-Husband, Juliet Mgborukwe Is Set to Divorce Him a Second Time | See Why