International Model, Ify Jones States Reasons Why She Will Never Raise Her Kids In Nigeria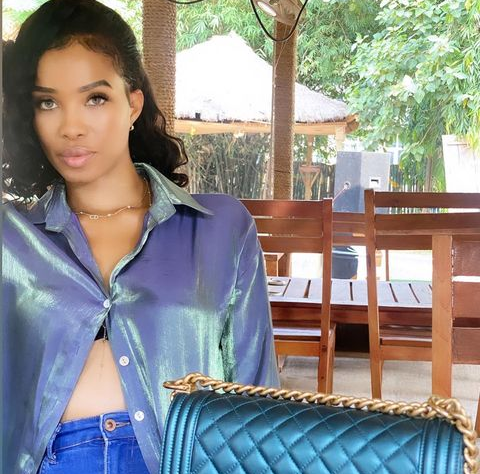 Nigerian international model, Ify Yolanda Jones has stated reasons why her country of origin, Nigeria is the last place she will ever raise her kids.
Ify firmly stated that Nigerians are closed-minded, fake, judgmental, extremely hypocritical and she will be damaged if she exposes her future children to that kind of mentality.
The New York and LA-based model made this blunt statement via Instagram, adding that she won't even let her children smell Nigeria talk more of raising them there.
"People are definitely never themselves in this country. I can never live in a country where everyone is so closed-minded, first of all judgmental, phony and extremely hypocritical.

I 'd be damned to expose my kids to this Nigerian mentality. Hell, they won't even smell this country,"
she said.
"If you keep holding yourself back from fully being yourself because you are worried about what people will say…friendly reminder that nobody cares, everyone is more self absorbed than you think. And so are you, that is why you think everyone cares so much about what you do,"
she added.
READ ALSO: German Woman, Nicole Chilaka-Ukpo Married To A Nigerian Shares On How She Raises Her Mixed-Race Kids And It Is Intriguing