Heart Melting Love Story As Physically Challenged Man Gleefully Shares About Finding His Love Match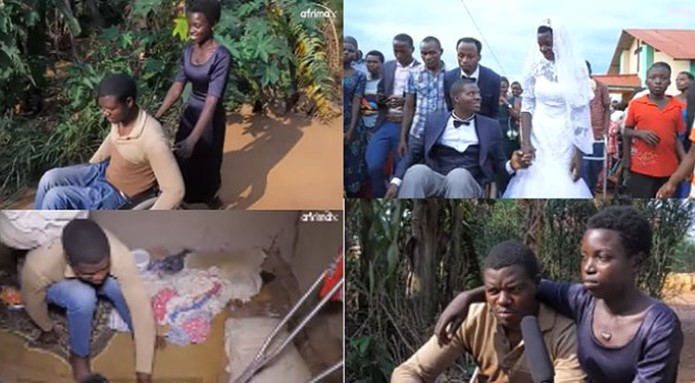 There is no doubt at all that the story of this man, who is physically challenged, and his wife is nothing short of inspiring. Their love story will surely melt your heart.
A physically challenged man has narrated how he found love in the shape of a beautiful lady despite his condition.
According to the man, he became paralyzed after falling from a tree, but as it turns out someone has decided to share the rest of her life with him. He said it was during the time he was admitted to the hospital after his fall that he and the lady fell in love.
He recounted that the lady used to bring him food, fruits, and groceries during his stay at the hospital.
READ ALSO: 'My family refused to attend my wedding because my wife is physically challenged" –  Couple Shares Amazing Love Story
Below is the video that shows The love story that shocked the world… Watch!