After 27 Years Of Waiting To Conceive, Nigerian Gospel Artiste, Quincy Tebite Dtisio And His Wife Have This To Share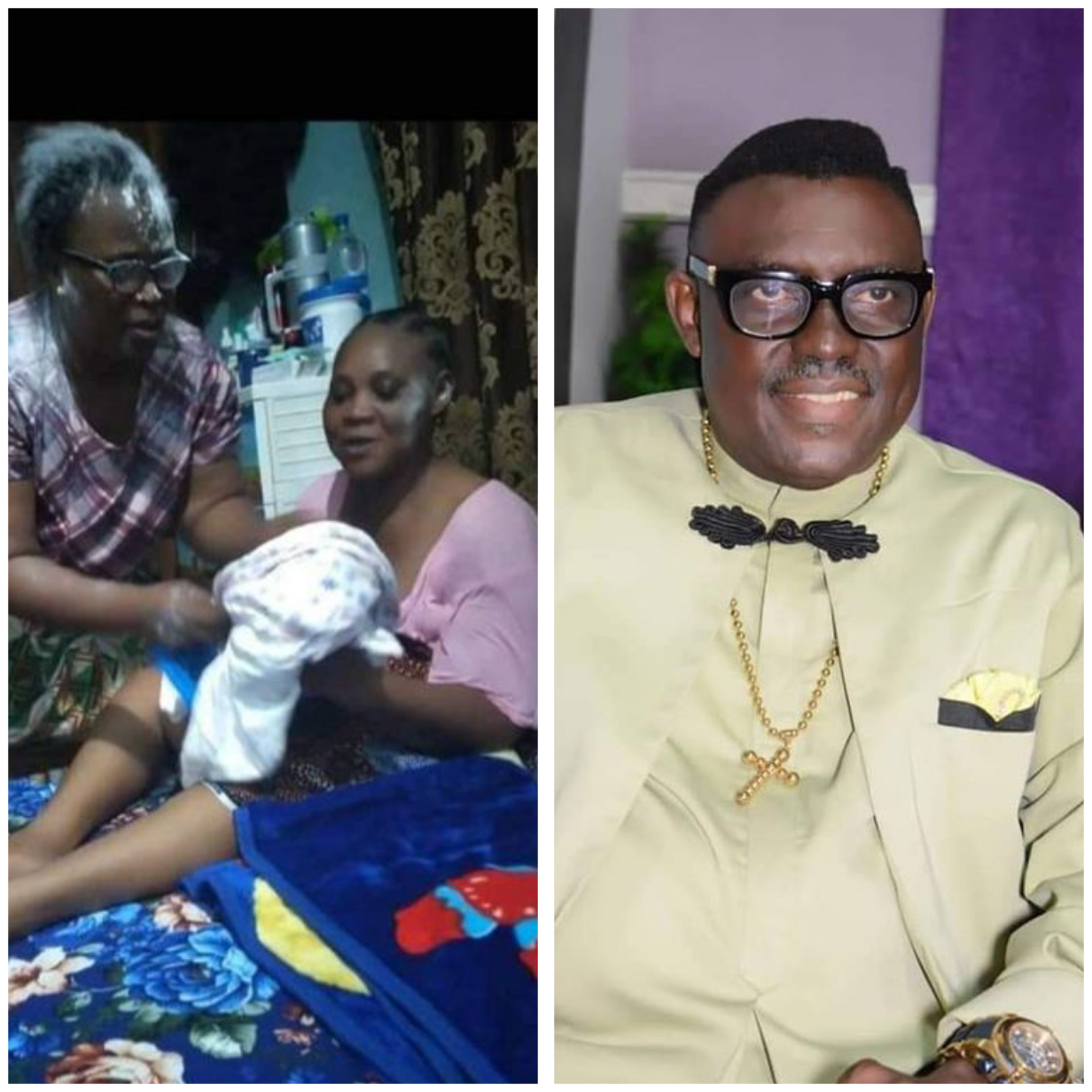 Nigerian Gospel artiste, Evangelist Quincy Tebite Dtisio and his wife have welcomed their first child, a baby girl, after 27 years of marriage.
Bearing children and the timing vary from couple to couple- Some have their children a few months into their marriage while some have a long delay.
Some have single births while some have multiple births. Some experience delay at child-bearing due to complicated health reasons why some do not have any known complicated health issues but yet, experience delay in childbearing.
All in all, most married couples desire to have children as such, when after a delay, a couple suddenly gets blessed with their own, they, their family members and well wishers cannot but shout it loud on the rooftop that they have been blessed, too.
Evangelist Dtisio is the Governor of the Performing Musicians and Employers Association of Nigeria (PMAN) Delta State chapter.
The exciting news was shared on Facebook by friends, colleagues and family members of the couple. Reverend Oshehore Frank Abiri, wrote:
"Waaaaaooo, what God cannot do does not really exist. After 27 years of marriage God has finally smiled on us. The Quincy Tebite family, the Anglican family, the Olomu kingdom, all Christian musicians and performing Artists etc raise our voices of praise in adoration to Jehovah Overdo. Waiting on God is really golden. 27 years is not 27 minutes o.Thank God for the grace to wait."

"Obo rero mre re-e Oye Oghene maro-o. God has done it for our father. His Excellency's Evang. Quincy Tebite a.k.a. TISIO TISIO ORCHESTRA (PMAN GOVERNOR , DELTA STATE) After 27 years of marriage Jehovah God just blessed him with a bouncing baby Girl.

What a great God we serve. We the ANGELICS GOSPEL BAND, UGHELLI REJOICE WITH YOU AS WE ARE STILL EXPECTING MORE FROM GOD…. Congratulations Waiting for the day of dedication,"
Another Facebook user, Mechach Agbavwe wrote.
READ ALSO: Joy! Nigerian Woman, 57, Welcomes Twins after 27 Years of Marriage 
See photos of Evangelist Dtisio and his friends celebrating the birth of his child below…