Yomi Fabiyi Reacts To CCTV Footage Showing Baba Ijesha Molesting A Minor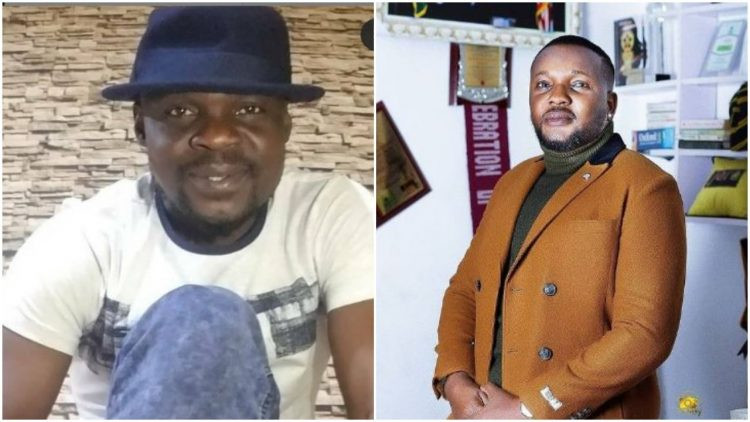 James Omiyinka alias Baba Ijesha was arrested on April 22 and is being held at the State Criminal Investigation Department (SCID) Panti pending legal advice from the Director of Public Prosecution (DPP), following reports that the actor molested the 14-year-old girl seven years ago and recently.
CCTV footage which was released on Sunday May 2, showed the 48-year-old actor touching the teenager after Princess and others involved left the sitting room for Baba Ijesha and the victim.
Fabiyi has now condemned the act of recording the minor being molested. According to him, "If the girl was your child, can you make her go through such trauma again in the name of gathering evidence."
The actor and single dad while condemning the act of molestation, also called for the arrest and prosecution of all those connected to the video except the victim. He said the arrest should be done for "humanity and for every innocent child". He wrote:
"IT IS CRIMINAL TO MOLEST A MINOR or USE A MINOR AS A TRAP TO GATHER EVIDENCE.

It is disturbing and unfortunate viewing the images of the released CCTV footage of a minor been sexually abused by a senior colleague, Mr Lanre Omiyinka a.k.a Baba Ijesha. There is no excuse for this act. I condemn this act, it is embarrassing and disappointing.

I have carefully wait for reliable options before jumping into conclusion as done in a civilised society, a stance a handful misconstrued as supporting the suspect, it is a shame a handful in Nigeria still engage in social media recklessness in the name of social media age. NO WHERE HAVE I SUPPORTED OR CONDONE SUCH, someone just place the idea and many without caution jumped on it. If you are not enlightened, SEEK KNOWLEDGE.

The only person free from arrest and prosecution is the young lady. Several red lines were crossed, IGNORANCE is never an excuse. The key question every honest person should be asking is, "if the girl was your child, can you make her go through such truama again in the name of gathering evidence? Where are the social services and domestic violence unit in Lagos State? Shelve press release and sentiments, swing into action.

The law is sacrosanct and we all can agree a lot more needs to be done TO PROTECT CHILDREN IN NIGERIA. I sad, we have failed many innocent children and it is time we rise to this challenge, THE WORLD IS WATCHING.

Every Nigerian who honestly feel for the poor girl should take to the street in a peaceful protest, demand arrest of all connected to this ugly images, it is a cause worth risking everything for, do it for humanity and every innocent child.

However, sentiment should never be an excuse to abuse the rights of every suspect or persons connected, that is the only way to achieve peace, fairness, justice and development.

Thanks to the Lagos Police Commissioner and officers for their meticulous investigation and efforts so far. A society patient to balance a story seldom get misled or stand with lies. The media are doing good job too ? . We want a safer Nigeria for every child.

Thank you
Yomi Fabiyi
Actor/Human Rights Ambassador."
SEE ALSO: Outrage As CCTV Footage Of Actor, Baba Ijesha Sexually Molesting Comedian Princess' 14-Year-Old Foster Daughter Surfaces Online
In another post hours later, Fabiyi who had earlier accused his colleagues of being "malicious" over no "clear-cut evidence" of Baba Ijesha molesting a minor before his arrest, has now described the recently released CCTV footage of the actor being caught in the act as a "setup".
Fabiyi further stated that every adult in the footage must be arrested, including Princess. He further stated that those behind it will spend more time in prison than Baba Ijesha because a minor is involved. He also called on the Lagos Commissioner of Police to "balance" because embassies and organizations are watching.
According to him, 'if after Seven(7) Working Days the CP refuses to do the right thing, Nigeria will either GO FORWARD or BACKWARD'.
ALSO SEE: Celebrities Drag Actor/Dad-Of-1, Yomi Fabiyi Over His Comments Defending Alleged Child Molester, Actor Baba Ijesha
See his post below;
"If this is not clear to you again, I am sorry I cannot help farther. I will fight for the young lady(minor), even if I fight alone. I am never in support of Baba Ijesha's action, rape or child molestation etc at anytime, please understand and stop misleading people.

CAN YOU ALLOW YOUR CHILD GO THROUGH ANOTHER ABUSE FROM SAME TORMENTOR FOR ANY REASON? The girl needs urgent help. Take the child away from the guardian NOW!

All the ADULTS including Baba Ijesha plus any other the investigation traverses must be arrested as soon as possible.

For heaven sake, the Police saw this cctv before hand and never touch on everyone in the footage, that is ridiculous! WHY SHOULD LAGOS POLICE DO THIS TO A CHILD?

No reliable justice system will overlook that side of the investigation. If that child can decide for herself, she will never want to be abused again no matter the alibi, BUT SHE WAS ALLOWED TO BE ABUSED. Nigerians learn to trust the police and stop putting the laws into your hands. Emotions if too much can be detrimental.

If after Seven(7) Working Days the CP refuses to do the right thing, Nigeria either GO FORWARD or BACKWARD. To move forward, we all must TAKE TO THE STREET and fight for every child. Lagos Governor and the Police must do the right thing NOW!

There are decision we are making, we are saving our own lives. Trust me, It is worth risking everything for. All Human Rights Lawyers, adults, I challenge you all to the court of conscience.

Aluta Continua!

Yomi Fabiyi
Actor/Human Rights Ambassador."