Marriage Certificate To Now Include Mothers' Names In These Two Countries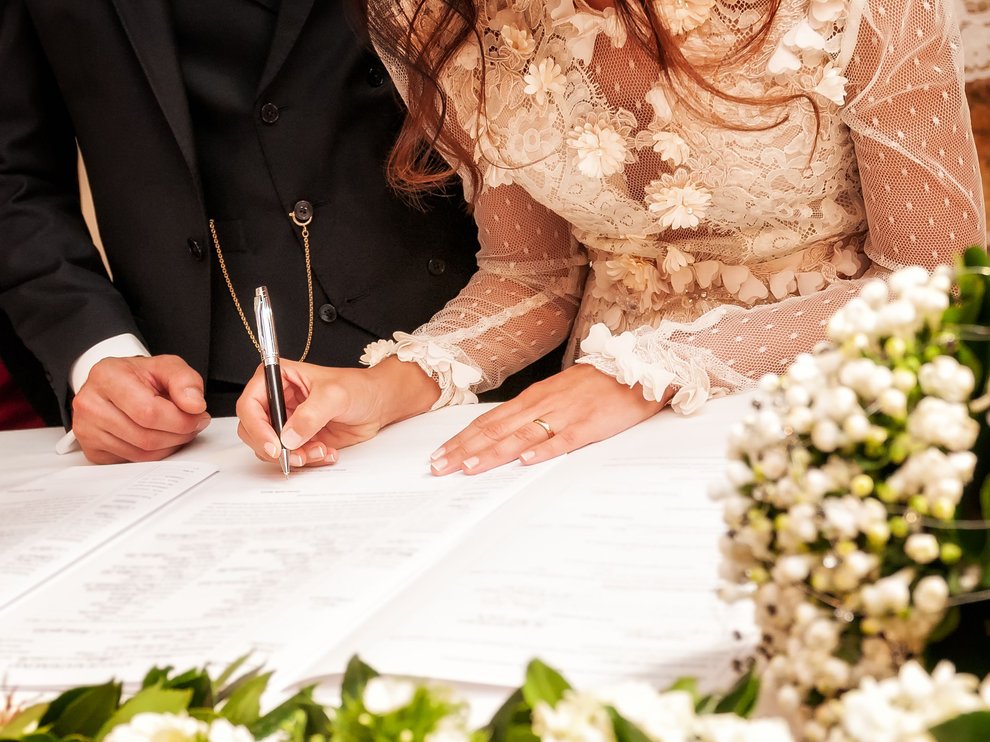 For the first time, mothers of brides and grooms in England and Wales will now be added to marriage certificates.
Before now, marriage certificates only included the names of the fathers of the couple, but a change to the Marriage Act means both parents will be included. The Home Office said the move would "correct a historic anomaly".
Marriages will also be recorded electronically, rather than written in a registry book, as part of the biggest changes to the system since 1837.
The government said the creation of a single electronic register, which goes live on Tuesday, May 4, would speed up the process and remove the need for any details to be extracted from hard copies.
The changes to the Marriage Act were made in consultation with the Church of England. The Reverend Dr Malcolm Brown, director of mission and public affairs for the Church of England, said he believed the new regulations would become second nature very quickly. He added:
READ ALSO: Marriage Wreckers To Be Punished In The Court Of Law In This Country!
"Changing practices that go back many years is never straightforward, but we believe the new system changes as little as possible in terms of the couple's experience of their church wedding."
MPs from all parties have spent several years attempting to bring about a change in the law to allow both parents to have their names and occupations recorded, BBC reports.
The move brings England and Wales into line with the rest of the UK. In Scotland and Northern Ireland, couples are already asked to give the names of both parents on marriage documentation. The same applies for those entering a civil partnership.
Many in Britain welcomed the changes as a long overdue correction. Some said they had used their mothers as witnesses to their marriage to get around the requirements and make sure that they were included on the certificates.
Caroline Criado Perez, a British author and women's rights activist, said she had refused to get married until the certificates included mothers.
SEE ALSO: Bill To Create Additional Special Seats For Women In The National Assembly Passes Second Reading
"It sat so wrong with me to willingly take part in the erasure of women," she wrote on Twitter.
Others criticized the overhaul as a small and largely meaningless step compared with the other barriers that women face.