"Don't Kill Yourself All In The Name Of Being A Provider" – Actor, Deyemi Okanlawon Reaches Out To Fellow Men\Dad In Thoughtful Instagram Post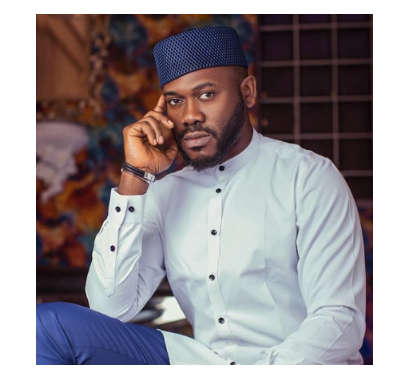 Nollywood actor and producer, Deyemi Okanlawon has reached out to his fellow Nigerian men urging them to take care of their physical and mental health whilst delivering their duties as men and fathers.
The married dad of one took his Twitter page to assert that men did not chose their gender or being a provider therefore a man should not kill himself all because of looking for money to provide money, food, school fees, utility bills and others for his family.
The Nigerian film, theatre, and voice actor who is best known for his roles in the TV Series 'Gidi Up' and 'An African City, says school fees and others will find a way to take care of themselves, and the truth is even if the man is dead, things would still be done, he emphasized.
He then urged men to take time off from chasing money and spend quality time with themselves, get regular medical check ups and also consult therapists.
READ ALSO: Nollywood Star, Deyemi Okanlawon Counts His Blessings As He Recounts Being Told He And His Wife Cannot Have Kids Of Their Own
Below is his full message…
"Fellow Nigerian men PLEASE take care of your physical and mental health. You didn't choose your gender or the label of PROVIDER so abeg no kill yourself

Take off time from chasing those cheques and reward yourself with some quality ALONE time. Get yourself regular medical check ups – there are several things we men need looked at. Find time to speak regularly to a therapist. Trust me you don't want to be a statistic.

Las las rent, school fees, food money, utility bills, etc will always be there and will be sorted whether you're dead or alive. If you no meet up tell them say na owe you owe you no kee pesin! God help us all Folded hands."
His advice has generated mixed reactions from social media users and these are some comments derived from IG below;
READ ALSO: Nollywood Actor, Deyemi Okanlawon & Wife, Damilola, Tell Their Love Story
@oops_girlie
The funny thing is men quality time alone is to import girls and commit sin (just the girl won't be their legal partner) the ye ye gender
@adeoluolatomide
We talk about women all the time, whereas men need more time to themselves. Some men are really trying considering the responsibilities they shoulder. God bless all the real men out there.
@monalisa_joseph
As we dey hustle everyday to find wetin we go chop, make we nor meet wetin go chop us. In Jesus Name
@domingo_loso
I don't joke with this at all, and since i have been doing this Na so i dey fresh dey go. Always take care of yourself 1st before you can even take care of others.
@esohe82
Oga abeg, park well, as if na all men be man??? Many men na liabilities to their wives nowadays