Veteran Actress, Remi Surutu Shares Her Joy On How God Gave Her Back Her Late Daughter 4 Years Later
Renowned Yoruba actress, Remi Oshodi, aka Remi Surutu, is currently in very high spirits following the special birthday gift she recently received from her only daughter.
Recall that in the year 2017, the veteran lost one of her two daughters, Ariyike Ayomide Oladayo, to sickle cell anaemia at age 22 (read here).
Ayomikun had died on July 3 reportedly due to complications from sickle cell disease. Shortly after her daughter's death, the actress unveiled a foundation, 'The Ayomikun Tongue Out Foundation,' which is established to carry on the values that her daughter stood for – charitable causes, music, and comedy.
Speaking recently in an exclusive interview with Saturday Beats, the super excited mom who celebrated her birthday two weeks ago revealed that she's now a grandmother. Her only daughter welcomed a healthy baby girl just a week after her special day.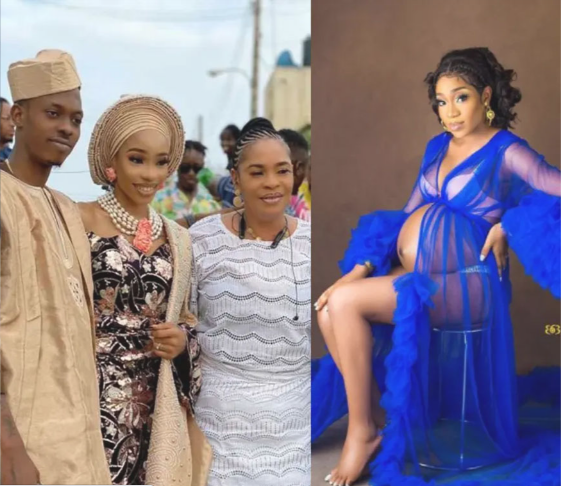 According to the joyful grandma, God has given her the daughter she lost with her granddaughter as the newly born baby is a carbon copy of her late daughter.
READ ALSO: Grieving Actress Remi Surutu Mourns Loss of Daughter with Touching Words
The movie star added that her grandchild's arrival has filled the emptiness in her life since the death her first born.
READ ALSO: A Mother's Prayer as Actress Remi Surutu Prays for Her Only Surviving Daughter
Sharing her joy with the world, Surutu said,
"Words cannot describe the joy I am experiencing. I am now a grandmother. My second and only surviving daughter was delivered a baby girl last Thursday. I believe my late daughter (first born) is back with me. There is no more weeping for me.

The baby is my late daughter's carbon copy. The emptiness of these past years has disappeared and I feel so fulfilled. I never knew I would become a grandmother this soon. My daughter is a career-oriented person. She is not really marriage-centric.

So, when things began to fall into place, it came as a surprise. I know God 'spoke to her' for me. As a matter of fact, my daughter and her spouse told me they were not ready for a child.

The only ceremony we have had was the introduction— a formal way of introducing both families to one another. We had planned their wedding for December."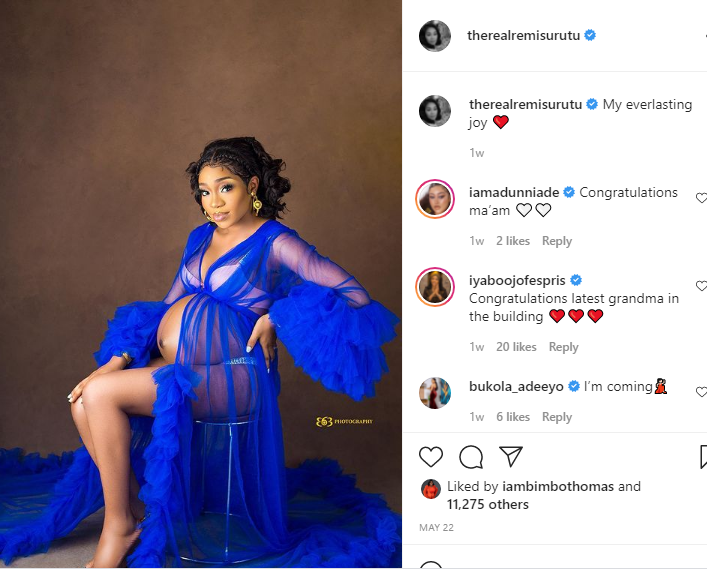 Big congratulations to the latest grandma!