Dashing Actor, Nonso Diobi Opens Up On Why He's Yet To Be Married At 44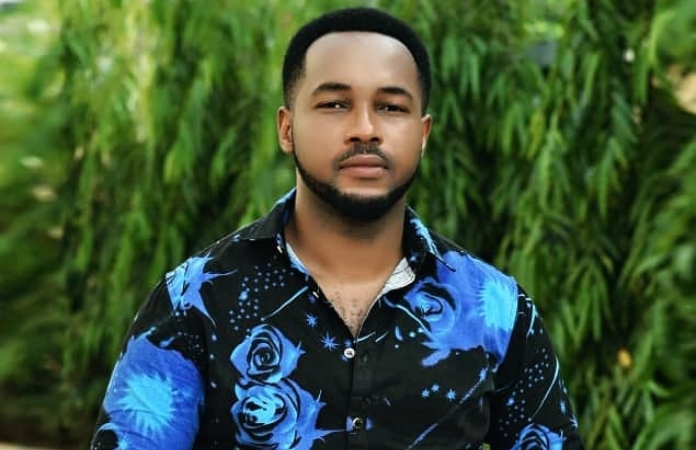 One of Nollywood's dashing actor, Nonso Diobi has opened up on why he is still single at the age of forty-four.
In an interview with  BBC Igbo, the single dad-of-one disclosed that he is not married because a lot of women are not patient with actors and they don't understand the nature of their jobs.
The Nigerian star also spoke of how his "highly mobile" lifestyle has affected his love and dating life. In his words:
"Talks about wife and girlfriend interest me but I'll only have the woman I'm destined to. What I found is that not everyone can be patient with actors like me. We hardly have time. From dawn till dusk, I'm on the road.

"It's either one country/state or another. I hardly remain in one location for too long. And I don't even stay in my house. I live like a sojourner. Of course, there's someone for whom I have a thing but I won't discuss that publicly.

"That's personal. Everyone knows I don't bring my private life into work. But there's definitely someone. We have a thing for each other, although we don't know how it's going to work for us just yet."
"So far, it gives me joy that I act and people watch; commend me. It's like a lifetime satisfaction. Acting is basically storytelling on video. People who want my place are many. So it's clear that I have to work harder. It's not easy"
he added.
READ ALSO: Dashing Nollywood Star, Frederick Leonard Spills On Why He's Still Single At 44, Weathering The Challenges Of Being An Orphan & More
Quizzed on how he seemingly escaped the scandals that have often marked the public brand of his peers, Nonso stated that he had the opportunity of learning from existing actors during his outset in the Nollywood industry.
"From childhood, I made it clear that what I want people to know about me is my work, not my personal life. I grew in the business working with people for a very long time. I'm not perfect. I've made mistakes and learned.

"It gave me the experience to move on. When I started, I heard artist scandals. I tried to avoid any such issues that will interfere with my career. It's all fake. Sometimes you don't even know whether or not you offended someone.

"I'm not the one to make a lot of noise. I have a foundation to help the less privileged, going to orphanages. We don't take pictures or videos anytime we go there because I don't want people to know. It's only my vow to God."
On projects he's working on, Nonso said he would establish an acting school to give the young a platform to thrive. He said:
"At my level, I have a lot of knowledge and I help upcoming actors. Moving forward, I'll open a film school because what I see is that young actors don't have a lot of platforms to learn. I look to fill that gap.

"My advice to young actors is that they know it's not a day's journey. Start from somewhere; know where your skill lies. Some spend a lot of time in entertainment with nothing to show for it. You have to find your talent; direction."