Actress, Mbong Amata Finally Speaks After Her Ex-husband Raised Alarm Over Her Whereabouts, Opens A Can Of Worms On Him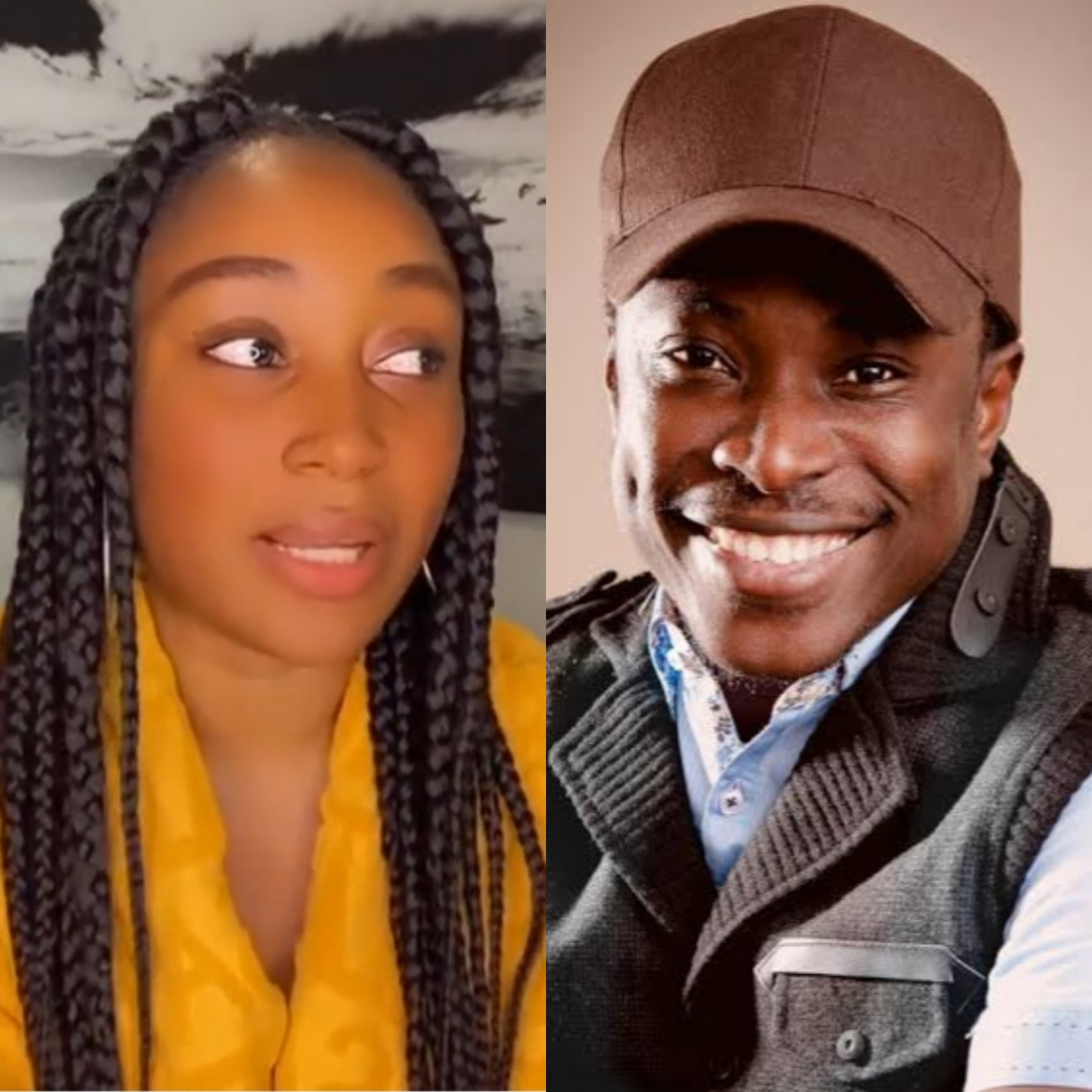 Actress, Mbong Amata, has finally surfaced after her ex-husband, Jeta Amata claimed she's missing and she hasn't reached out to her daughter for months.
Mbong posted new videos on Sunday night, June 27, to address her husband's claims. Speaking about her daughter, Mbong said her relationship and bond with her 12-year-old daughter is perfect and no one could ever love her daughter the way she does.
The talented Nollywood star added that Jeta has restricted her access to her daughter by deciding when to allow her be a parent to her daughter, so she decided she wouldn't continue sitting on the fence as a parent unless she's allowed to be a full parent.
She added that Jeta fought her "to a standstill" to gain full custody of their daughter then went as far as getting their daughter to call another woman, who has a child for him, her "mum".
The mother of one said her ex has done things to spite and manipulate her and she hates bringing her personal business to the public but it's been going on for years and she needed to address it because he brought her daughter into it.
As for staying away from social media, Mbong, whose last social media post was in January, said she regularly takes a social media detox.
Recall that filmmaker, Jeta, had taken to Instagram at the start of June to express worry for his ex-wife. He said no one knows where she is and she hasn't reached out to their daughter in months and the girl is worried. He then got their daughter to do a video asking for her mum.
When his nephew asked him to stop washing his dirty linens in public, he hit back at his nephew, then went on to put up other posts, claiming Mbong's mother tried to kidnap his daughter.
He also slammed Mbong's family, called them "winch", and that her mother didn't do a good job at raising her own daughters and wants to destroy his daughter in the same way.
SEE ALSO: Friend Of Mbong Responds To Jeta Amata's Claim That His Ex-wife Is Missing + Explains Ongoing Drama Between The Duo
He added that he needs Mbong to surface and sign the divorce papers. He further stated that even if he wants to get back with her, he could never because of the kind of family she's from and because, according to him, Isoko men never go back else it ends in instant death.
Below is his lengthy post:
Ok, let me start again, maybe since it's Sunday, God fit touch una. Every year, Mbong and I talk during taxes. That's April. We never missed it because we have to. Yet this year, Mbong did not talk to me, neither is there any evidence she filed. I hope this slowly begins to wake some of you up. We've been looking for Mbong for 6 months, frantically, and for two reasons.

A daughter cries herself to sleep almost every night thinking her mother is dead, and no one can give her any evidence of otherwise. Instead una dey curse me. She is depressed because she has not heard anything from her mother in 6 months! Then her grandma who never called her one day while we were in the US.
SEE ALSO: Georgina Onuoha Threatens To Report Jeta Amata To The FBI Over Claims Of His Missing Ex-wife, Mbong, Exposes Some Of His Lies
Not one birthday present from anyone of them, uncles, aunties, no one, but they're trying to kidnap her. So e be like say I don too speak English. You want to take my daughter to Ogoja? Can you imagine the disgust Veno feels? No one feels sorry for her, because the urge to hate me clouds judgements. Now the second reason is I need her to sign the freakin divorce papers!

I've been waiting for over a year for her to sign with a notary public, but she can't make herself available. That's part of why I'm appearing in court tomorrow. So now you see why I say they were lying about divorce papers? What else? I came here to drag them out, to know those who would lie. I need to know why they're lying. Georgina, I'm embarrassed by your message, but they lied to you.

It's so easy for you all to expect the worse from ourselves. Yet none of you is ashamed of the fact that the daughter still hasn't heard anything, and you all think she's avoiding me. Isoko men don't go back, it's instant death.

So I have absolutely NO other plans than for a mother to make one phone call to her daughter and for Mbong to sign and change her name. Even if there was any chance, I have seen their hearts. All of them, winch! Now, I'm getting emails like this. What are they up to?

I will find out tomorrow in court and then it would be public records, the very thing Mbong was avoiding. Stella Dimoko, see aproko! Afamaco! You are once again on the prowl to destroy an Amata wife. Mbong would be very happy with you. Una do oh!."
SEE ALSO: 'Mbong Is Not Conscious. She Will Never Allow Her Mom Take Her Child' -Filmmaker, Jeta Amata Spills As He Continues Asking For His Ex-wife's Whereabouts