Chidinma Ojukwu Recounts How She Met Super TV CEO At A Wild Party As His Family Reveal More Grim Reports About His Horrific Death: 'His Neck Was Broken, Hands Tied …'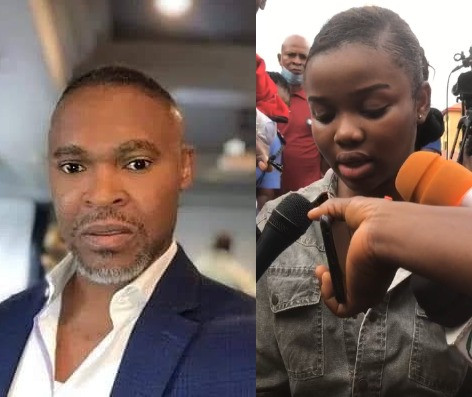 More grim report about the death of Super TV CEO, Micheal Usifo Ataga has been revealed.
Recall that the CEO, 49, was gruesomely murdered by his lover Chidinma Ojukwu, a 21-year-old 300 level student of the University of Lagos last week.
A member of the family, who spoke with Vanguard in confidence has disclosed that there were minor bruises on late Usifo's body during its inspection in the morgue.
It was further revealed that the deceased's neck was broken when inspected. Sources also disclosed that there were marks on his wrists, suggesting that he could have been bound.
A rope suspected to have been used to tie his hands was reportedly found inside the short-let apartment on 19 Adewale Oshin Street in Lekki phase 1.
Elder brother to the deceased, Dr. Isi Ataga, in a statement entitled: Who will speak for Usifo Ataga?', also confirmed these findings. In his words:
"Usifo died a horrific death. He was not stabbed two or even five times; he was stabbed multiple times. His hands were bound tightly and the marks were still all over his wrists, accompanied with evidence of torture and assault even as his corpse lay in the morgue.

"And no one in the entire building heard his screams because he was gagged. Let that sink in, he was bound, gagged and tortured!

"The now-viral video of the room with the deceased lying on the floor shows a room with blood-stained walls and floor, evidence of a ferocious struggle. One person could never have carried these out."
READ ALSO: 'This is her modus operandi' –More Troubles Looms For 21-Year-Old Killer Of Super TV CEO As More Alarming Revelations Emerge
In an interview with DailyTrust, Chidinma, who confessed to stabbing Ataga to death while he was struggling with her over sex, recounted how they met.
Chidinma said financial pressure occasioned by the outbreak of COVID-19 made her hook up with some female students who took her to wild parties, one of which she met the deceased.
She recounted:
"It first sounded like fun when I went out for the first time along other girls. My friend who took me out told me we were going to attend a party organised by one of the latest big boys in town.

On arrival, it was fun-filled. We had so much to drink. At first, it was shisha that we were smoking. I took a few drags on the pipe and blew the smoke out immediately. Other girls were busy blowing out smoke from their noses and mouths.

The party ended in the wee hours of the night and we ended up in bed with some guys. The guy I slept with gave me N50,000 and I felt like break-dancing.

It was at one of those parties that I met Ataga. He picked interest in me because of the course I am reading. We dated for about six months before I started noticing his strange behaviour.

He gave me roofies (a street name for Rohypnol) before sex. I never meant to kill him. I was not in the mood but he wanted sex. I told him so and we had roofies, after which he was all over me. He forced his way into me, even though it was not the first time we had sex.

I felt he was using me to satisfy his sex urge as he never fulfilled all he promised to do for me."