COVID-19: Nigeria Bans Travelers From South Africa And Others | Details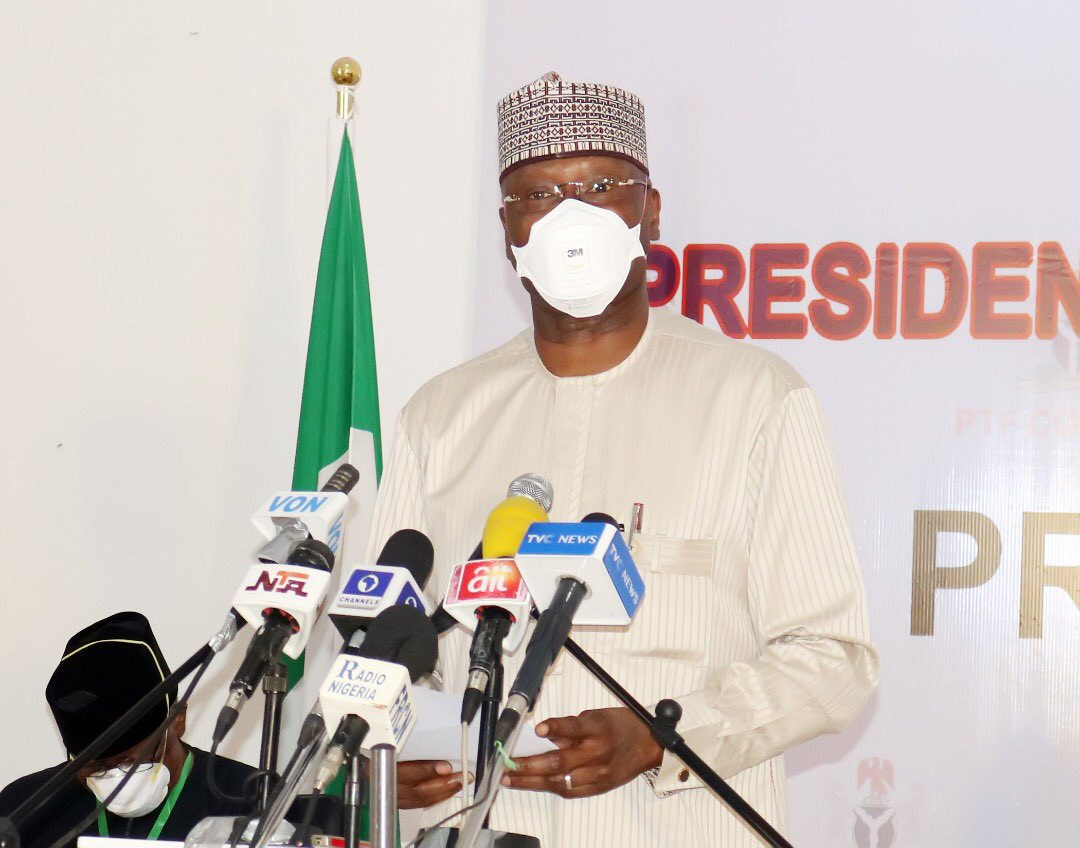 As part of measures to prevent the spread of Coronavirus into the country, the Federal government has said no traveler would be accepted from South Africa, Zambia, Rwanda, Namibia, and Uganda into the country for four weeks.
A statement released by Boss Mustapha, the secretary to the Government of the Federation and chairman of the Presidential Steering Committee on COVID-19, states that the affected countries were facing a sweeping third wave of COVID-19, raising concerns on importation of the infection into Nigeria.
He said South Africa recorded 20,000 cases on Sunday and over 100,000 cases within the last one week. The statement in part reads:
"The four major variants of concern are now classified as Alpha (UK), Beta (SA), Gamma (Brazil) and Delta (India).

The Delta variant which has wreaked devastating havoc is not yet found in Nigeria hence the need to tighten our borders and be more vigilant.
READ ALSO: PSC Chairman On COVID-19, Boss Mustapha Makes Clarification On Re-introduction Of Nationwide Curfew
The WHO Country Representative and the DG NCDC will elaborate on this and the measures for mitigating a potential third wave."
On Monday, June 28, 65 fresh cases of COVID-19 were recorded in Nigeria bringing the total number of confirmed cases to 167,532, with 2,119 deaths.