LGBT: Reno Omokri Counsels Fellow Parents On Ways To Curb Children's Transgender Tendencies Early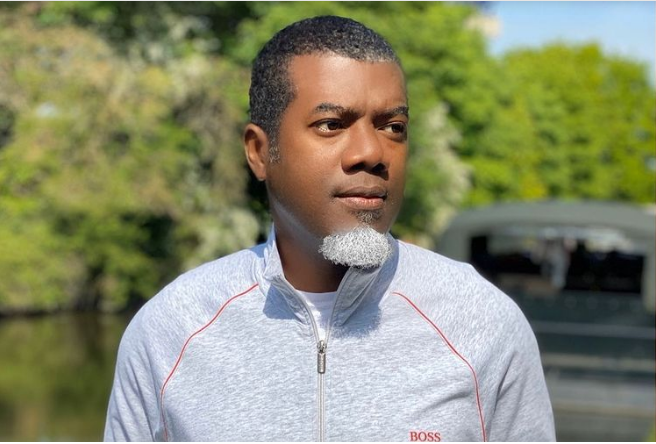 Former Presidential spokesperson and dad-of-three, Reno Omokri has called on parents to start teaching their children that the only gender they have is the one God gave them.
Reno asserted that no matter how perverse the world is, God holds parents responsible for their home as he pointed out that transgender is a tendency which grows more as you feed it and it dies as you starve it.
He cited that when your son comes to tell you he wants to be a girl, instead of beating, obliging or depriving him of parental affection, he should rather be uproot from the environment because it is the environment that teaches him that it is okay.
The presidential spokesperson wrote;
"Teach your children that their ONLY gender is the one God gave them. Just as you clean mud off your shoes before entering your home, you should also clean your home off society's madness.

No matter how mad the world is, God still holds YOU responsible for YOUR home. If your son comes to you and tells you he wants to be a girl, don't oblige him, or beat him, or deprive him of parental affection. Instead uproot him.
READ ALSO: Charly Boy Writes To Parents Of LGBTQ Children As He Reacts To His Daughter Who Called Him Out On Social Media
Uproot him from the environment that is teaching him that that is okay. Even if you have to move to a different environment, it is worth it for your child. Transgender is a tendency. The more you feed a tendency, the more it grows. The more you starve a tendency, the more it dies.

If at the end of the day, the child still turns out like that, at least you can stand before God and say you did your best according to His word!"
The renowned author also advised parents to be particular about the TV shows their children watch. In the post, he said;
"Know what TV shows your children watch. Peruse what they teach them in school. Homosexuality and transgender are tendencies. If you feed it, it grows. If you starve it, it dies. Tendencies start like cobwebs during childhood and become like cables during adulthood."
READ ALSO: Ex-Presidential Aide, Doyin Okupe On His Struggles Coming To Terms With His Son's Coming Out As Gay
The post has generated mixed reactions from social media users and some of the reactions are;
@what_if_ng wrote;
Gender isn't about someone's anatomy, it is about who they know them self to be. There are many different gender identities, including male, female, transgender, gender neutral, non-binary, agender, pangender, genderqueer, two-spirit, third gender, and all were created by your imaginary God. Changing environment will not change a transgender to female or to male.
@honeyb_wiggyz wrote;
This is a power message, must be taken seriously, teach your children to remain the gender God gave him o … Very important
@iam_nabby wrote;
@nezi_boo1 the annoying part is when you try to speak they're quick to tag you an Homophobic that doesn't support the trans people… I can only support such movement if the child is above 18 
SEE ALSO: Former Lesbian, Destiny, Speaks Out Against Homosexuality
@OgbonnaSylvan – The power of compound interest at work, what a passive income Idea. your nuggets have always been an asset to the wise and prudent in this street. Thanks for sharing your wisdom with us sir.
@FrankkoskeiDr – Yes sir, our eyes and ears are the gate into our lifes and whatever we allow to get into us in due time will bear the fruits.
@theDevDarl – And yet, I have seen homosexuality among children born in the remotest parts, like in villages.
Where did the tendency come from?