'She Started Smoking At 11' -Mother, Siblings Reveal More Facts About The True Identity Of Chidinma Ojukwu, Killer Of Super TV CEO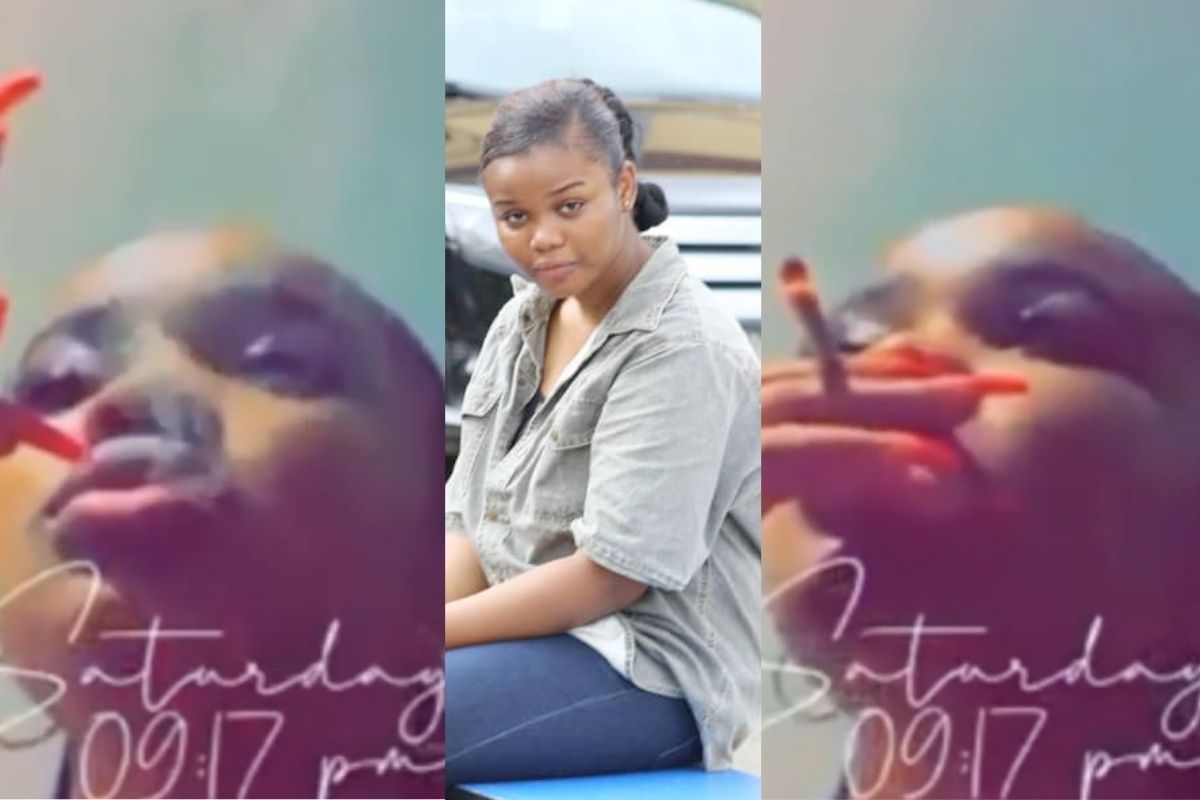 More information has emerged about the genuine identity of Chidinma Ojukwu, a 300-level Mass Communication student at the University of Lagos, who confessed to stabbing the CEO of Super TV, Michael Usifo Ataga, to death when they were in a Service apartment in the Lekki region of Lagos State.
Family sources, according to Vanguard, claim that Chidinma who is not from a broken home as she insinuated, disowned her family due to some misunderstanding she had with her widowed mother many years ago.
The family sources also claim that her first step after the fallout with her mother was to change her original name: Chidinma Blessing Echefu, to Chidinma Adaora Ojukwu.
One of her siblings identified simply as Chioma told detectives that they lost their father when Chidinma was barely two years old. Her mother was said to have remarried but that her children were still with her.
Along the line, Chidinma's lifestyle reportedly changed negatively with her mother always scolding her. She was alleged to have been discovered to be smoking when she was barely 11 years, an action that provoked her mother to chastise her.
According to the family sources, the misunderstanding between Chidinma and her mum continued, forcing her to take the then-teenage Chidinma to her Uncle's house in Mushin where she was reportedly thrown out again because of her smoking attitude.
READ ALSO: 'This is her modus operandi' –More Troubles Looms For 21-Year-Old Killer Of Super TV CEO As More Alarming Revelations Emerge
She was said to have become rebellious and stayed away from her family. It was at this point that she met Ojukwu, who took her into his Yaba abode, from where she was picked by police last week Wednesday.
Her mother who presently resides in Mowe area of Ogun State, was said to have told some of her relatives that she has not set her eyes on Chidinma for 10 years.
Childinma's sister, Chioma, corroborated this claim when she visited the State Criminal Investigation and Intelligence  Department, SCIID, Yaba.
She stated categorically that the Ojukwu who she was arrested alongside with was not related to their family, adding that they are from Imo State and not Abia State as earlier disclosed by her sister.
Chidinma is currently cooling her heels at the State Criminal Investigation Department SCID Lagos.
READ ALSO: Chidinma Ojukwu Recounts How She Met Super TV CEO At A Wild Party As His Family Reveal More Grim Reports About His Horrific Death: 'His Neck Was Broken, Hands Tied …'
Reacting to the murder case, the Vice-Chancellor of the University of Lagos, Oluwatoyin Ogundipe, said the institution will not deny, Chidinma Adaora Ojukwu, the prime suspect in the murder of Super TV boss.
Speaking at a press conference earlier, on the plans lined up for the 51st Convocation Ceremony of the institution, Ogundipe said irrespective of the travails Chidinma is going through, there are records to show that she is a recognized student of the institution. He said:
"From our records which are available to us, Chidinma Adaora Ojukwu is a student of the University of Lagos who was born on December 12, 1999.

From our records, she is from Abia State. From our records, her contact address is 57, Akinwumi Street, Alagomeji, Yaba, Lagos.

From our records, her telephone number is 09024***827."