Megan Fox Speaks On How Having Children Helped Her 'Escape' A 'Patriarchal, Misogynistic' Hollywood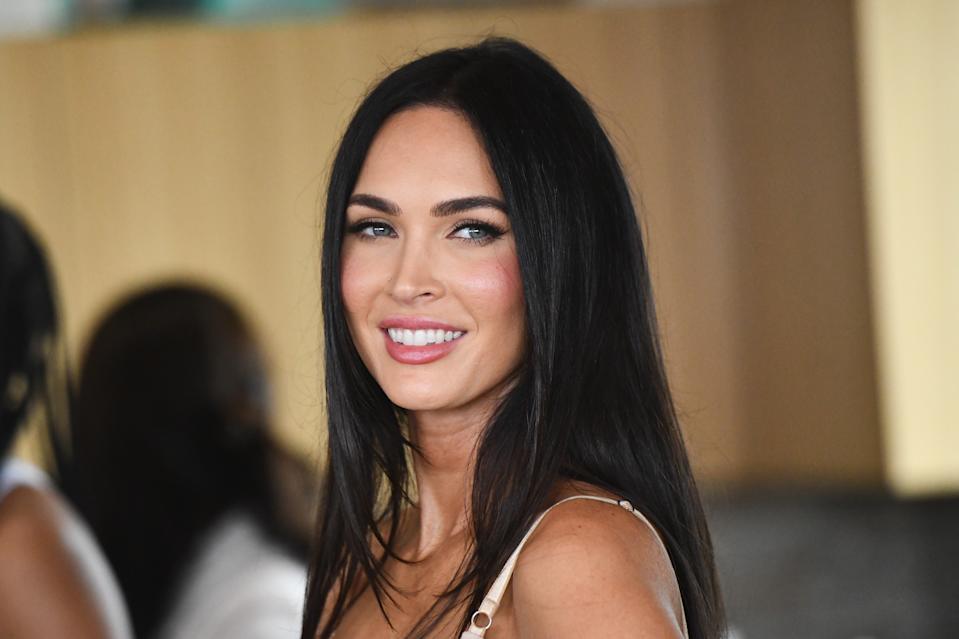 American actress, Megan Fox has credited having children with helping her "escape" the misogyny she faced in the entertainment industry.
The Jennifer's Body actress, who shares her three sons with her estranged husband, Brian Austin Green, spoke to  about the "horrendous, patriarchal, misogynistic hell that was Hollywood," which seemed not to care when she expressed frustrations about her treatment.
In a recently resurfaced , the 35-year-old mom lamented about being sexualized onscreen when she was just 15.Instead of sympathy, the audience and host reacted with laughter — a "very dark" moment which Fox described as just "a microcosm of my whole life and whole interaction with Hollywood."
Becoming a mother in 2012 allowed the actress, who skyrocketed to fame with the Transformers franchise in 2007, to find renewed purpose — outside of the industry.
"That kind of saved me honestly," Fox said of becoming a mom. "I needed an escape."
Prior to becoming a mom, she says she was "so lost and trying to understand how am I supposed to feel value or find purpose in this horrendous, patriarchal, misogynistic hell that was Hollywood at the time?"
She recalled people having a "pervasive perception of me as a shallow succubus for at least the first decade of my career."
The New Girl alum, who now stars in the new thriller Till Death, shared that raising her kids has helped her become a more introspective person.
READ ALSO: 'My wife makes beautiful babies,' Brian Austin Green Says As He Shares Adorable Photos Of Three Sons
"It's fertile soil," she explained. "It's given me the ground that I needed to grow into something quite special."
Fox, who has previously been open about her "harrowing" experiences in Hollywood as a young star, recently discussed what it's like being a working mom. She said on The Kelly Clarkson Show in May that there's a "weird pressure" at play. She added:
"As an actor, it's just very unforgiving because you can't be on camera once you're past a certain stage of pregnancy.

Also, once you have the baby its like 'Okay, well you're going to have to leave to nurse every two hours and that costs us money and now we're dealing with insurance.' It becomes this big thing."
"Hollywood is not adapted to women and us actually having lives and being moms," said Fox.
"I don't have an answer for what we can do about that, other than as more women rise up the ranks and are in control and in power in Hollywood, then obviously those things will change. It's been a patriarchy for so long."
She added,
"There is that thing in this industry of like, 'Well, are you giving up? Are you just a mom now?' There's this weird pressure, which also then creates guilt. You go to work too soon to satisfy those people."
Fox isn't the first actress to express how motherhood changed her perspective.
In a 2020 interview with Romper, Jessica Alba — who founded The Honest Company after becoming a parent — shared that she  after her first child, Honor, was born. Alba told the outlet:
"My motivation was not like, 'Am I ever going to get hired again?' Frankly, I was at the top of my career. I couldn't go back to what I was doing before and be authentic. I just couldn't. I didn't care about it the same way."
ALSO SEE: "I'm Probably on the Stricter Side of Lenient" –  Hollywood Actress Jessica Alba Opens Up about Motherhood
While the L.A.'s Finest actress found a second passion in entrepreneurship, Fox told The Washington Post that she's now ready for her renaissance in Hollywood — which, fortunately, is moving into a more positive direction when it comes to the treatment of women. Alba said:
"I want to grow into myself as an actor. I feel like I spent a lot of years not doing that because I sort of checked out from Hollywood. Now I'm ready to grow into myself."