Nollywood Actress, Peju Johnson Points Out One Major Reason Many Single Ladies Avoid Marriage Like Plague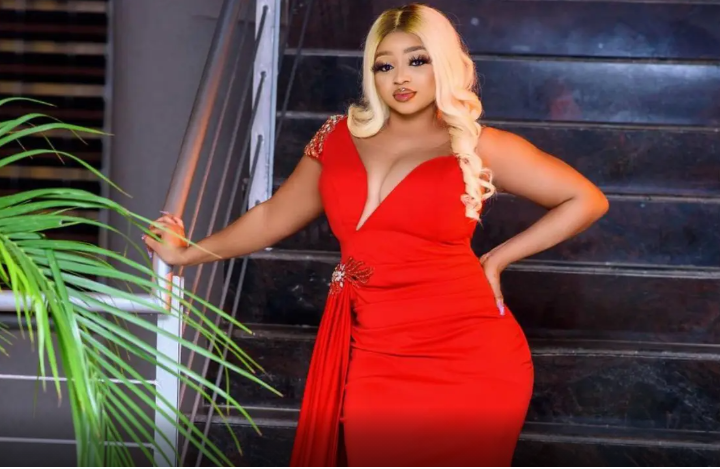 Actress and brand influencer, Peju Johnson, has revealed one major reason many single ladies are avoiding marriage.
In a recent interview with Vanguard, Ms Johnson disclosed that Sugar Daddies are the main reason many single girls are avoiding marriage today.
Johnson explained that some girls tend to belittle their boyfriends because older lovers popularly known as 'sugar daddies lavish cash and luxury items on them. In her words:
"Let me say, sugar daddies have helped a lot of ladies to live a better life, changing their lives for better and at the same time, spoiling many of them."

"They change the orientation of many girls about life; helping them to fund their lifestyles and this, has made it difficult for many of them to want to settle for normal guys/ men."

"They have made many young girls look down on their boyfriends because he's unable to do what the sugar daddy does,"
Citing the case of Chidinma Ojukwu who is currently in police custody over the murder of her 'sugar daddy' Super TV CEO, Michael Usifo Ataga, the brand influencer said today's ladies will do anything to make quick money. She added:
READ ALSO: 'Don't Pray To God For A Rich Man To Locate You' -Celebrity Blogger, Linda Ikeji Explains In Her Advice To Single Women
"Only God knows what we don't know. Nowadays, young girls can do anything for money, to belong or impress their mates.

They are so desperate and just want to live the kind of lifestyles they see on Instagram. So, I think she did that intentionally, because why take his ATM card to withdraw money and also his phone, if she didn't do it for the money."
To corroborate Johnson's claim, a Twitter user took to the platform yesterday to reveal that she does not want to get married but be in a relationship with a wealthy couple.
In the tweet she shared, @Badgyalpresh said she wants to be a mistress to a wealthy married man whose wife is aware of their relationship.
SEE ALSO: Chidinma Ojukwu Narrates How She Gruesomely Murdered Lover, Super TV CEO, Usifo Ataga | WATCH
She added that she can have thre*some with them and also babysit if they are out because she is their trusted bestie.
See her tweet below…