Veteran Actress, Eucharia Anunobi Searches For A Husband At 56, Lists Qualities She Wants In Her Next Man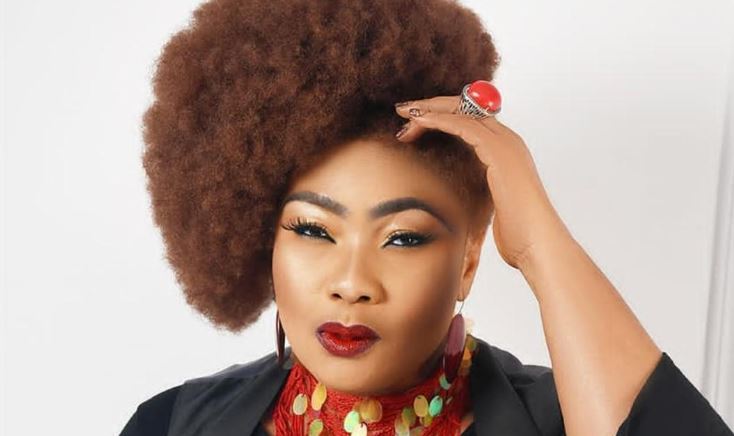 Nollywood star, Eucharia Anunobi, has said she's searching for a man to spend the rest of her life with.
The actress has been without a husband since 2006 after her first marriage to Charles Ekwu ended on the rocks.
The union produced a child, Raymond Ekwu who sadly died from complications associated with sickle cell anaemia at age 15.
Speaking with Legit.ng, Eucharia listed the qualities she expects in her next man. In her words;
"I would want to get married again. Sure. I'm looking forward to getting married. And I surely believe it will happen at the fullness of time because God has already said that it is not good for a man to be alone.

So, I am looking for a husband. I'm single. If you have anybody who loves me or likes me and feels that I'm the woman of their dreams, please bring them to me.
READ ALSO: Despite The Odds Her Dad Stacked Against Her As A Girl-child, Eucharia Anunobi Inspires With Her Incredible Success Story
The Bible said, do not be unequally yoked with the unbelievers and darkness cannot mix with light which invariably can be interpreted.

You cannot be someone who likes music and wanting to be with someone who doesn't like music, it will not work. So, surely, I'm also looking for such things that have to do with complementing each other.

As I am an academician, I surely would also want someone educated and enlightened. Someone who has an open mindset, someone who loves education and knowledge as I do, someone who is romantic, someone who has the fear of God, someone who hold the things of God sacred, someone who has the consciousness of heaven, at last, someone who has a mind of his own, someone who would respect me and someone who loves humanity like I love humanity.
SEE ALSO: Single Mom & Evangelist, Eucharia Anunobi Advices On Sex, Marriage and Having Kids
Someone who will support me in ensuring we make our world, not just our generation, a better place. Someone who will not mind joining financial, mental, material, emotional, spiritual resources with me for us to make our world a better place."