Actress, Debbie Shokoya Reaches Out To People With Low Self-Esteem With This Empowering Message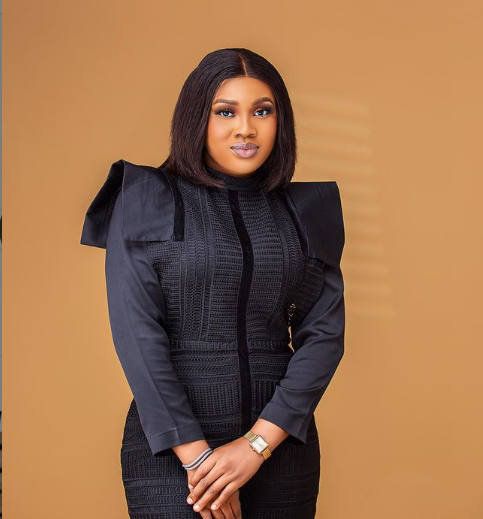 Popular Yoruba star actress, Debbie Shokoya took to social media to share empowering message of self love with everyone trying to live up to unrealistic standards.
According to the actress, people with low self-esteem should not think they have to impress to be noticed or need to please people to be in their good book.
Sharing a video on Instagram, she has advised these sets of people to start believing in themselves, most importantly love themselves and discover their greatness in life.
READ ALSO: Model Mom-Of-2, Tess Holliday Delivers Empowering Message Of Self Love: 'Eff your beauty standards'
She wrote:
"Never Think You Are Not Enough!!?
Never Think You Have To Impress To Be Noticed!!?
Never Think You Need Someone To Believe In You Before You Get A Breakthrough!!?
Never Think You Have To Be Silence, So As To Be Loved?
Never Think You Have To Please People, Just To Be In Their Good Book!!?
Never Think You Have To Bend Yourself For That Man/Woman, So As To See You Worthy?
READ ALSO: Celebrity Mom, Simi Delivers Empowering Self Love Message To Young Girls
All This Are Low Self Esteem!!?
You Have All It Takes, You Just Need To Start Believing In Yourself!!
You Are Enough And You Will Always Be!!✊
Go Out Today And Unleash That Greatness In You?
Keep Discovering Yourself, They Are Coming To Salute You!!
But Before Then, Fight It All And Love Yourself So Much??

If It's Not Unusual, Then It Is Not Debbie Shokoya?"