Here's What Author And Dad, Reno Omokri Wants Married Men To Know If They Must Dominate Their Wives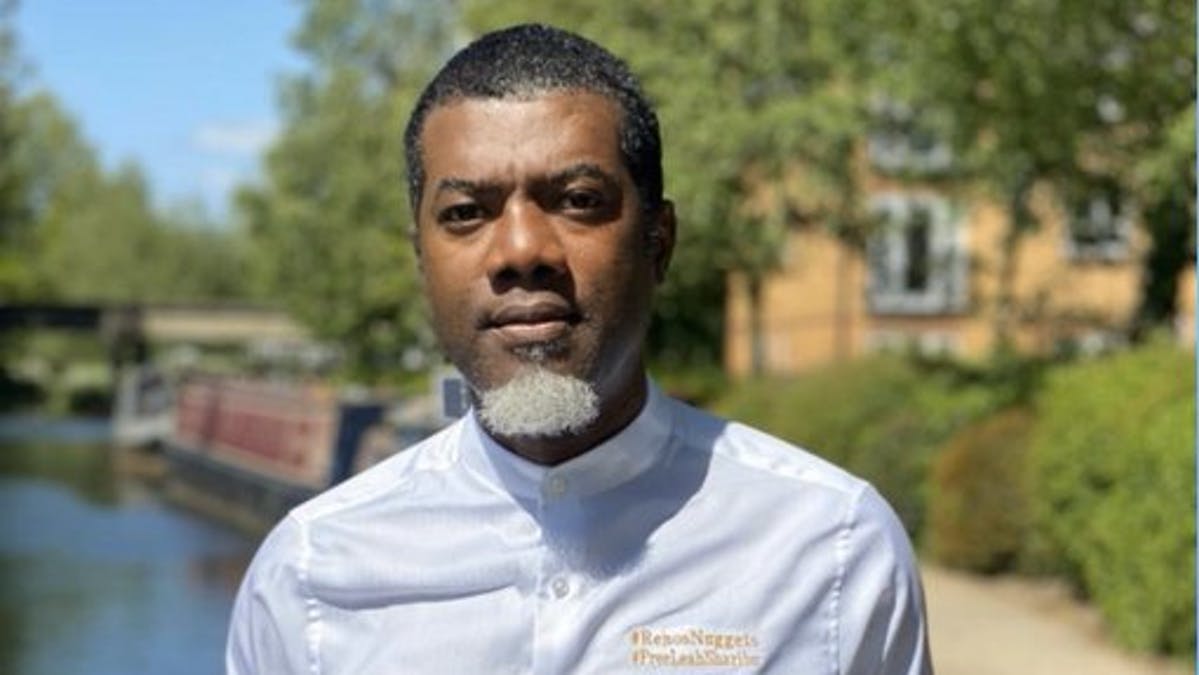 Former Nigerian presidential aide, Reno Omokri has shared some wise counsel with men intending to dominate their wives.
According to the married dad-of-three, if any man wants to dominate his wife, they should do the domination in a positive way.
In the recent post he made on his verified social media handle, Twitter, the author said men should rather lead their wives instead of dominating them.
He went further to say that if a man must dominate his wife, he should also aspire to dominate her financially by picking up all the household bills.
The post he made reads;
"Dear men, Don't dominate your wife. Lead her. It is the difference between a boy and a husband. A boy needs his needs met by others.
READ ALSO: Author/Dad, Reno Omokri Has Some Hard Truth For Married Nigerian Men
A husband meets the needs of others. If you must dominate your wife, dominate her financially by picking up all the household bills."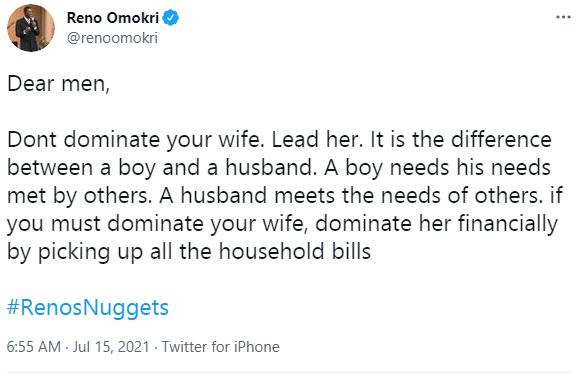 READ ALSO: Author & Dad, Reno Omokri Warns Singles Who Don't Want To Be In Bad Marriages To Take This Precaution
The post got some mixed reactions. Below are some of them;
@HRM_Ejiogu1 – Picking all the household bills?? Sir Reno you no try for that one o, that's why men dey die faster in marriage. Women are helpmate according to creation, not parasites.
@euniceokwari – Biko if you want to dominate me,
Dominate me financially
I am ready to be dominated
@maxyblaq – That is your own description sir….some ladies don't worth that…..soo is better we hustle the money together,and take care of the kids…
@Smtp_whm_virus – A wife who will never respect her man will not , no matter the amount of money.. some looses their respect along the line ..
@EzeChinma – Na so. And wife's, let's appreciate the good men in our lives. They deserve the honour.