Childless By Choice And By Circumstance: These Three Women Speak On Being A Woman Even Without Children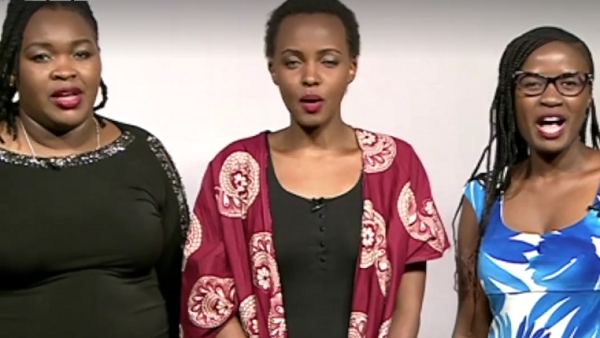 You must have read or seen women who have the ability to bear children but choose not to. Trust me, their decisions to be childless is one that many people, especially in this part of the world, don't seem to find favor with.
Celebrities like Oprah Winfrey and Nigerian media personality, Shade Ladipo have once opened up on their reservations about childbirth.
Shade said she doesn't think she wants to give birth to a child and this got tongues wagging online. The TV girl aired her fears about the complications of giving birth, noting that she loves babies but that there is no need for her vagina or body to go through the "mess" of childbirth.
Many women talk about the number of children they want to have, but as they grow, life happens and they find themselves in situations they are not prepared for.
From having to wait many years to have a child, to having infertility issues or to not desiring a child at all, the journey to motherhood differs from one woman to the other.
Sadly, women who find themselves in this category do not get the support they need. They are often criticized, insulted and made to go through all kinds of inhumane treatments.
The story of three women who fall into the aforementioned category explains how supportive the society ought to be to women who are waiting, going through loss or decides not to have children.
Taruri Gatere, a 36-year-old Kenyan blogger and life coach describes herself as a child-free woman. As a child, Tarure used to talk about the number of children she wanted, but as she grew up, she realized she didn't have any desire to bear children.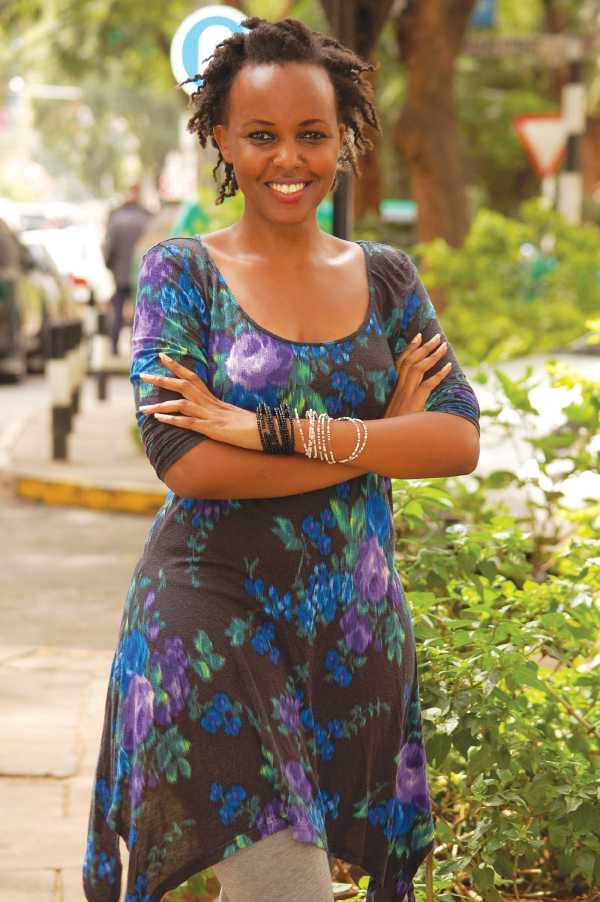 The gorgeous, curvaceous lady stated she even had to give up a few relationships because of her stance. Taruri in a candid interview with TUKO.co.ke stated she once walked away from a man who stated he wanted kids in the future. She said:
"There has been a situation where someone I wanted to be in a relationship with wanted kids and I did not. I just had to tell him that we were not compatible because that was going to be a problem in the long run."
To Taruri, she has always tried to be very clear about her decision and always informs her men that she is not willing or planning to be a mum.
The blogger stated it is not easy to get a temporary child who can be disposed whenever the parents want to, therefore she is not willing to be with a man who wants children. She added:
"Growing up, I did not think I had a choice because isn't that what a woman is supposed to be? My parents are actually supportive of my choices even during the times they do not understand them."
According to the beauty, some women are molded into craving that maternal experience while others are just not born for it. She further stated on many occasions, people have accused her of throwing many babies in the river.
READ ALSO: Oprah Winfrey Gets Real on Why She Never Wanted to Have Her Own Biological Children
Edita Hadassa Trip calls herself a waiting room. 11 years after marriage, Edita is still waiting to have children. When she first got married to her husband, she was diagnosed to have ovarian cysts, which was removed through surgery. She was hopeful that her baby would come after that but many years later, Edita is still waiting.
Though she had the full support of her husband and family, she felt stigmatized by her community. After years of physical and emotional pain, she decided to use her pain to help others.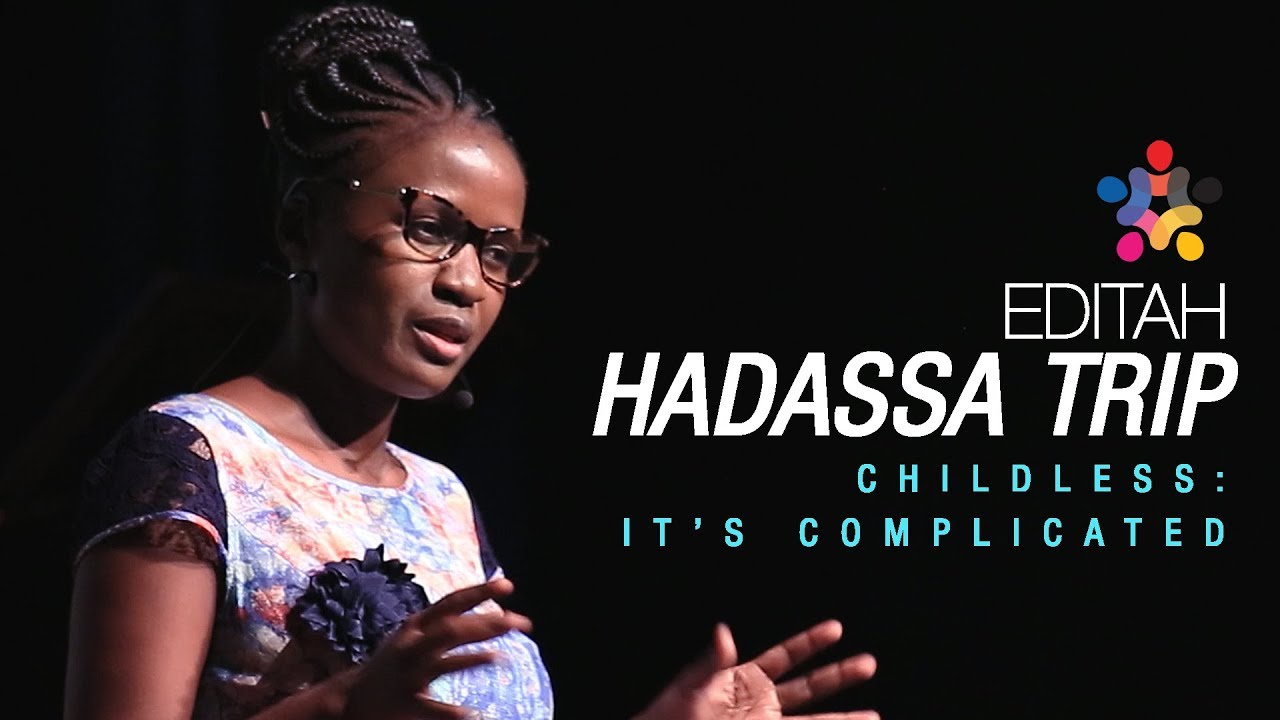 Editah Hadassa met her husband when she was in high school. The pair met in a church setting and soon become friends. Two years later, they married.
"We weren't trying for a baby at that point," Hadassa told The Weight She Carries in 2018. "We started trying after three years."
The only symptom Hadassa had consistently experienced was painful cramps during her period, but never thought her cramps would affect her ability to conceive.
Her doctor discovered she had cysts which she was treated for. However, the pain did not subside. She said:
"I remember going to different gynecologists, then finally I was diagnosed with cysts and fibroids. I had surgery to remove them. The doctor didn't mention any issue when it came to infertility, so I was hopeful."
Three years later, her cramps persisted, and she still had not conceived. Hadassa sought medical attention again, and this time, was diagnosed with endometriosis. She needed another operation. She shared further:
"The doctor said it had just started, so I was put on hormonal therapy. Again, I wasn't told anything about infertility. All he mentioned was that my uterus was now clean, he had scraped off all that he could, so now we could start trying again after six months."
Hadassa continued:
"So many people offered us herbal medicines to try. There were so many offers for those. We didn't bother telling people that it was endometriosis. We just told them we would let them know when we were ready to try their remedy."
Due to endometriosis and fibroids, Hadassa would often be bloated, triggering congratulatory messages from those around her.
"People would say, 'Oh, finally the baby is coming!' not knowing that I was dealing with infertility. Even church was difficult. Some people at church would say things like, 'You are wasting your husband,' or 'Why are you trying to hold on to your figure for too long?' I struggled for a period until the day I resolved all these things to God and decided I would not live for anyone. I'm living for me. God has a purpose for me, and that is all I really care about." 
Hadassa desperately searched online for a support group to help her deal with the emotional pain. What she discovered was that there weren't any support groups in Kenya addressing infertility. She said:
"Because of our African culture, infertility is stigmatized a lot – childlessness as a whole. Most men do not accompany their spouses to the hospital for a check-up. My husband came with me, was also checked and found to be OK."
She decided to be the change she so desperately needed. Hadassa and her husband decided to go public with their story and founded Waiting Wombs Trust, an organization that supports women and couples in their journey to parenthood.
"We asked ourselves, 'What if God wants to use our pain to bless others?' We knew we were going to face harsh comments from the community, but we prayed about it and decided to go forward,"
she said.
Sheehraw Githinji is a mother of two girls but her journey to motherhood wasn't an easy one. After two miscarriages, she finally had her children.
Expectedly, the reaction of the society to these women's plight have been judgemental.
"I have been told that I am promiscuous. That I've had so many abortions, that I am infertile and I am trying to hide it by saying that I don't want kids,"
Taruri tells BBC.
"Someone literally just face my husband and said, 'you know what? You need to get yourself a second wife,"
Edita said, noting that her husband has been wonderful throughout their journey.
READ ALSO: "Why I Don't Want To Give Birth To A Child" Says TV Personality, Shade Ladipo
While Sheehraw is now a mother of two, she will not forget so fast how the society dealt with her when it was supposed to be compassionate towards her miscarriages.
"And in our African setting, a woman is defined more or less by the role they play in motherhood. So, when you're not able to carry your pregnancy to term, you become less of a woman,"
she said, urging people to be there for women who have gone/ are going through a loss.
While Taruri hopes to see the day when society would be accepting of a woman who doesn't want a child, Edita says she is not defined by childlessness.
Watch…