Actress And Mum, Uche Iwuji Opens Up On Her Pains And Triumph After The Crash To Her Marriage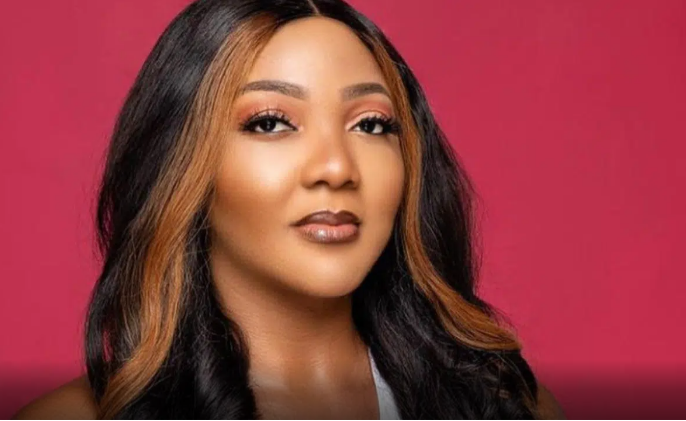 Seasoned Nollywood actress and mother-of-one, Uche Iwuji has opened up on how the crash of her marriage to oil and gas millionaire husband, Juwon Lawal affected her. In a chat with PUNCH, the Imo State-born actress said:
"Years back, I was always in the news for different scandals. I think I should have corrected those misconceptions and not shy away from them as I did.

I would advise young actors to enjoy their lives and make money. The only regret I have is that my private life was exposed. Other than that, my life has been good.

My marriage crashed and it affected me but thankfully, I have been able to bounce back. My crashed marriage affected me mentally and physically. A child was involved and I was left alone to take care of him without his father.

It drained me for some years but thankfully, I was able to bounce back. I just needed time off for myself and my son. We all fall but our ability to rise again makes us strong."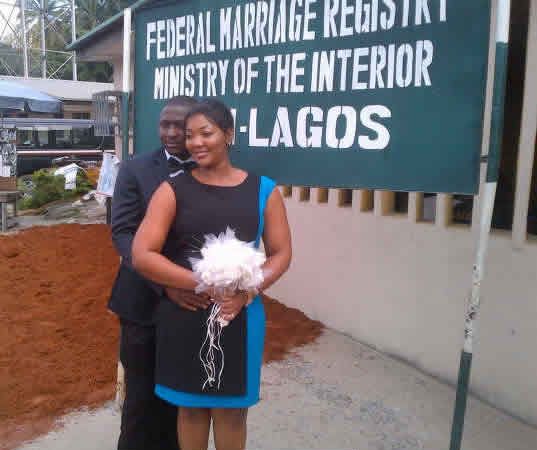 The divorced mom also revealed that she is open to marriage again, though her career is her utmost priority after her long break from the movie industry. In her words:
READ ALSO: "There is more to life than the shame I went through in my crashed marriage." Toke Makinwa On Giving Marriage Another Shot
"My love life is perfect and yes, I will give marriage another try. But for now, I want to concentrate on my career. I want to be well equipped for the journey ahead.

Marriage will happen when God permits it. I took a break from acting but I have been back for a while. I shot movies last year and this year too. I took a break because I needed to 'find' myself. The break was worth it was because I wanted to rediscover myself.

I was trying to rebrand myself and also concentrate on my business. I am back to acting full time. I don't think I can work for anyone because of the exposure that acting offers. I prefer to be my own boss.

I won't really say I missed anything because I have been working but not much. The pay has also been okay. When one leaves the scene and comes back, one won't be paid in millions immediately."
Uche, in an interview in January, revealed how she was able to overcome the shame and trauma she experienced after her nude photo was leaked on the internet many years ago.
The diva, who disappeared from the scene immediately after that ugly incident, said she took solace in God, who helped her to overcome the shame after her friends and close associates abandoned her to her fate.
"It was my faith in God that saw me through. I know it wasn't an easy ride. The incident taught me a big lesson because when you have people around, you thought that they were your friends. But you didn't know that they were envious of you. I just channelled my mind in God. I told God to remove the shame and reproach from me. And he did. Here am I today, "
she enthused.
She also relocated abroad to escape from the humiliation and disgrace that trailed her viral nude photo.
Iwuji's marriage to her ex-oil millionaire husband, Juwon Lawal which was contracted in 2012, crashed 15 months after her nude photo was leaked on the internet alongside several allegations of infidelity.
SEE ALSO: Toyin Abraham Shares On How Tough It Is To Move On From A Crashed Marriage Plus What The African Wife Must Do To Avoid Losing Her Home
The actress's private photo was said to have landed in the wrong hands, leading to the leak on the internet.
In a chat with VANGUARD in Owerri, the beautiful actress refuted the reports that her marriage crashed as a result of her leaked nude photo. In her words:
"That was not the issue. My nude picture saga happened before the advent of Facebook, Twitter and Instagram. That wasn't the issue. It was as a result of misunderstanding. We never got to understand each other. Although we dated for some years before we got married, we were not compatible."
Speaking further, Uche said she travelled abroad to join her family in order to ward off all the negativity that surrendered her then. She also credits God for her ability to stay relevant in the entertainment industry despite the setback.
"I am someone that little things like that get at. I just had to change environment and remove all the negativity around me and it helped me a lot.

Everybody abandoned me, except my cousins who stood by me. My family is based abroad. Actually, I wanted to relocate abroad until I met my ex-husband who insisted I must return to the country."