'Teaching Muslim Women That Allah Will Reward Them For Tolerating Their Abusive Husbands…" -Here's The Insight Popular Muslim Scholar Wants All To See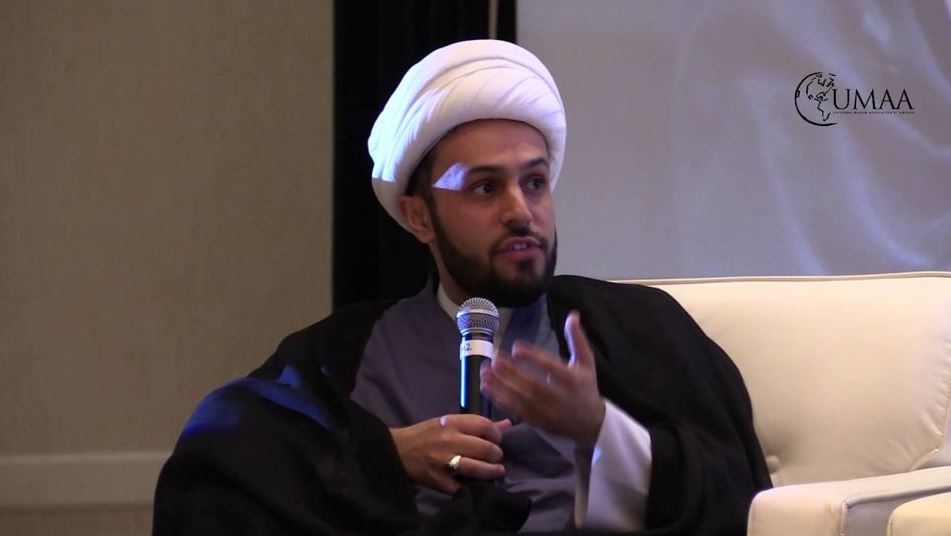 So many women have lost their lives as a result of domestic violence. There are times we hear about women being battered by their husbands and assume she triggered him to do so.
The most disheartening part of it is hearing and seeing our religious leaders as enablers of the evil act against women. However, domestic violence should never be condoned and should be a source of concern to all and sundry.
In a viral post on his social media page, Popular religious adviser identified as Shaykh Azhar Nasser has warned against teaching Muslim women to tolerate their abusive husbands.
The Muslim scholar, whose tweets go viral frequently, took to Twitter to write:
"Teaching Muslim women that Allah will reward them with paradise for tolerating their abusive husbands is not a solution, it simply enables the abusers.
"Instead of lecturing the victim on the virtue of patience, let's create communities where this behavior is met with 0 tolerance."
READ ALSO: "There is no alternative to it" -Islamic Cleric, Ustaz Sa'eed Abdur-Rauf Charges Muslim Wives On Polygamy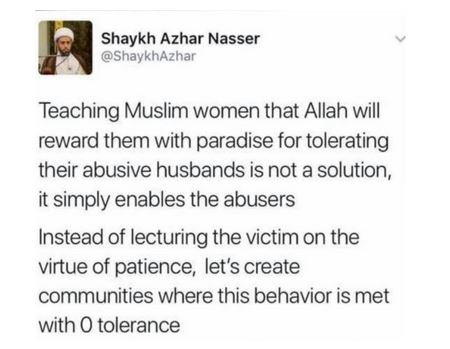 The scholar's tweet has gone viral, with people re-sharing it on other platforms.