'If He Doesn't Ask You Out, You're Not Dating' – Mo'Cheddah Sends Words Of Caution To Women | Michael And Jackie B's Situationship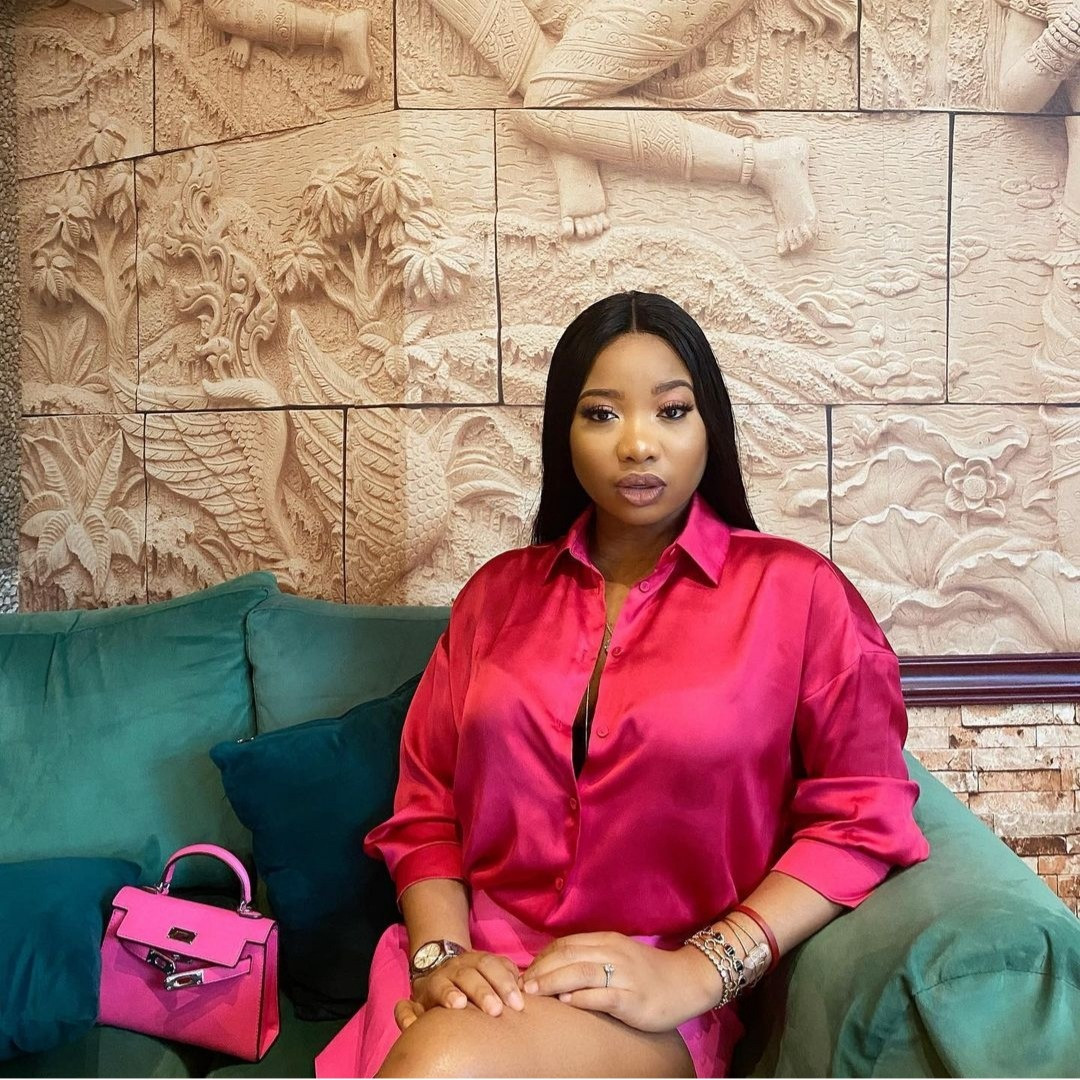 Nigerian rapper and singer, Modupe-Oreoluwa Oyeyemi Ola, known by her stage name Mo'Cheddah has advised women to never assume they are in a relationship with a man who hasn't asked them out.
The DIY queen shared the advice while reacting to the current Big Brother Naija season 6 housemates, Jackie B and Michael Ebuka's 'situationship' in the house.
The BBNaija housemate and single mother of one berated her love interest, Michael on Saturday night for allowing fellow housemate, Angel rub his head even when she was there.
Jackie B said that she was across the table and Michael could have asked her to rub his head and not Angel who he knows has interest in him.
According to her, she considered Michael's action embarrassing and disrespectful, knowing fully well that Angel has feelings for him. Jackie B told Michael:
READ ALSO: 'If You Follow A Man Without Numbering Your Days, You're Not Wise!' -Reno Omokri To Single Women In Relationships
"You disrespected me in front of everyone. We have a thing and you should have asked me to help you rub your head; to help with your migraine not Angel.

"Don't make me look stupid. Angel is like my younger sister. She's just 21 years and it's not that deep, but don't disrespect me.

"Don't try to play me and Angel on national TV. My child is watching."
Michael and Jackie's conversation stirred mixed on reactions on social media, while some criticized her for doing girlfriend duties for a man who never asked her out, others slammed Michael for leading her on.
Also, a number of Twitter users took to the platform to share their opinions, with some accusing Nigerian men of leading women on and making them believe they are in a relationship.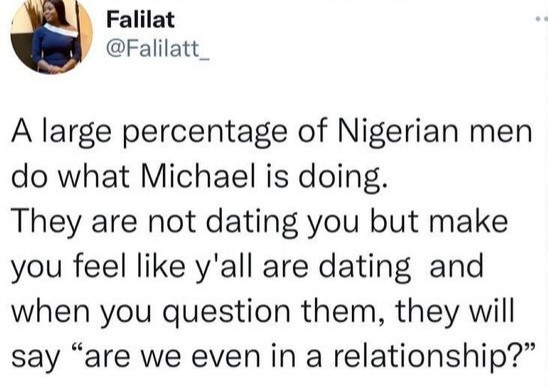 SEE ALSO: 'Don't ever use the words "Never" and "Always"' -10 Married Women Share The Relationship Advice They Swear By
Reacting to their 'situationship', Mo'Cheddah advised women to never make the mistake of assuming they are in a relationship with a man who never asked them out. She wrote:
"Ladies, if he doesn't ask you out – you are NOT dating. Don't let these dudes run you street."

Michael, in a recent conversation with fellow housemates, Boma and Whitemoney shared his desire to have many children without having to get married.
Michael revealed that bible characters; King David and Solomon are his role models in that regard.
According to him, he wants to live his life like King Solomon and David who are know for having many concubines and plenty of children.
"My purpose is to procreate. Any woman that has my child will be treated like my wife but I'm all about making children.

"The people I resonate with in life are Emperors, King David, and Solomon. Once I start giving birth, I wouldn't stop. I'm not getting married because I don't get the sacrifice aspect. I can't put aside my genuine desires; that's a perversion."