'Medicated, Antiseptic And Liquid Soaps Are Bad For Your Skin' -Dermatologist Tells Why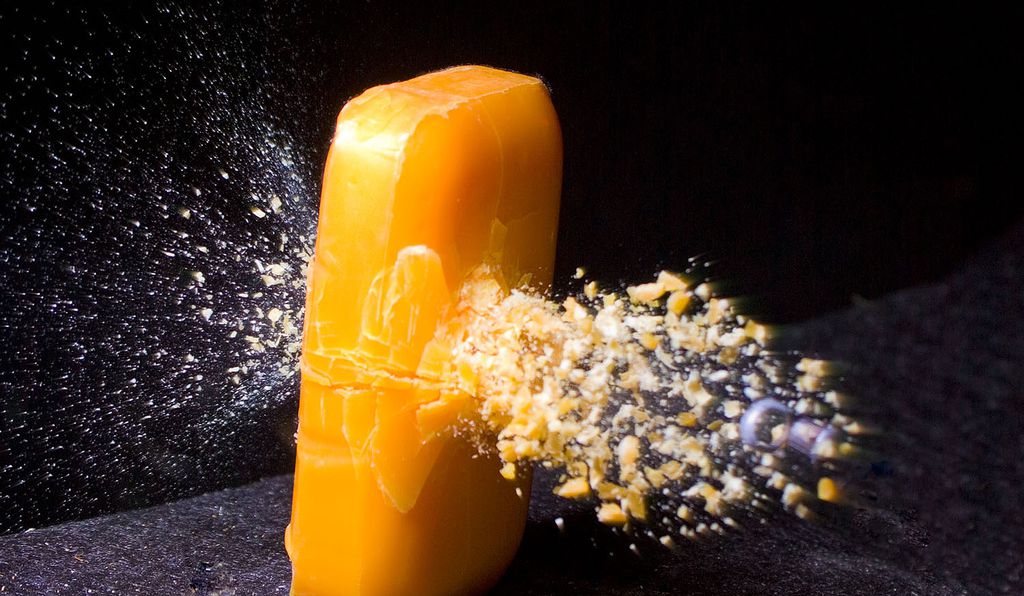 A Consultant Physician and Dermatologist at the Lagos State University Teaching Hospital, Ikeja, has stated that medicated, antiseptic soaps and liquids are bad for the skin, noting that they can increase the risk of developing certain skin conditions.
Speaking in an interview with PUNCH HealthWise, Dr. Folakemi Cole-Adeife said using antiseptic or medicated soaps and liquid sometimes can wash off the healthy bacteria needed for the skin.
According to the dermatologist:
"I know a lot of us grew up thinking that we needed to get rid of all the germs on our skin and keep the skin as clean as possible; or that we should use a lot of antiseptic soap and antiseptic liquid, particularly for babies when they are born, but they are actually very bad for the skin.

Our skin is like an environment of what scientists call a microbiome, an environment of bacteria, fungi and viruses. Some of them are healthy bacteria or healthy germs that can live on our skin and they have a job they are doing -think of them as tenants in a building.

Imagine as a landlord, you chase away your tenants and you don't lock up the doors of your property. Imagine what would happen to that property. You would have a lot of hooligans and riff-raff coming into that property and vandalising it.

They are not going to pay you any rent because they are not there legally. That is what happens sometimes when we use antiseptic or medicated soaps and liquids.

We actually wash off the healthy bacteria that are on our skin. Some of these bacteria make sure that unhealthy germs or harmful germs do not come on to the skin and when they are not there, it's easier for harmful germs to come to your skin.

Also, those healthy bacteria have a way of secreting certain substances that also help the skin to function optimally and they regulate our immune system."
SEE ALSO: Dermatologist, Dr Nivedita Dadu Lists 9 Skincare Tips For Women In Their 40s
The expert noted that the skin has a natural immune system, adding that there are some cells on the skin that ensure unhealthy bacteria do not proliferate more than they should.
She added that the cells also ensure that the healthy bacteria do not over-proliferate.
"We have some healthy fungi that live on our skin but it is the 'police' on the skin that prevent them from overgrowing.

So, sometimes, the use of antiseptic soap can disrupt this normal environment and take off healthy bacteria and give room for unhealthy bacteria to grow and keep spreading.

Also, most antiseptic soaps and liquids have a stronger effect on bacteria than fungi, so they kind of favour the growth of fungi on the skin.

That is why we have a lot of people in our environment having fungi skin infection because when you take off all the healthy bacteria, it's in favour of the growth of fungi. So the fungi can grow without any hindrance.

It's very important that we do not make the habit of using antiseptic or medicated soaps and liquids a daily affair."
A 2018 peer-reviewed study published on PLOS ONE suggests that the continued use of antibacterial soap may have long-term effects on skin microbial communities.Similar effects have been documented for the use of other hygiene products, such as antiperspirants and deodorants.
The study, titled, "Antibacterial soap use impacts skin microbial communities in rural Madagascar", was led by Charles Nunn at the Department of Evolutionary Anthropology, Duke University, Durham, North Carolina, United States of America.
The authors said the results of the study indicated that the overall species richness of skin microbial communities may be resistant to short-term use of antibacterial soap in settings characterised by regular contact with the natural environment, yet these communities may undergo shifts in microbial composition.
"Lifestyle changes associated with the use of antibacterial soap may therefore cause rapid alterations in skin microbial communities, with the potential for effects on skin health,"
they said.
Dr. Cole-Adeife also said a United States Food and Drug Administration study showed that there is no benefit of medicated soap over toilet soaps.
The study, she said, also "shows that a lot of medicated liquids had substances that were harmful to the environment, and also could affect or disrupt hormones in the body."
ALSO SEE: Fashion Influencer, Obisora Shares Three Ways You May Be Causing Harm To Your Skin
She noted that the risks of using medicated and liquid soaps outweigh the benefits that they may provide. She said:
"So, you really don't need to douse your body with antiseptic or medicated soaps or liquid to be clean; and sometimes, too much of cleanliness is not good because you need those healthy bacteria on your skin, for it to function optimally.

"There are only a few occasions that medicated soaps are recommended by dermatologists and it is usually for a controlled or short period of time and not to be used every day.

"Medicated soaps are also known to increase the risk of developing certain skin conditions.

"We have found that a lot of inflammatory skin conditions like seborrheic dermatitis and acne can be aggravated by the use of medicated soaps.

"So, pick a plain gentle soap. Generally, we recommend pH-balanced cleaners-cleansers that are close to the acid level of the skin. Our skin is acidic, usually with a pH of 4 and 5.5, and you want to use a cleanser that is close to the pH or the acidity of the skin because your skin will be able to function optimally."