Actor, Bigvai Jokotoye Advocates Men Should Be Allowed To Accompany Their Wives To The Theatre As He Recounts His Wife's Childbirth Experience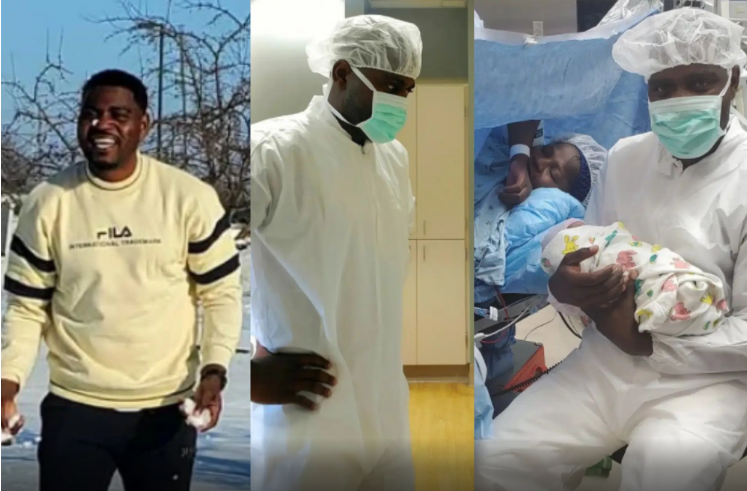 Popular Nigerian American based actor, Bigvai Jokotoye has suggested the government should make it compulsory for men to accompany their pregnant wives to the theatre to experience what women go through during labour and childbirth.
Few months after the actor became a US citizen, he welcomed a baby with his wife and many Nollywood stars took to their Instagram pages to rejoice with him.
However, Bigvai recounted how he was called into the theatre after waiting for over an hour with fear. Seeing and experiencing the labour trauma, he understood well what it takes to bring a life into the world.
Speaking further, he urged the government to make it mandatory for husbands to have an experience of this by accompanying their wives to the labour room. Adding that mothers whether single or married deserve to be respected.
READ ALSO: Through His Experience In The Delivery Room, Nigerian DJ And New Dad, Ecool Who Thought 'He Was A Man' Defines The Strength Of A Woman
The elated new dad wrote:
"I was really scared here after waiting for over 1hr for me to be called into the theater. I wish the government would make it compulsory for every man to experience this. In my opinion, every good mother ( single or married ) deserves to be respected. GOD bless our mothers and aspiring mothers."