Comedian Real Warri Pikin Shares Touching Story Of How She Married Her Husband Whose Only Source Of Income Was A 30k Monthly Salary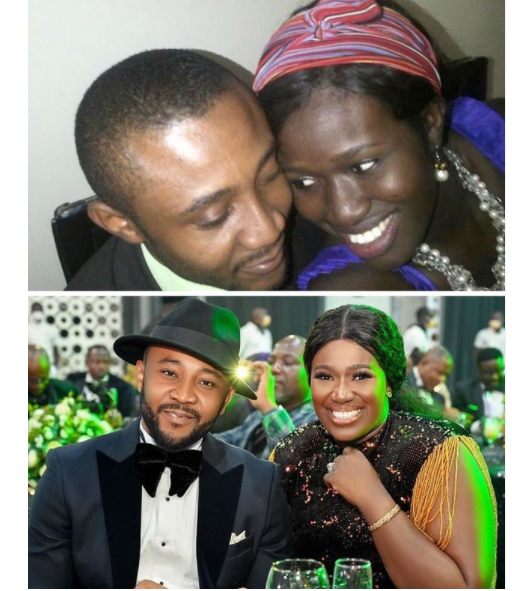 Nigerian comedienne and OAP, Anita Alaire Afoke, popularly known as 'Real Warri Pikin' has shared a touching story of how she married her husband, Ikechukwu Asuoha, whose only source of income was a 30k monthly salary.
The mum-of-two said her husband was a poor salary earner at the time they got married. He was earning a meagre salary on the brink of 30k and her friends believed he would not make a good provider for her.
In a transitional photo of the couple, the comic actor narrated how her husband, would keep questioning her intention to marry someone who cannot afford a luxurious lifestyle.
Even in those struggling days, the 30-year-old actress said she killed her husband with respect and love despite not being able to afford certain needs as she knew that the future would be bright with him.
However, the funny mummy and her hubby have achieved great things in their eight years of marriage, which is blessed with two adorable kids. And that, she is thankful for.
READ ALSO: Actress Esther Anakulu Nze Reveals Her Conditions For Marriage : "I can't marry a salary earner"
She wrote:
"That year Ikechukwu go say,

Anita why me!
Anita Are you sure you can Marry a man like me!
Anita Y do you love and Respect me sooooooo Much!
Anita Na Mararaba I Rent house O!
Anita My Salary is 30k I don't have Anything!
Anita I Don't have a Car
Anita can you manage with me!
.
.
E NOR KNOW SAY ANITA SEE FUTURE ????."
READ ALSO: Comedian And Mom, Warri Pikin Gets Real About A Dark Moment Early In Her Marriage Leading To A Suicide Attempt