Jason Njoku Recalls Some Low Moments In His Life To Caution Nigerians Who Are Pressured To Succeed Before They Turned 30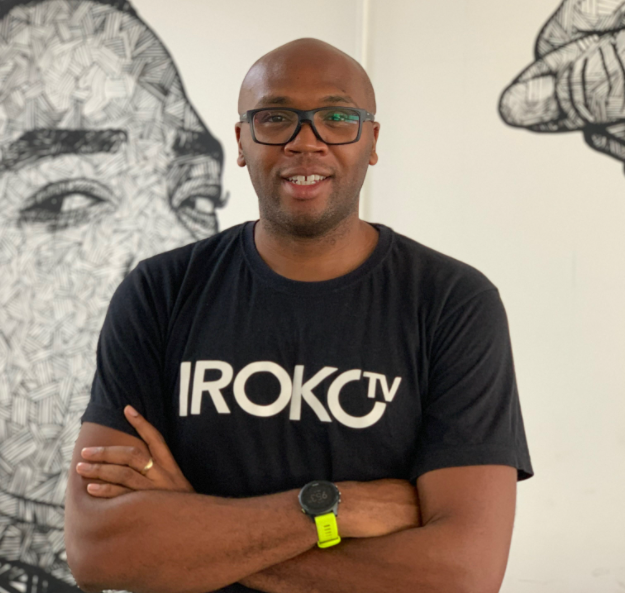 Jason Njoku, Nigerian businessman and husband of popular Nollywood actress, Mary Remmy has recounted some low moments in his life as he also cautions many young Nigerians who are always too eager to achieve a specific feat before they clock 'age 30'.
In a post shared on the microblogging platform Twitter, the 41-year-old dad-of-three who is the Chief Executive Officer of Iroko TV, opined that the pressure for under 30 year olds to succeed these days is so strange and unnecessary.
According to the media personality, at age 30, he was dead broke and still living in her mother's house. He added that all he had in his life around that time was his second-hand laptop and ten Iroko TV failures to his name but that did not discourage him from enjoying his life.
Below is his tweet…
"The pressure for <30 years to succeed these days is so strange. So unnecessary. At 30, I was dead broke living in my mum's house.

No girlfriend & Zero assets. Just me my 2nd hand desktop & @irokotv 10 failures to my name but the man did I enjoy those early years in the world. Enjoy sha."
READ ALSO: Iroko Boss And Dad-Of-3, Jason Njoku Stirs Controversy By Saying, "N4.6M School Fees Is Cheap"
Check out some reactions from Instagram users below;
Times have changed my friend and the state of the sociopolitical situation in our country demands you work extra hard to put food on your table.
Even the school children aspire greatness from the little they see of their parents and others. Everyone is yearning for education and yet there are no commensurate job opportunities and so many challenges being an entrepreneur. Even the bus transporters know that 'No Food For Lazy Man'.
Anonymous
Your family made you comfortable, you enjoyed it. Some of us have to start working hard early so we can take care of a huge amount of people
mibrine
The sooner we realized we're blessed differently the better for us, running on someone's time is never going to get you there faster. Be hardworking, grateful for each step & live freely 
deejaygfunk
Honestly… live life, don't compare yourself to another. We all have different paths. Enjoy yours to the fullest. Stop comparing and contrasting… live life and don't just exist.
ALSO SEE: Iroko TV Boss & Dad-Of-Three, Jason Njoku Reveals Why He Won't Encourage Any Of His Children To Become Entrepreneurs
viviannwagboso
The Nigerian system has made been broke and jobless at under 30 a norm. In any civil society, that's a big taboo. The Government has failed us once more. Either way, run at your own pace. No hurry in life 
studyabroadconsult
The society we are now easily classify a man below 30 with no money as a failure.. ahhh, o ma se ooo 
mreayshi
If you are 30 you will understand what Jason is saying. The bottom line is 'DON'T LET ANYONE PRESSURE YOU!' Work hard and be patient with God and yourself. Things will work out, don't run faster than your shadows!!! Shalom!
anonymous