'Every Woman Must Not Be 1st Wife' – See If You Agree With Filmmaker, Ugezu Ugezu's Stance On The Link Between Destiny And Finding Happiness In Marriage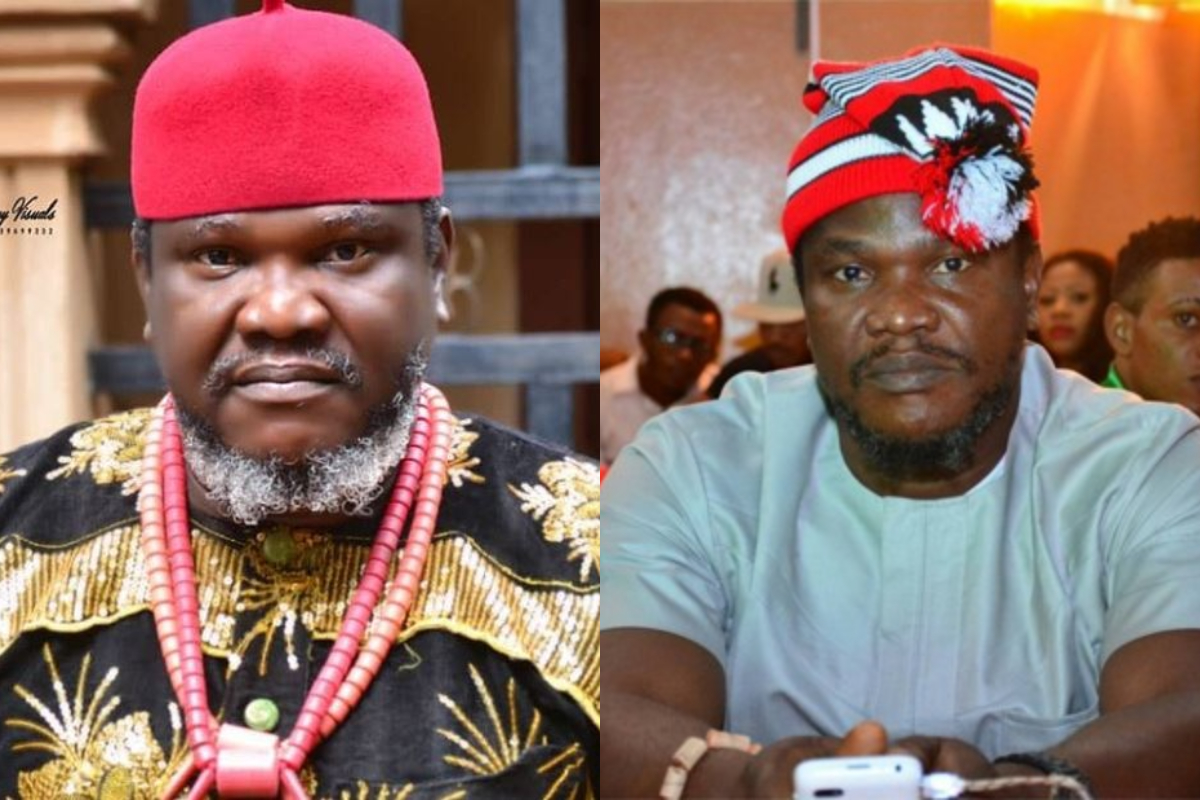 Nollywood actor cum producer, Ugezu Ugezu has come out to promote the culture of polygamy.
In a controversial post shared on his Instagram page, the filmmaker spoke on the marital journey of some people saying not every woman must be first wife and not every man must marry a single lady.
According to the dad-of-four, some women have been destined to find happiness in marriage when they get married as second or third wives, while some men will enjoy marriage when they are married to widows or divorced ladies.
Ugezu added that as sad as this may sound, it's nothing but the undiluted truth that most people don't know and make the mistake of blaming themselves or others when their marriages don't last or end well as they expected.
He went on to advise people to ensure they find out what they are destined for before venturing into marriage.
His full post reads:
"As sad as this may sound, but it is the undiluted truth. There are people who their chi has rules they must be happy in marriage as second, third, or fourth wives. There are who can only start enjoying their marriage only when they marry widows or divorced ladies.

These people will proceed to marry by their own wish/whims without verifying from their chi, and will continue experiencing disaster… Know your chi and know peace of mind."
SEE ALSO: Why Ned Nwoko, Regina Daniel's Husband Is Advocating For Men To Marry More Than One Wife
Below are reactions from Nigerians…
Anonymous wrote:
It's only the unwise that sees every basic statement has wisdom. Polygamy is okay but saying some people are destined to be 2nd, 3rd or 4th wives is bullshit. Marriage is first come first serve. If it will work it will work.

If you aren't happy as the first wife you can't be happy as the second wife. All these one na super story. Don't be deceived by gray hair I don't give a fuck about gray hairs because foolish people get old too
Another added:
So true….I broke up with my boyfriend to become a second wife and I don't regret it…I am living my dream life.
He's not making sense please let stop promoting polygamy or extra marital affair please
It is your wife that will be happy in a marriage to a widower and your daughters and sisters as second wives. How many polygamy families are truly happy? How many polygamous men don't keep other women outside. A cheater will forever be a cheat. Pls teach our generation self discipline and responsibility don't glorify waywardness.
Exactly! Life no get pattern! But some people would say one man one wife. That's not the truth. I always say women are limited as opposed to men, but they should not feel cheated. It's just how the creator has made them. The same way a man can't grow breast with milk, women should understand the difference
Nobody's destiny is attached to any form of marriage. No be only chi, na cha . Radarada
BIG LIE. Being a second, third wife etc is not dependent on any "chi" it's about your choices. When people marry for the wrong reasons there are consequences. Don't put your wrong decisions on any "chi".

Marrying or getting divorced is solely your decision. No Chi makes that decision for you. If you like marry 10 times there is no perfect man on woman. People need to go back to understand God's purpose of marriage and base their marriage on biblical principles of: love, faithfulness, understanding, forgiveness, submission (respect for your spouse), hardwork, prayer and good communication.

Very importantly marry your best friend and both of you should be committed to make it work. A big problem is people marrying for the wrong reasons: money, looks, fame, family pressure, investment (time put) into a relationship. These are secondary and should not be the main reasons for marrying someone. You should marry someone because you truly love the person and the person loves you back in return.